ASUS Zenfone 3 Max review: High on battery, low on life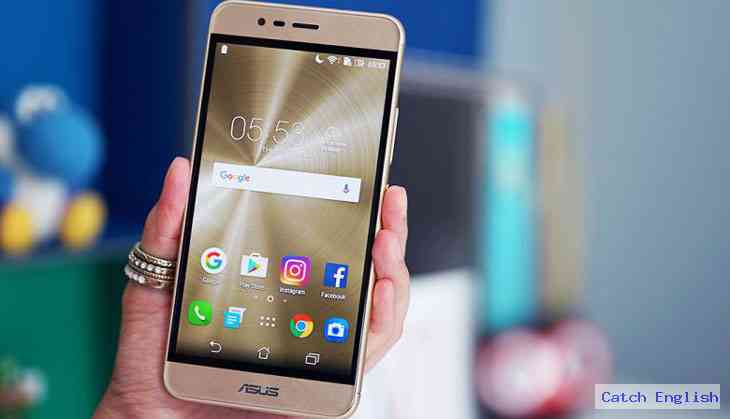 ASUS, like Samsung, likes to release a lot of phones. ASUS, unlike Samsung, gets one thing right – each of its phones has a USP. For just over a week, I got to play around with the ASUS Zenfone 3 Max. The Zenfone 3 Max was launched in two sizes – 5.2-inch and 5.5-inch. The latter was the one we reviewed.
While we reviewed their max screen version, the 'max' in the Zenfone 3 Max refers to its battery life, which would give the Energizer bunny some stiff competition.
The specs
While it's the look, feel and battery life that will make or break it for the consumer, the specs aren't any less important.

The 5.5-inch version comes with 3GB of RAM, 32GB of storage, a Full HD 1920 x 1080 pixels resolution screen, 4,100 mAh battery, and it's got space for two SIMs! It's powered by a Qualcomm Snapdragon 430 processor.

The 'max' series launched back in 2015 and with it came the excellent promise of battery life - severely lacking in most, if not all, smartphones. The versions that followed it, improved on the internals but not the plasticky feel. This time around though, ASUS was determined to change that.
It comes with the fingerprint scanner on the back, a 16 MP rear-camera and an 8 MP front-facing camera on the larger 5.5-inch model.
The package includes an all-round premium design and, of course, doesn't lose sight of the battery life. While battery life is reason enough to go out and buy it, I'll get to why this is absolutely something you shouldn't be buying under any circumstances. Priced at Rs 12,999 and Rs 16,999 for the 5.2-inch and 5.5-inch version respectively, this is an overpriced piece of outdated hardware and software.
The Jaipur Lit(mus) test
With the Jaipur Literature Fest starting days after the phone arrived, it was a perfect opportunity to take it for a spin. A colleague took it for the 5-day festival and came back with a so-so experience. Here's what she had to say:
I had always heard great stuff about ASUS' battery life, and to be fair, I wasn't disappointed. I let it charge for half a day and more before I turned it on and proceeded to the herculean task of setting the phone up on absolutely terrible WiFi.
While the phone does not take long to set up, all the apps it comes pre-loaded with need to be updated – every single one of them, which is quite a tedious process.
The finger-print sensor is smoother than other ones we have dealt with in the newer phones, but at times it just refuses to work – not very helpful when you are desperately trying to cover a session at a literature festival and trying to tweet.
The camera is just about decent, of course this reporter is used to a Sony Xperia Z2 which has an exceptional camera, but it works just about enough to make the photo quality 'passable'. On zooming in, it all goes for a toss. Do not even try using it for zoom.
It comes pre-loaded with NFS, and therefore gets a huge 'YAY' from me. And the battery life is solid. After constant tweets, WhatsApp, Instagram and even Facebook, once fully charged, the battery would last me almost all day. Almost.
Sturdy but unimpressive
Once the festival was over, I got my hands upon the device. As my colleague said, the battery life is terrific. My initial impression of the phone was positive. The phone felt sturdy and the heftiness of the phone was barely noticeable. For the price, it seemed a better build than the recently launched Moto G4 Plus and much better than the LeEco Le Max 2.
For me, the phone lasted a day and sometimes even more. I barely had to charge it at night, which is always a bonus. However, setting up the phone is a pain and the UI you're greeted with is terrible. Luckily, this is an Android phone and one can quickly switch UIs without much of a hindrance.
While the battery life shines and the build quality is good, there isn't much else to write home about. Apart from the problems faced by my colleague, the phone hung more than a couple of times while multitasking, and having that fingerprint scanner fail more than a couple of times a day was the biggest annoyance. ASUS does provide an adapter for one to utilise the battery to charge other devices and that is a bonus. Still, not enough to sway the consumer towards the phone.
Outdated and outgunned
Outdated hardware. Old software. Price. Those are the reasons you shouldn't be buying this phone. With 7 February approaching fast, the launch of ASUS's latest phone in this series is upon us. ASUS is launching the Zenfone 3S Max. The difference, you ask? The new smartphone comes with Android Nougat (7.0) right out of the bax. Besides that, it's got a 5,000 mAh battery. Those are two SOLID reasons to not buy the Zenfone 3 Max. in favour of the Zenfone 3S Max instead.

The only reason to buy the 3 Max is if you really want a 5.5-inch screen phone, as ASUS has decided to launch only one variant of the Zenfone 3S Max – the 5.2-inch variant.
With the price heavily rumoured to come in at Rs 14,990, buying this over its three-month-older sibling is a no-brainer. Look within, and you'd find better siblings (just not in the Max brand). Look outside and the sun is shining brightly with plenty of better devices out there. Power users would be the most disappointed of the lot with this phone. If battery life, and battery life alone, decides your next smartphone, then go out and purchase the Zenfone 3S Max.
It's curious as to why ASUS launched a newer, beefier version, at almost the same price barely three months after the previous launch, but that isn't our problem. For the consumer, it makes life easier. Get the newer, longer lasting phone.
With inputs from Jhinuk Sen