ASUS ROG Zephyrus (GX501) sets new benchmarks for gaming laptops. But will you pay Rs 3 lakhs for it?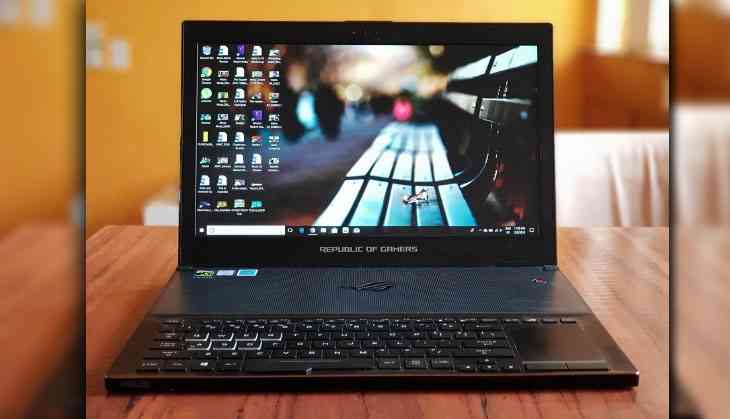 (Sahil Bhalla/Catch News)
In the second half of 2017 Asus unleashed the thinnest ever gaming laptop -- the ROG Zephyrus (GX501) from the company's Republic of Gamers line of notebooks. After testing the machine for a good two-and-a-half weeks, I can safely say that it raises the bar for premium gaming laptops, not just in terms of quality, but also price. Also, the 15.6-inch monster of a laptop is slim enough to be carried in your backpack.
Before I go on and on, let me just say it straight. The hefty Rs 2,99,999 price ticket apart, the Zephyrus is probably the best gaming laptop in the world right now. It has an ultra-thin Nvidia Max-Q design coupled with an anti-glare screen that makes gaming a really fun experience. Needless to say that this laptop plays games at the most demanding settings.
Specifications are, as expected, top of the line. I'll list them, but they don't tell the full story. There is an Intel Core i7 7700HQ Quad Core processor maxes out at 3.8 gigahertz. It's paired with an Nvidia GeForce GTX 1080 GPU with 8 GB of GDDR5X VRAM, 16 GB of DDR4 (2,400 MHz) system RAM. There is a 1 TB SSD and a 15.6-inch, Full HD (1,920x1,080) anti-glare wide-view panel with a 120 Hz refresh rate. Finally, despite all the thinness that Asus has managed, there is a 50 Whr battery inside the chassis.
What's impressive here is that Asus has managed to cram all these top-of-the-line high-end components into an incredibly well-designed package that is indeed very portable. A package that has been designed so well that at first glance you won't even notice the vents on either side of the laptop. Only when you open the lid they extend out from the bottom and become visible.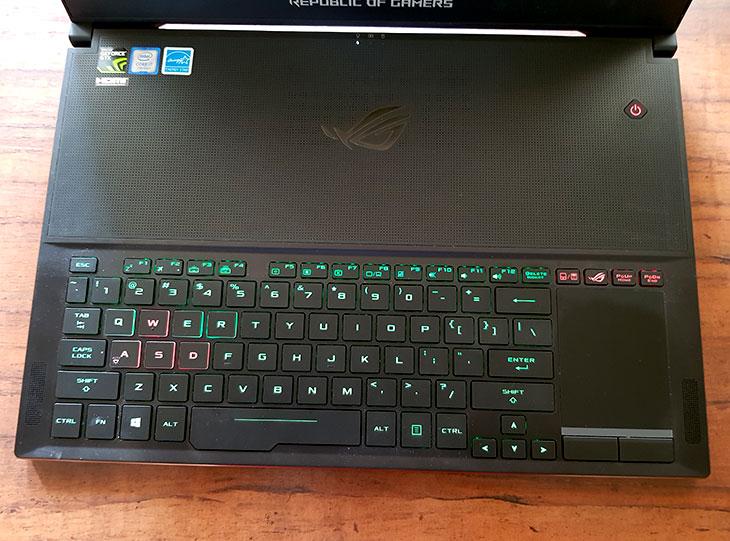 Sahil Bhalla/Catch News
Day-to-day usage
Asus has made this laptop a really pleasant experience for daily usage. The metal chassis and the all-black exterior give this a premium feel. More importantly, and something we haven't seen in a while, is the absence of a huge logo sporting the company's name. There is a ROG logo, very nicely laid out and "Republic of Gamers" in small print at the base of the lid. Screams class.
What is most impressive, is that upon using this laptop day-in and day-out is the innovative cooling system. The bottom of the panel drops down when the lid is opened and this allows for enhanced airflow -- a 6mm gap.
After you marvel at the system and turn it on, you chance upon the weirdly designed keyboard. It's a much more cramped layout than one is used to. Not because of the width, but because of its height. Normally, the keyboard and its accompanying touchpad take up most of the bottom half of the laptop. Not here. This doesn't have your conventional keyboard and might just take you a couple of days, if not weeks, to get used to.
Day-to-day tasks other than gaming is tough. Basic office tasks like writing articles, editing pictures, creating spreadsheets etc took a lot longer than on a traditional laptop. Watching videos looked as great as on my Dell XPS laptop from a couple of years ago, sort of gold standard. The sound that came from them or from locally downloaded music, cracked at loud volumes.
Then again, this is not an entertainment laptop. It's a gaming laptop. That's where the difference lies. This is a gaming laptop first and an office laptop second. Not the other way around. Most gamers in the country, and the world have their own mouse and keyboard combination that they have been used to for years. Hence, they won't be bogged down by the sub-standard keyboard and touchpad on the Zephyrus laptop.
What is most important to gamers is the processing power and the graphics capability. Let me just say that this Zephyrus laptop passing with flying colours. Load up Call of Duty, play Battlefield, casually pass around the ball in FIFA and race some cars in Dirt 3 -- gameplay remains butter-smooth. There is zero lag. Furthermore, playing at max settings doesn't deter this laptop. Instead, the laptop tells you to throw more at it.
The laptop constantly gave a score of 100 and above in the frames per second (FPS) category. Games run lightning fast no matter what is thrown at it.
While I haven't played on many 'gaming' laptops before, the Zephyrus has blown me away. It's in a league of its own. Still, at the end of the day, one always comes back to talking about the price of this laptop. There is another tiny little problem: the battery life. If you're playing games on near max settings, then don't expect anything more than 90 minutes of game time. Keep your charger handy if you plan to take this one on the road. The vents, however, ensure the laptop doesn't heat up too much while charging.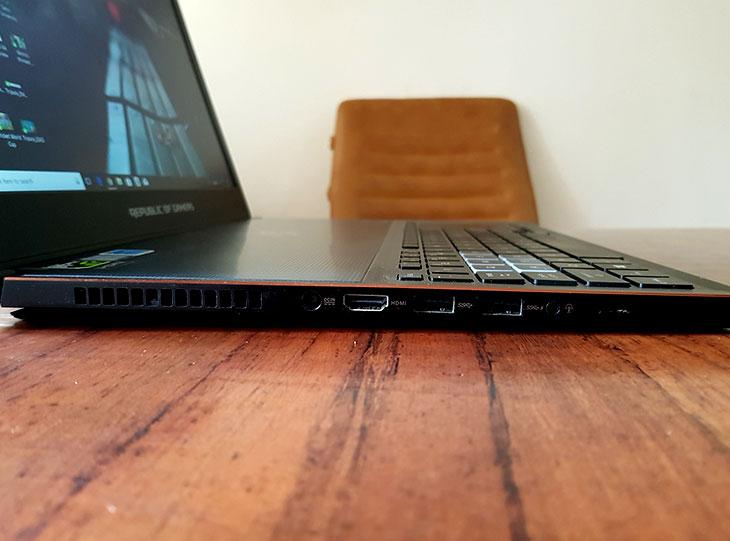 Sahil Bhalla/Catch News
Should you buy it?
Absolutely. If you have the money, want some portability (consoles aren't exactly portable) and love to game, then look no further than Asus' ROG Zephyrus gaming notebook. It has set a brand new benchmark in the world of gaming and the only custom built PCs will dethrone it. Those PCs though, aren't at all portable.
Its looks are premium, its build is light and under that metal casing its got high-end specifications to boot. The laptop handles game with aplomb. Just keep in mind that this type of laptop has made one big compromise and that is of battery life. If you're okay with not playing games while portable, but still want to carry this from place to place and game like a king, then Asus' Zephyrus laptop is for you.