Artificial sperm can be made from men's own skin, says new Spanish research
Catch Team
| Updated on: 10 February 2017, 1:50 IST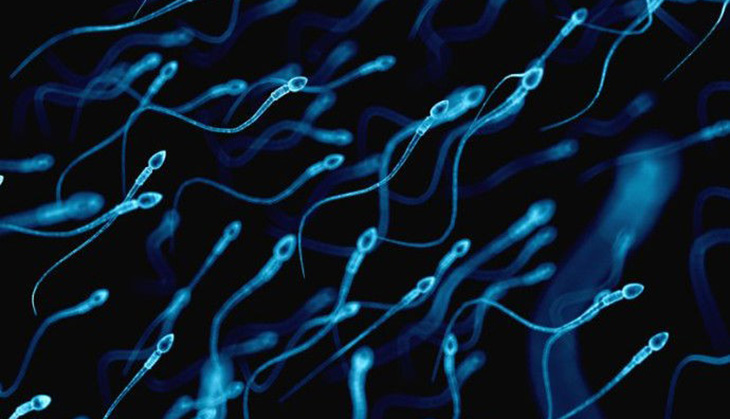 The largest organ of the human body can, in the near future, be a support system to arguably the most important organ of the body - at least where men are concerned.
In other words, male skin can help male fertility.
Spanish scientists have recently produced research where their focus has been to create human sperm from skin cells. This is a significant achievement for infertility treatments since procedures such as in-vitro fertilisation and artificial insemination have had a relatively low success rate.
Also read -

Need to store 455 billion gigs of data? All it takes is a gram of DNA
"What to do when someone who wants to have a child lacks gametes (eggs or sperm)?" It's the primary question that Carlos Simon and his team sought to resolve with their research.
Simon is scientific director of the Valencian Infertility Institute, the first medical institution dedicated to assisted reproduction in Spain.
"This is the problem we want to address: to be able to create gametes in people who do not have them," he said in an official statement posted on phys.org.
Simon's research team successfully reengineered mature skin cells by introducing six different genetic markers - "a cocktail of genes," that are essential for triggering cell development and to produce gametes.
Soon after, within one month in fact, the skin cell transformed into a germ cell - cells which could develop into sperm or eggs in the body. Simon, however, added, "This is a sperm but it needs a further maturation phase to become a gamete. This is just the beginning."
It's certainly the beginning of something that can prove crucial to human fertility issues, especially in countries like the US and UK. As per latest reports, 10 to 15 percent of American couples, unable to conceive, are looking for alternatives. A recent NHS report observes that around one in seven couples in the UK may have difficulty conceiving. That adds up to 3.5 million people in the UK alone. The report also points out that for couples who've been trying to conceive for more than three years without success, the chances of pregnancy for the following year becomes 25% or less.
In the light of these statistics, Simon and his team's work assumes serious significance.
It's hardly the first creative attempt to tackle infertility either - there's been a lot of intriguing work by scientists to come up with alternatives to surrogacy and adoption.
Also read -

No more peer pressure: Biologists can publish directly online
Earlier this year a team of German researchers invented a "spermbot" to resolve problems of sperm motility - basically fitting sperm cells with tiny motors to help them swim better. Yes, you read that right. And earlier this year, Chinese researchers attempted to create sperm from the stem cells of mice.
Simon and his team's work seems to have, by far, the most viable shot at tackling infertility in a simple, sustainable fashion. Done in collaboration with Stanford University in the US, their research was published in Scientific Reports, the online journal of Nature recently. The team said they were inspired by the work of Japan's Shinya Yamanaka and Britain's John Gordon - the two shared a Nobel prize in 2012 for discovering that adult cells can be changed back into embryo-like stem cells.