You are quite moved by your statue, Mr Modi. Why not by the suffering of the people?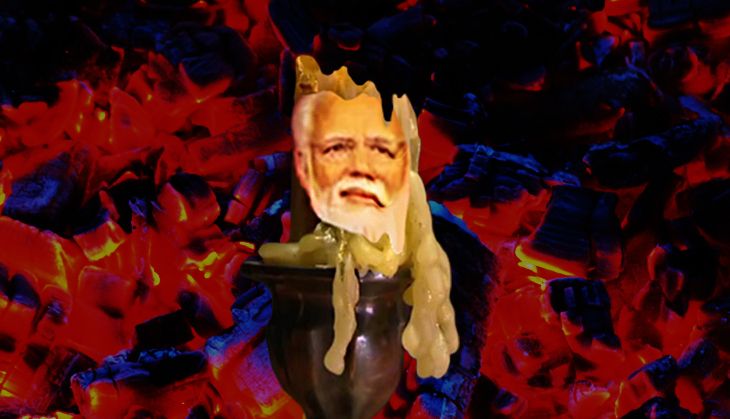 Dear Narendra Modi,
When I saw a picture of you with your Madame Tussaud's wax replica, eagerly smiling and deftly touching it with a paint brush, I couldn't help wonder: Is this Nero  while Rome is burning?
You seemed quite taken up with your own self in wax, as if it were tugging at your heart's strings. How could this be?
Because nothing melts your heart.
Not the murder of a Dalit. Not the sight of a child hanging by his neck from a tree. Not the rape of a girl. Not the pain of those caught in cross-border firing. Not the lynching of a Muslim in the name of the cow. Not the suffering of Adivasis forced out of their lands. Not the death of a student persecuted because of his caste. Nothing ever melts your heart.
Your heart doesn't even sigh for the farmers whose hopes and dreams, whose very life, lies buried in their parched lands. Have you left them to their fate? You never stop reminding us of the hardship you endured, of your days as a tea seller, but what about these farmers? They have lost all their belongings and their livelihoods, their whole existence is at stake. They have nothing left to sell. Your victory had given them hope. They believed you when you said your heart would beat for them. Why doesn't it?
The minorities are damned, artists condemned to silence, activists pushed against the wall, and Dalits are forced to kneel before the upper castes. Those of the progressive persuasion are stigmatised as "anti-national". The hungry mouths are stuffed with the slogan of "Bharat Mata Ki Jai". Still, your heart doesn't melt. You insist on being a silent witness to the spectacle. A million tears, a million cries don't seem enough to melt the ice of insensitivity in your heart.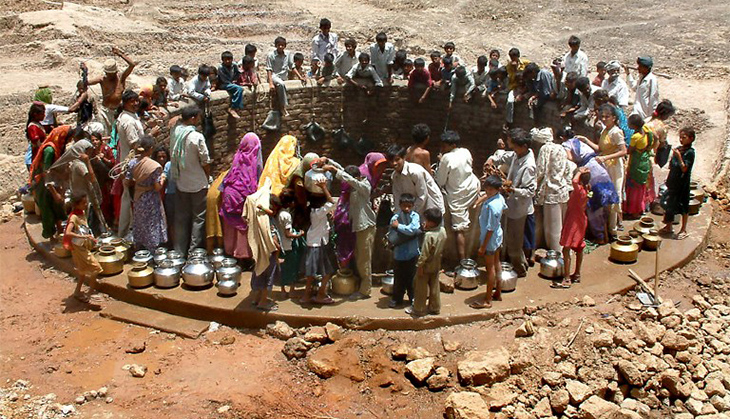 Photo: AFP

You are desperately in love with your carefully cultivated image of a "Great Leader". Is that why you did not hesitate a bit when Madame Tussaud's came calling? They measured your jaw, your chest, your brow, your skull. You sat still while they got the full measure of you, from your attire to your hair, your stomach to your nails. To what end? Do you want to be a deity? Wasn't the ego of one of you enough that you had to get more of you  made, even if in wax?

Of course, we should have seen this coming when you had your name threaded, in gold no less, in your suit. The most luxurious of fabrics make your clothes, the best leather your footwear. Exquisite shawls and bouquets greet you in the power corridors. Now, you have your replica.

Alas, the replica is as speechless as you. It is indeed crafted in your image: oblivious to the poor man's pain and cries; far removed from any pretence of serving. And oh, it's dressed to kill. It will, of course, live in a mansion. It's charming, too, likely to attract people with all the glitz. Still, it is made of wax. It's just a statue, without a soul.

Another thing: wax doesn't last forever. Neither does a kingdom. Sooner or later, wax melts. And kingdoms are consumed by history. Power is illusive, a temporary chimera. 

When injustice and exploitation is singing the people, when nature's fury is laying every inch of our land to waste, when rivers and ponds are bereft of even a drop of water, how long can the wax hold?

How long before your heart melts?