Yogi Adityanath changes his Twitter handle: Is he hiding his past bigotry?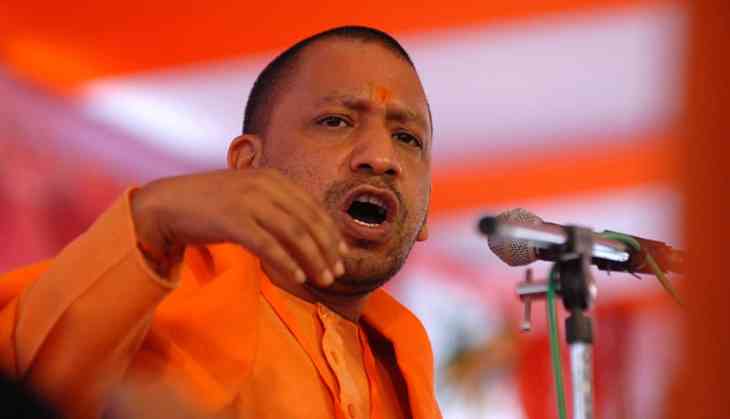 Uttar Pradesh's new Chief Minister Yogi Adityanath announced the portfolios of his ministers on Wednesday. But he also took another step that is interesting – he changed his Twitter account.
His earlier Twitter handle @Yogi_Adityanath, which was a verified account, has now been suspended and, instead, @myogiadityanath has now been declared as his official handle.
This is mysterious as only until a day ago, Adityanath had been tweeting from the account and the Bharatiya Janata Party's official handle had been tagging him as @Yogi_Adityanath.
What transpired in the last one day that led to the suspension of the account?
Some say this has to do with the incendiary tweets by Adityanath from his erstwhile account.
This tweet that resurfaced yesterday has now been deleted. Infact handle @yogi_adityanath is now suspended & @myogiadityanath has surfaced. pic.twitter.com/0nOsfLLeUf

— Gaurav Pandhi (@GauravPandhi) March 22, 2017
In this tweet from his verified account, Adityanath says: "Just as a temple can't be constructed at Mecca-Madina or Vatican City, a mosque can't be constructed at Ayodhya."
This tweet blatantly goes against the verdict of the Allahabad High Court of September 2010, in which it gave one-third of the disputed land to the Sunni Waqf Board.
Also, the position he articulated in his tweet goes against the BJP's position that the party will accept the court's verdict on the Babri Masjid dispute.
His open declaration that a mosque cannot be built anywhere in Ayodhya also destroys any possibility for an amicable resolution of the dispute. In fact, if Adityanath remains consistent on this stand, it would put paid to the Supreme Court's push for a mediation on the issue.
Therefore, was this the reason that Adityanath was forced to delete his Twitter handle?
The BJP's position in this adds to the confusion.
On Wednesday evening BJP tweeted that Adityanath's Twitter account had changed.
Please take note of the change in Uttar Pradesh Chief Minister Mahant Yogi Adityanath's Twitter account : @myogiadityanath.

— BJP (@BJP4India) March 22, 2017
But @myogiadityanath isn't a new account. It has been in existence since September 2015, even when Adityanath was operating through his earlier account.
Till as late as a few days ago, the BJP had been tagging Adityanath's old handle.
CM @yogi_adityanath addressing a press conference in Lucknow, UP. Watch LIVE at https://t.co/jtwD1z6SKE

— BJP (@BJP4India) March 19, 2017
This raises two questions: who was operating the @myogiadityanath handle until a few days ago? And what happened to the @yogi_adityanath handle, which was his verified account until a day ago?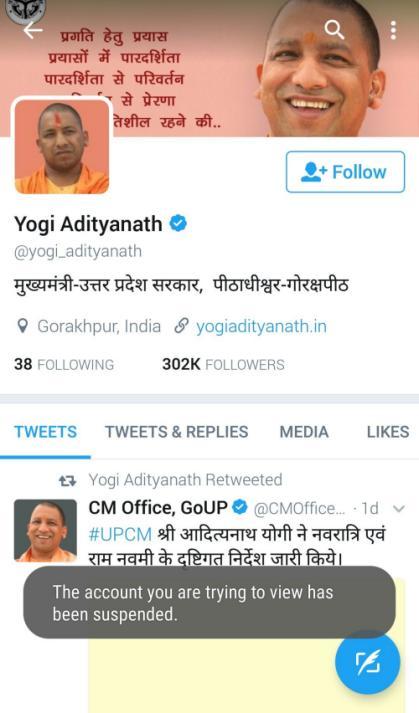 The change in Twitter account may only be a symptom of how difficult it is to wish away the past of someone as vocal and controversial as Yogi Adityanath.
Soon after Adityanath was announced as the BJP's CM in UP, videos of his old hate remarks started doing the rounds. Who knows even they might meet the same fate as Adityanath's Twitter account.