Yadav civil war continues: Mulayam fires Ram Gopal from Lohia Trust, replaces him with Shivpal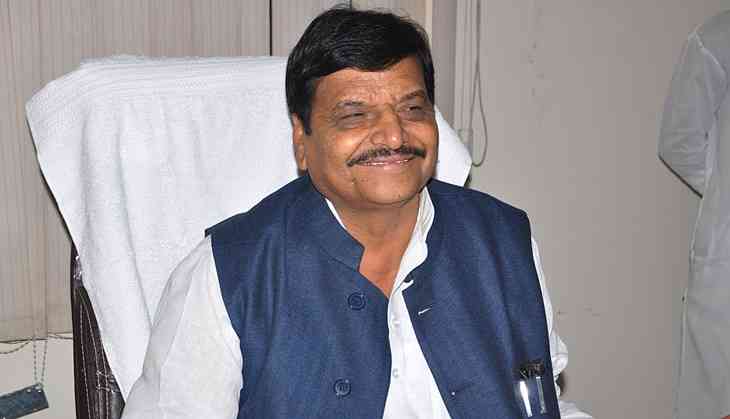 (Sakib Ali/Hindustan Times via Getty Images)
Samajwadi Party patron Mulayam Singh Yadav has expelled Lohia Trust Secretary Ram Gopal Yadav and has replaced him with Shivpal Yadav. The trust is the non-political wing of the party. The development comes amid talks of Shivpal floating a new party.
A meeting was held regarding this at Lohia Trust in Lucknow on 21 September. Both Ram Gopal and Akhilesh Yadav, the party president, were invited, but both decided to give it a miss. Azam Khan and Balram Yadav were also absent.
At a press conference held in Lucknow on 20 September, Akhilesh, however, made no mention of the Lohia Trust meeting.
So far, there have been no reactions from the Akhilesh camp about Ram Gopal's removal from the trust that is controlled by Mulayam Singh and Shivpal.
Akhilesh, who controls the Samajwadi Party, will be holding the party convention in Lucknow on 23 September to consolidate his position in the scheme of things. Here, he is also expected to spell out his plan against Shivpal in case a new party is formed.
Mulayam is scheduled to address the media two days later.
Despite the apparent hardening of stance, a source said a Mulayam Singh Yadav-enforced patch-up cannot be ruled out. A lot, however, would depend on Akhilesh's response to Ram Gopal's removal from the trust.
Mulayam blames Ram Gopal for all the trouble in the party. As president, he had earlier expelled Ram Gopal before his estranged cousin and Akhilesh engineered his ouster to take full control of the party.
However, Shivpal's move to form a new party is nothing new. In May 2017 he announced the formation of the Samajwadi Secular Morcha for restoring Mulayam's honour as he was "disgraced out of the party he had formed and toiled for".
Mulayam, who is torn between Shivpal and Akhilesh, did not bless the idea and the morcha remained a non-starter. Earlier on 1 February, Shivpal had said that he will float a new party after the poll results were announced.
"After the results are announced...you (Akhilesh) form the government, we will set up a new party after 11 March," Shivpal had said after filing his nomination from Jaswantnagar as a Samajwadi Party candidate.
Post the elections, Shivpal stated in Mainpuri that – "Netaji was consulting his supporters about his next move". He claimed that a large number of Samajwadis were unhappy with Akhilesh's behaviour.
However, It was not known if the proposed party will have a name different from the Samajwadi Secular Morcha. All eyes would again be on Mulayam who has so far been reluctant to lend his unequivocal support to Shivpal, though he has never failed to acknowledge his brother's contribution in building the party from the scratch.
Akhilesh has stubbornly opposed shaking hands with his uncle as he takes him to be the principal conspirator behind the power struggle in the party.
Akhilesh and Shivpal had parted on a bitter note leaving behind a Mulayam who was not too happy about the feud. After the elections, Mulayam told his supporters in Mainpuri that he felt let down by Akhilesh who had given Narendra Modi a chance to mock him.
"Jo merey saath hua wo sabke saamne hai. Jitna mera apmaan hua utna pehle kabhi nahee hua. Humse kisne kya kya nahee bola...Hum doosree party banaayenge, hum ye karenge, hum wo karenge. Hamne kahaa hum kuchh nahee karenge, hum dekhenge hamaare log kya chahte hain (What happened to me is there for all to see. I was never insulted like this before. People said I will set up a new party, will do this and that...I said I won't do anything. I will see what my people want)."
Mulayam had also said how humiliated he felt by his son's actions.
"Humne Akhilesh ko mukhya mantri banaayaa. Hum party ke hit me apmaan kaa ghoont peete rahe. Hamara bahut apmaan hua (I made Akhilesh the chief minister. I tolerated insults in the interest of the party. I was badly humiliated)."
The Yadav family patriarch was critical of Akhilesh for "sacking Shivpal as a minister".
After the party's rout in the Assembly elections, Netaji (Mulayam) blamed the Shivpal's sidelining and the alliance with the Congress for the defeat. Although Shivpal claims to have Mulayam's blessings, the wily wrestler has kept everyone guessing.
Edited by Jhinuk Sen