Why this suspended AAP MP continues to make waves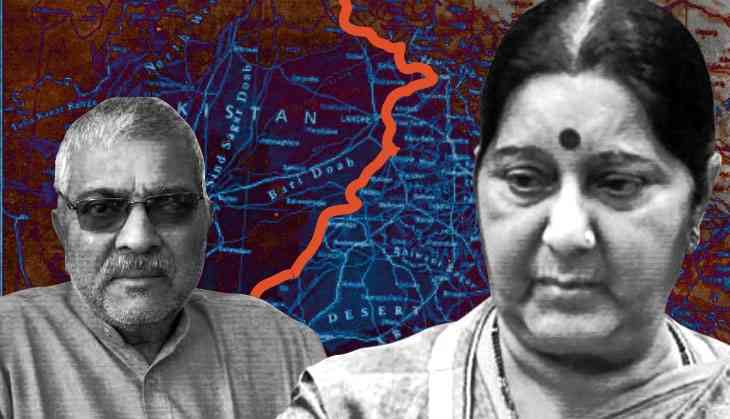 (Arya Sharma / Catch News)
Dr Dharamvir Gandhi's tenure as a member of Parliament may be in limmbo, but the Aam Aadmi Party leader continues to be relevant due to stands he take on social issues in Punjab. Gandhi, who represents Patiala in Lok Sabha, again raised ripples by asking External Affairs Minister Sushma Swaraj to talk to her Pakistani counterpart on allowing Partition victims visit their birthplaces.
"The people of Punjab on both sides of the border suffered huge loss in terms of human lives during the partition of 1947 … and are still suffering from simmering wounds of partition and memories attached with it.
"This is more true in case of the older generation on both sides of the border and thousands, if not lakhs in their late 70s or 80s have a strong yearning to visit their native birth places on both sides of the border," Gandhi wrote to Swaraj.
Such a move could be one of the best confidence-building measures among India and Pakistan and improve bilateral relations, Gandhi told Catch News. Whenever Indians visit Pakistani Punjab, particularly Nankana Sahib, people on the other side gather to see if someone from their native village in India or a neighbouring village is a part of the visiting contingent, he said.
Even otherwise, relations between the people in both Punjabs have been cordial and warm. At every opportunity to host each other, they have made sure their guests return with warm memories, he pointed out.
This is only one of such issues taken up by Gandhi that strikes a chord with the people. Even on Punjab's burning problem of drugs, he has suggested radical solutionslike legalising and regulating the supply of traditional intoxicants such as opium and marijuana (cannabis).
He also sought an amendment to the Narcotic Drugs and Psychotropic Substances (NDPS) Act, suggesting that non-synthetic drugs can be used to wean away addicts from the fatal synthetic drugs. He has urged the state government to allow plantation of marijuana and poppy husk in kitchen gardens on a trial basis on the lines of United States, Canada, Netherlands and Brazil.
Gandhi has also been vociferous in seeking rights for Dalits, both inside and outside Parliament, holding the Brahminical order and capitalism responsible for their plight. He has been persistently attacking the principles laid in 'Manusmriti' while underlining that higher education for Dalits is the only way to their empowerment.
In Punjab he has been running a campaign against establishment of separate cremation grounds for the Dalits. "In my constituency I have been able to convince more than 150 panchayats to do away with the practice of having separate cremation grounds for the Dalits," he said.
Gandhi has also been one of those rare politicians who have been speaking out against the Deras in Punjab whose heads have been exploiting the poor people by usurping their land and through other means. "It is my duty to speak for the people who are being suppressed by the Dera mafia. Why only Ram Rahim should be behind bars while others continue to cheat and exploit people," he said. No politician in Punjab dares to utter a single word against the Deras being run by god men in the state for the simple reason of losing out on a vote bank.
Gandhi has also been fighting for affordable health care to the masses. He has been seeking regulation of the private healthcare industry including the diagnostic laboratories. He has taken up these issues along with the need to bring medical devices under price control with Prime Minister Narendra Modi.
This is a considerable achievement for an MP who remains suspended by his parent party. Gandhi has refused to quit as an MP saying that he was elected by the people an no one else and he must take up their aspirations in his capacity as their elected representative. He is all set to part ways with AAP before the forthcoming Lok Sabha polls. He has floated a Punjab Manch hat is expected to evolve into a political party in due course in time.
At present AAP in Punjab continue to be in turmoil and there are voices being raised to bring back Gandhi into the party fold along with another suspended MP Harinder Singh Khalsa. It remains to be seen how things unfold as polls approach but Gandhi has surely made a mark in his solo stint.