Why stop at BJP members' bank details? 5 other great things Modi can do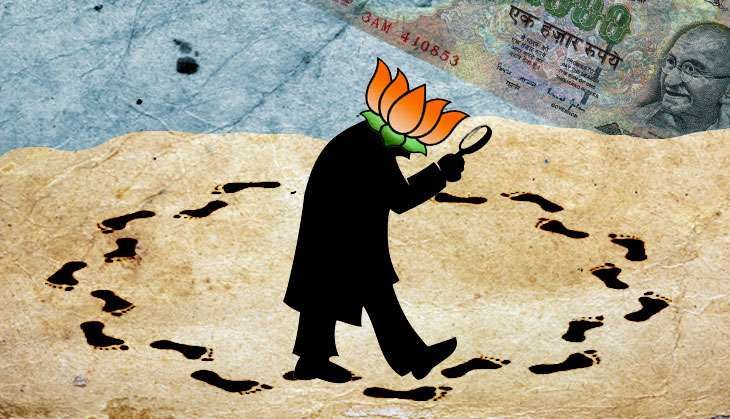 Narendra Modi has a great penchant for self assessment. That\'s not hard to understand considering his stature. After all, who\'s more qualified to probe the decisions of the most powerful person in the country, but the most powerful person in the country himself?
So, when Narendra Modi decided to ban 86% of the currency notes in circulation, Narendra Modi held a poll on Narendra Modi\'s private mobile app, at the end of which Narendra Modi declared that over 90% of all the people in the country supported the decision of Narendra Modi.
After a few days, when the Opposition was not satisfied, Narendra Modi went one step further. On Tuesday, he decided to ask all MPs and MLAs of his party, the BJP, to submit their bank details from the day he announced the demonetisation policy (8 November) till the end of this year.
And just so that the Opposition could not raise questions, as it did with the mobile app survey, this time he asked the details to be submitted not to himself, but to his aide and party chief - Amit Shah.
But the Opposition, for various reasons, has found issue with even this.
While the Opposition parties ask their own questions, at Catch, we decided to - with all humility - make a few suggestions to the BJP about adding a few more rounds to its self-audit.
Doing this, we strongly feel, will greatly unsettle not just the Opposition parties, but \'anti-corruption activists [who] are now actually fighting in support of black money, corruption & terrorism\' (Question 9 of the currency ban survey on the Narendra Modi app).
01
Ask for bank declarations from the last six months
The reason why this internal audit has been ordered, one presumes, is to show that party members were not involved in sending or receiving untaxed money, especially BEFORE the currency ban was announced. The main charge against Modi and his party was of being in the know about the demonetisation well before it was announced.
02
Declare all properties bought or sold by the BJP and its functionaries during the last six months
The main reason why BJP members are thought to have known about the currency ban well before it was announced is because of the sudden hurry BJP's Bihar unit showed in buying properties in the months leading up to November.
Catch has done a story, not just based on documents, but based on conversations with an MLA, that prove that the BJP bought at least 10 properties, at least five of them in cash, in September and October.
What could be a better way to counter the Opposition's allegations than releasing details of how the party spent its funds in the country during the last six months? It'll show that Bihar was just a one-off case.
03
Hand over these records to an external auditor
While the idea behind this exercise is most praiseworthy, isn't there a hitch in its execution? Why get the bank accounts audited by the president of the party? A better idea could be to open up BJP's ledgers to a professional auditor. One could even go to the extent of supporting the move to have all party finances put under RTI.
04
Ask all party functionaries, relatives of MPs/MLAs, and members of BJP allies to declare their bank transactions
Modi is surely not heading a party that deals in huge amounts of black money. But there still could be a bad apple in there, waiting to be culled.
If indeed an odd MP/MLA of the party is not paying tax or transacting in untaxed money, he or she surely wouldn't be doing it in his or her own name.
Why not probe their relatives' bank accounts and their business interests as well?
Moreover, MPs and MLAs are often not the people most closely associated with arranging party funds. This responsibility is usually managed by state unit presidents, and maintained by treasurers. At the ground level, booth-level workers are also involved.
So, why not open up the account books of the party? This will prove to sceptics how wrong they've been the whole time.
05
Clarify whether the government will put money earned from demonetisation drive into Jan Dhan accounts
Some critics of Modi's demonetisation scheme say that a lot of people on the ground who've supported the currency ban think that PM will give them the promised Rs 15 lakh at the end of 50 days.
News reports also claim that the government will transfer up to Rs 10,000 to every Jan Dhan account at the end of this drive.
Delhi Chief Minister Arvind Kejriwal has dared the PM to go ahead with this scheme.
Wouldn't it be a good idea to dispel all doubts about it through a public statement? Even better; Modi could actually make this statement in Parliament.
Edited by Shreyas Sharma
More in Catch
Before Modi banned Rs 500, Rs 1000 notes BJP was busy investing in real estate
BJP paid crores in cash to buy land in Bihar before note ban. Amit Shah authorised deals
Note ban: Not only in Bihar, BJP went land shopping in Odisha as well