Why Manjhi can not take Makhdumpur for granted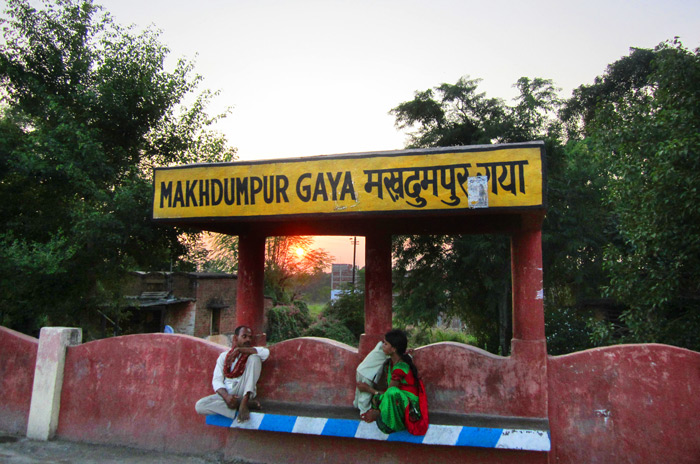 Hot seat Makhdumpur
Ex-Bihar CM Jitan Ram Manjhi is fighting from two seats this time
Makhdumpur, Manjhi\'s old seat, is not going to be an easy fight
Which way the wind blows
Manjhi\'s Musahar community is sure to stand by him, so will other Dalits
Nitish still has a large base and so has Lalu
More in the story
Will Makhdumpur vote on caste lines?
What do the voters think about PM Modi and his \'development\' model?
The main road that passes right through the middle of Makhdumpur is full of shops of all kinds. But even in that kilometre-long melange, it is hard to miss KGN Workshop, which manufactures iron grills, shutters, doors and windows.
Before starting the day's work, every morning from 6:30-8 am, the workshop, however, transforms into a tuition centre. Fifty-year-old Dilip Singh sits on a chair checking notebooks, surrounded by 15-20 children with notebooks, slates, pens and pieces of chalk in their hands.
Singh was happy to engage with Catch in a conversation about the state of affairs in this high-profile assembly constituency represented by Jitan Ram Manjhi, Bihar's former chief minister.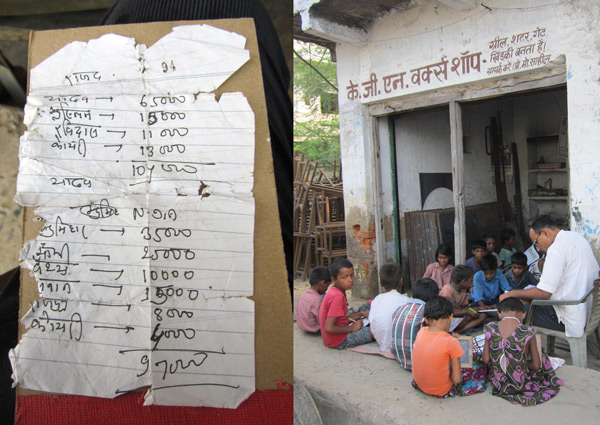 Makhdumpur has changed a lot for the better in Nitish Kumar's tenure, Singh said: the constituency now gets electricity supply for nearly 22 hours, has good roads, four government schools, at least 30 private schools, a college, a government hospital and smaller health centres with better treatment facilities.
As our conversation moved on to the prospects of candidates contesting this Assembly polls, Singh decided to focus fully on the conversation. "Jaao re sab, aaj tumlog ka chhutti ho gaya (Go home, all of you; The class is over for the day)," he told the students.
Voter turned psephologist
Delegating a young boy the task of helping the kids cross the busy road, the teacher metamorphosed into a psephologist. Out came from his pocket a tattered piece of paper on which was scribbled a list of the major castes present in Makhdumpur, with the number of voters of each caste.
Singh counted Yadavs, Muslims, Ravidases and Koeris for the Grand Alliance of the Janata Dal (Union), the Rashtriya Janata Dal and the Congress. The BJP-led NDA, according to him, would get the votes of Bhumihar, Manjhi, Vaishya, Paswan and Rajput castes as well as some Koeri votes. Going by his maths, the Grand Alliance would win the seat by 7,000 votes.
Singh, himself a Rajput, prefers Nitish to Manjhi. He said in the 2010 elections, he personally asked a lot of people to vote for Manjhi the then JD (U) candidate. But when he visited Manjhi's office in Patna once after the Musahar leader became the chief ministe, he had a rough time. His application for a 'handicapped person' certificate was turned down.
The middle-aged teacher said he will never vote for Manjhi again. On being asked whether he doesn't fear the return of 'jungle-raj' if Lalu Praad's RJD gets a large number of seats, Singh says as the CM, Nitish will keep Lalu in check.
A close shave for Manjhi in 2010
This time Manjhi was a candidate on two seats - Imamganj, where he took on Bihar Assembly Speaker Uday Narayan Choudhary, and Makhdumpur, his old seat. One would imagine Makhdumpur to be a relatively easier fight for him but it is not.
Even 2010 was a close contest: Manjhi won over RJD's Dharmraj Paswan but by just 5,085 votes. This time the Grand Alliance has fielded RJD's Subedar Das, a relatively lesser known candidate, but also a Mahadalit from the Ravidas community. Das landed in problem after a sting surfaced recently showing him and another RJD candidate accepting bribes. The party's national spokesman Manoj Jha said a probe has been ordered and the party would act only if the probe found the candidates guilty.
The core vote-base of Manjhi, chief of the newly-floated Hindustani Awam Morcha (Secular), are the Musahars: There are 21,000-25,000 of them in Makhdumpur. A visit to Bhultoli, a Musahar colony not far from the main road, reveals their living conditions.
The 'powerless' Musahars
Unlike the shops and houses along the main road just a kilometere away, Bhultoli doesn't have electricity. Residents said they bought and installed cable at their own expense to connect to the transmission line that doesn't pass through their colony. It's illegal and whenever there is an inspection, the wires are removed and the residents fined.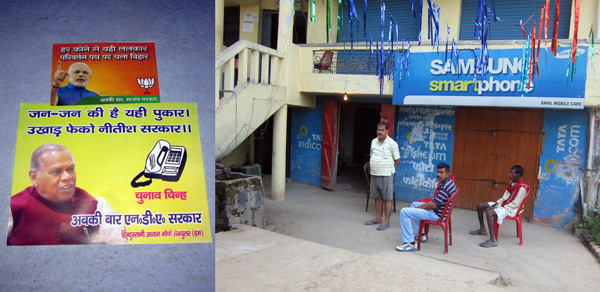 Most houses are made of mud, with overflowing drains outside. Chapa-kal (hand-pumps) - one for every 8-10 houses, are the only source of drinking water.
There is a primary school nearby where children study till the fifth standard, but the elders in the colony are not happy at that. By the time teachers reach the school, it is 11 in the morning. They leave by 2.30 pm, the locals complained.
The government hospital a few kilometres away is good but its ambulances do not come to the colony even in case of emergencies. Most of the men here work as temporary farm labour and earn four kilograms of rice per day.
Even then, the people are proud of Jitan Ram - earlier they could never imagine that a Musahar would one day become the chief minister. And their condition will also improve some day, they feel. "Bhavhan-ganwaar otha par, aa Manjhi log Kotha par" (The Brahmins of the village will fall to the ground and the Manjhis will live high on the terraces), is a saying that they tell me has become popular amidst them after Manjhi became CM.
'PM is threatening Bihar'
The workshop where Dilip Singh gives tuition is owned by 62-year-old Mohammad Shamimuddin. He agreed with Singh's assessment about the "unprecedented development" carried out by the Nitish regime.
It will be Bihar's misfortune if Nitish doesn't become CM again, Shamimuddin said. He agreed that the law-and-order situation was worrying under Lalu, but dismissed the possibility of Nitish being pressured by the RJD boss.
Instead, if BJP forms the government, it will be remote-controlled by Rashtriya Swayamsevak Sangh. Such a government will await orders from RSS in case of any communal disturbance. By then, Bihar will be up in flames, Shamimuddin said.
Visibly angry with the BJP and Prime Minister Narendra Modi, Shamimuddin said Modi's "appeal" to for a government that will have friendly ties with the Centre was essentially a threat to the people of Bihar that if they don't vote for his party then the Union government will not allow Bihar to develop.
So deep is the resentment against BJP among some Muslims that Mohammad Akhtar, an unemployed youth, blamed Nitish for lack of jobs in the state but said he would still vote for Nitish. Akhtar, 23, is a graduate with an engineering diploma. He said Muslims wanted to live with respect and security and they would never vote for those who spread rumours and trigger riots.
Yadavs stick together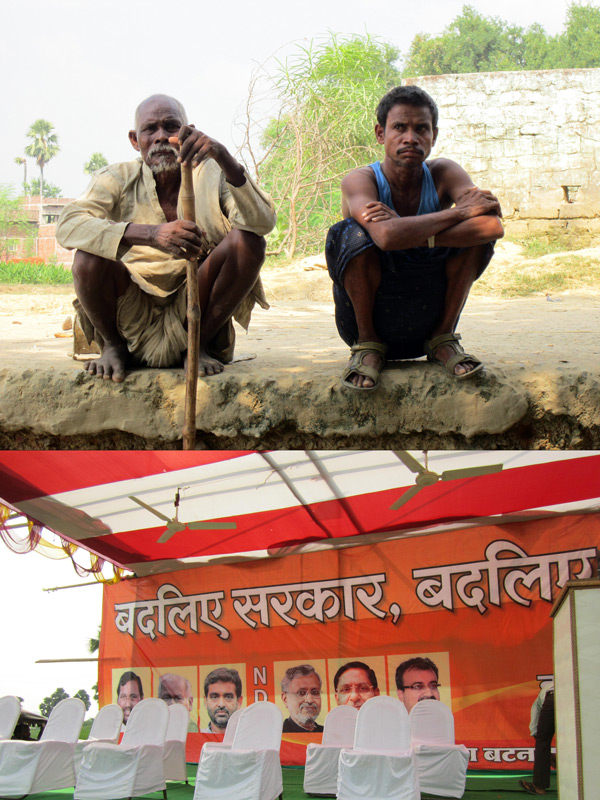 As they wait for minister of state and NDA leader Upendra Kushwaha's helicopter to land, residents of the Yadav-basti in Prabhat Nagar village said Manjhi-raj was better than Lalu-raj or even Nitish-raj. Under Manjhi that the village started getting electricity for 20 hours. However, they said they have heard that everybody else is voting for their own caste, so they too will vote for their leader - Lalu Prasad - though the candidate is not a Yadav.
Paswans angry with Nitish
The other dominant colony in this village is that of the Paswans. At a village square just outside the colony, locals said Nitish created a rift between brothers by creating a separate category of Mahadalits from within Dalits. They said their vote will go to Manjhi and it didn't matter that he was not a Paswan. Besides, they also wanted to strengthen the hands of Modi who has a lot of appeal among the youth.
The Bhumihar BJP leader who used to like Nitish
NDA had to rent office space for running its campaign as HAM(S) doesn't have a separate office and the BJP's permanent office is too small.
Office-in-charge Vimlesh Sharma is a contractor and belongs to the Bhumihar community. He said the 30,000 Bhumihars of Makhdumpur constituency were solidly behind Manjhi, along with 5,000 Rajputs, 3,000 Kayasths, 5,000 Brahmins, 3,000 Kushwahas, 21,000 Manjhis and 13,000 Paswans. However, no one was sure which way will the over 70,000 votes of smaller castes go. These include Kumhars, Badhais, Beldars, Nuniyas, Chauhans, Kahars and Pasis.
Sharma said Nitish had a positive image among Bhumihars but they were angry with him for joining hands with Lalu.
Looks like Makhdumpur knew whom to support and for what. And the contradictions in their convictions showed how complex the electoral battle in Bihar was.