What does Shankersinh Vaghela's exit mean for the Congress in Gujarat?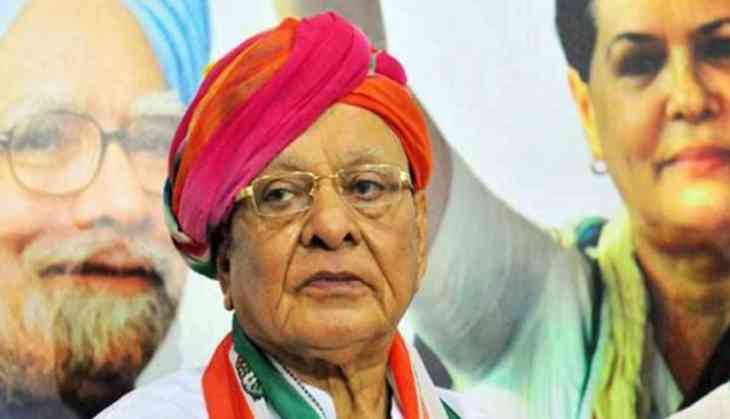 With little over four months to go for the crucial assembly elections in Gujarat, the Congress received a big jolt on 21 July when as its Leader of Opposition, former Gujarat chief minister Shankersinh Vaghela announced his exit from the party.
Vaghela made the announcement while addressing his supporters during his 77th birthday celebrations in Gandhinagar.
The former CM told his supporters that he had been ousted from the Congress 24 hours ago, but the Gujarat Pradesh Congress Committee (GPCC) sources clarified soon after that no such step had been taken against the leader who had merged his Rashtriya Janata Party (RJP) with it in 1998.
Political implications
One silver lining the Congress can claim to see, considering the likely drubbing it shall receive in the December polls is that Vaghela said that he is not joining any other party but would continue to work for the people.
Another big relief for the Congress is that Vaghela has clearly ruled out any chances of a 'ghar wapsi' to the ruling BJP. He had helped build the party Gujarat in association with present Prime Minister Narendra Modi.
Despite all speculations and rumours, Vaghela's return to the BJP was also virtually ruled out simply because likely that the Prime Minister Modi has no utility for him in the parent party at any level.
But while speaking to a large crowd at the Town Hall lawns, he played a showered praise on all the RSS stalwarts in Gujarat, speaking of how they all shunned posts and positions to work selflessly for the people's cause.
At the tense meeting, dubbed as 'Sam Samvedana Sammelan', Vaghela promised to "share his feelings".
'Bapu', as he is affectionately referred to, also declared that he is not afraid of anyone and said that Lord Shiva has empowered him to digest the poison as 'Neelkanth'.
Praise all around
In a bid to not burn his bridges with the Congress forever, Vaghela also showered praises on AICC president Sonia Gandhi, her political advisor Ahmed Patel. He stressed on how Indira Gandhi and Rajiv Gandhi had martyred themselves in their resolve to protect the integrity of the country.
Vaghela's praise for all the Gandhis of the modern era was a clear indication that he would like to keep himself "available" for future hand-shakes, tie-ups or whatever is required to remain in public life. He made it clear that he is not retiring either.
Vaghela's birthday bash came months after the leader made several denials when he met his supporters in big groups that it should not be misconstrued as a 'show of strength', or a weapon to settle his scores with GPCC president Bharatsinh Solanki.
Vaghela had kept the state Congress on the tenterhooks for the last few months even though talk about his imminent return to the BJP was dismissed as mere speculation.
But panic within the Congress increased yesterday as reports began to trickle in about how as many as eight of its legislators had cross voted in favour of BJP's presidential nominee Ram Nath Kovind. Kevin has now been elected as the new President of India.
In a haste, the state Congress leadership had also issued a warning to all its MLAs to not got to Vaghela's birthday bash and would face disciplinary action.
A clever Vaghela also clarified to his audience that he had not met AICC president Sonia Gandhi or vice-president Rahul Gandhi during his Delhi trip on 20 July.
Instead, he visited Rajghat to pay his tribute to Mahatma Gandhi.