We'll talk only if Gorkhaland is on the table: Roshan Giri, GJM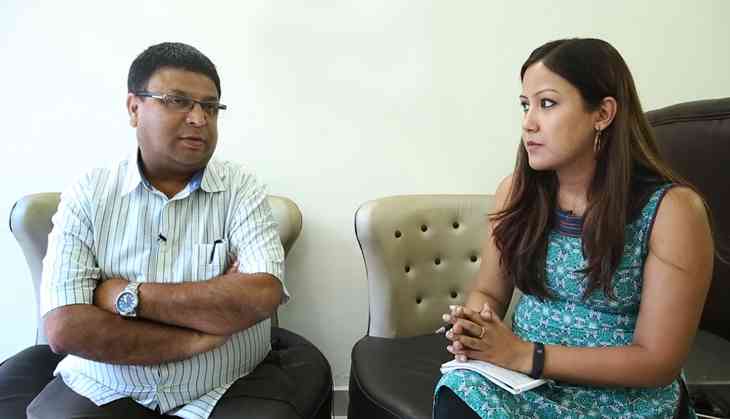 The demand for a separate state of Gorkhaland in the Darjeeling Hills is fast turning into a major political crisis.
Speaking to Catch in New Delhi, Roshan Giri, General Secretary of the Gorkha Janmukhti Morcha (GJM), says the tripartite meeting called by the Central Government over the ongoing agitation in Darjeeling Hills will not work.
"The state government has made its stance clear about the appeal for Gorkhaland time and again. This is not a law and order issue but a political one. Unless the state and central government want to have a dialogue about the statehood of Gorkhaland, we will not participate in it."
Giri has been in New Delhi since June 15 to apprise Home Minister Rajnath Singh and Darjeeling MP SS Ahluwalia about the ongoing agitation in the Darjeeling Hills and seeking their intervention.
"The GJM, on behalf of the people of the hills, has made its stance very clear. We will not back-track until a concrete step is taken by the Central government with regard to our demand," he told Catch.
He added that the indefinite bandh declared by the GJM will not be called off until the 'forcible imposition of Bengali' is not withdrawn through a notification issued by the Mamata Banerjee government.
According to PTI, incidents of violence were reported from Darjeeling and nearby areas and six suspected GJM supporters were detained on the second day of the shutdown called by the outfit.
The shutdown, which disrupted normal life in the hills, was called following raids at the premises of GJM chief Bimal Gurung on Thursday. The Calcutta High Court today directed the West Bengal government to take steps to restore peace and normalcy in unrest-hit Darjeeling hills where a shutdown has been called by the Gorkha Janmukti Morcha. The HC called the strike illegal.
The GJM had earlier called a shutdown of the offices of the state government and Gorkhaland Territorial Administration (GTA) on 11 June.
In spite of being an ally of the GJM, the BJP government in the centre or the state hasn't yet spoken in support of the Gorkhaland appeal.
No solution seems to be sight as of now. "We are in talks with our MP and the central government and we are seeking a concrete step by them." He added, "The GJM believes in peaceful and democratic protests and the people who are indulging in violence are not GJM activists."
In the past one week, incidents of stone-pelting, burning of govt and press vehicles and even hurling of petrol bombs by Gorkhaland supporters have been reported.