Veteran Congress leader Priya Ranjan Dasmunsi, in coma since 2008, dies at 72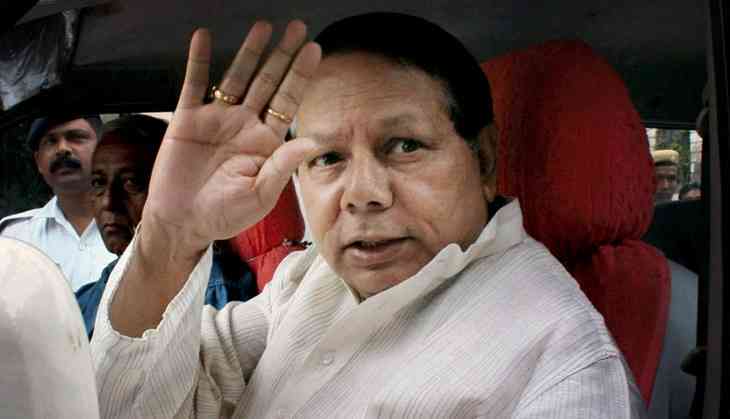 Veteran Congress leader and former information & broadcasting minister Priya Ranjan Dasmunsi, who was in coma since 2008, died at the age of 72 at a Apollo Indraprastha Hospital in New Delhi on Monday.
The former union minister breathed his last at 12.10 pm.
His body will be taken to the Congress headquarters on Akbar Road in New Delhi, where top party leaders including its vice-president Rahul Gandhi will pay their homage.
Sources in the hospital say that Dasmunsi died of cardiac arrest after his chest infection worsened last week. He had suffered a massive stroke which resulted in paralysis in October 2008 and then went into coma. He was admitted at AIIMS, New Delhi, and then he was shifted to Apollo Indraprastha Hospital in 2009.
After news of his death tickled out, West Bengal Chief Minister Mamata Banerjee said, "Dasmunsi's death is a great loss for the nation. He had a fighting spirit."
Banerjee shared a good rapport with Dasmunsi in 1970 when Dasmunsi was the leader of Yuva Congress. he was inspirational for many young leaders who have now became veteran political leaders in Congress as well as the All India Trinamool Congress. Dasmunsi was also a fan on Mamata and praise her for her fighting spirit.
He will be cremated at Raigunj with full state honour.
"I feel that I lost my second father. Although I knew he was at coma, I still knew that he was alive. I have shared many experiences with him and his leadership quality and his organisational skills are noteworthy. He used to teach us about how to makes speeches in front of the masses in a way we could feel their pulse," says Subrata Mukherjee, state panchayat minister, who worked with Dasmunsi in the Yuva Congress.
Senior AITC leaders also spoke of the period in 1970 and 1971, when there had been a clear division between Congress leaders in South Kolkata and North Kolkata, how Dasmunsi had maintained cordial relations with both groups.
"I still remember when I went to file my nomination for the student union election at Asutosh College for the first time, Dasmunsi searched for me. he encouraged me to join student politics," says state parliamentary affairs minister Partha Chatterjee.
On Tuesday, the West Bengal Assembly will be be adjourned at noon.
Remembering Dasmunsi the orator, AITC's Sovan Deb Chatterjee says: "When I was collecting funds for the party in 1971 from Bhowanipore area, Dasmunsi was the district Congress President and at that time, we used to see how he speaks to the masses. He was a good speaker and also wrote various books. We used to learn the managerial skills to run a party from him."
In 1971, Dasmunsi became an MLA for the first time from the South Kolkata constituency and contested the Lok Sabha election. In 1984, he won the Howrah Lok Sabha constituency, but lost during the general elections in 1989.
In 1996, he again won the general elections from Howrah and in 1999, he contested the Lok Sabha election from Raigunj Lok Sabha constituency and won.
Dasmunsi served as the Union Minister of Information and Broadcasting and Union Minister of Parliamentary Affairs from 2004-2008.