Varun Gandhi's sudden praise for Nehru raises political eyebrows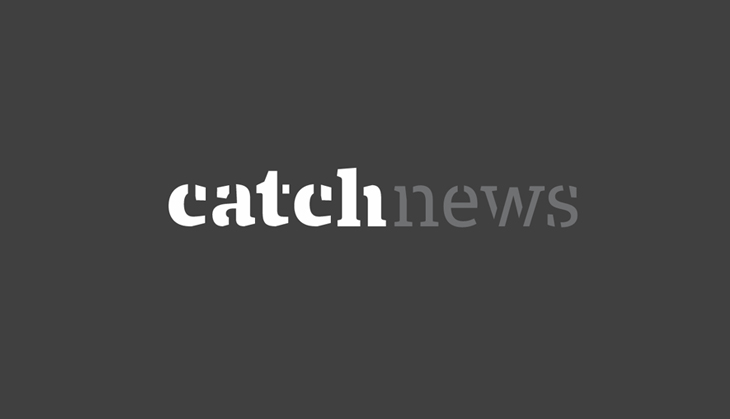 Varun Gandhi made an unusual move on Friday, heaping praise on Jawaharlal Nehru in a way that could leave political observers confused and raise speculation about his future in Bharatiya Janata Party.
"People tell me 'Pandit Nehru became the first Prime Minister, he lived a lavish lifestyle and was like a king'. But do you know he spent 15-and-a-half years in jail?" Varun said, while speaking at a youth conclave in Lucknow on Friday.
"If someone today asks me to spend that amount of time in jail to get a high position, I will say maaf karo (spare me)," said Varun, who represents Sultanpur in the Lok Sabha. He has been among the more prominent faces that the BJP has in Uttar Pradesh
His party has consistently been harsh on Nehru and the Nehru-Gandhi family. It has criticised the practice of naming central government projects on prime ministers from the family - Nehru, Indira Gandhi and Rajiv Gandhi.
From time to time, the saffron camp has also tried to turn the spotlight from Nehru onto the likes of Subhas Chandra Bose, Bhagat Singh and Vallabhbhai Patel. Words of praise for the first PM have been few and far between.
But on Friday Varun took a position contrary to that, praising his great grandfather for "his sacrifices, even withstanding physical wounds" for India's independence.
Ambedkar, CR Das, Lala Lajpat Rai
He also highlighted how freedom fighters came together in their struggle despite ideological difference, citing the examples of CR Das and Lala Lajpat Rai working together. "Do you know the ideologies of politicians now?" he asked the gathering.
Varun, first cousin to Congress vice-president Rahul Gandhi, also said earlier nobody would qualify for politics without "a hundred books or articles".
He himself writes newspaper columns off and on. Just a few days earlier he had written on how the time was right for Dalit capitalism.
In fact, his praise-list on Friday also included BR Ambedkar. Before highlighting Nehru, Varun recalled how the engineer of India's Constitution once said he was creating a "sensitive democracy, if you can keep it".
Rumour mill
Varun's unusual stance left quite a few on social media wondering about what was on. While several opposed to the ruling coalition predictably praised him, he also drew some ire.
After Listening to @varungandhi80 makes u feel like at least some guys in BJP have taken oath of to serve evil because @INCIndia is Good.

— Priyabrata Tripathy (@PriyabrataT) September 3, 2016
I'm glad he has a mind of his own & is not toeing the party line. @varungandhi80 #Nehru https://t.co/X3pIMJYzsJ

— Nandini Sen (@nandinicsen) September 3, 2016
Varun Gandhi just gave a massive #BurnolForSanghis! Check the thread :Dhttps://t.co/TODYuv3zxE

— ☭ Comrade Nambiar ☭ (@DasBolshevik) September 2, 2016
Why didn't you join Cong @varungandhi80 ?
Still have time.
We will be more than happy to let you go. pic.twitter.com/KpOAEPbbEb

— Rita (@RitaG74) September 2, 2016
Senior journalists on dais with @varungandhi80 Glad he prefers serious journalists over selfie journalists unlike... https://t.co/0F6jT3vVcl

— Shehzad Poonawalla (@Shehzad_Ind) September 2, 2016
Some even wondered whether he was preparing to quit the BJP:
#Varun Gandhi is the chief guest of Youth conclave in Lucknow organised by a Congress leader Haidar Rizvi, any link ?

— Pankaj Jha (@pankajjha_) September 1, 2016
@anuraggarg11 : @varungandhi80 He will get into trouble with the RSS/BJP. Or is he planning to leave, but where will he go?

— Ranjit Kumar (@RanjitOne) September 3, 2016
Notably, there have been rumours about the bridging of the gap between him and the Congress earlier too. In Parliament he has been seen sharing a cordial relation with Sonia Gandhi, his aunt and the Congress president.
Friday's events would surely add to the buzz.
More in Catch
BJP survey finds Varun Gandhi most popular CM face in UP. Will Modi-Shah agree?
Fall from grace: why is the BJP brass angry with Varun Gandhi?
Varun Gandhi: Child Labour Amendment Bill is lunacy, kids should hold book, not brooms