Congress declares V Narayanswamy as next CM of Puducherry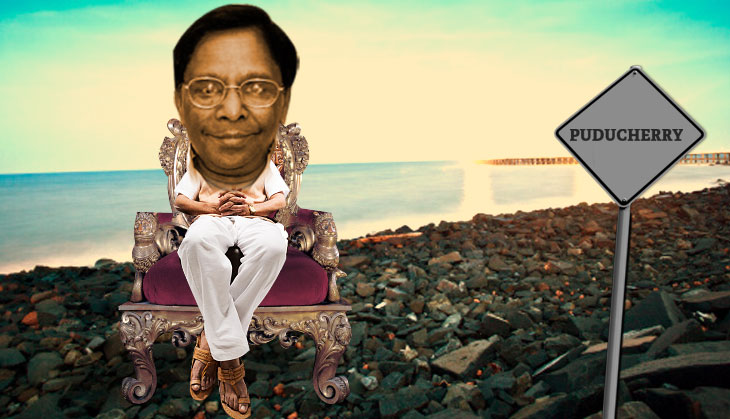 The impasse over the chief ministerial candidate of Puducherry is finally over after Congress declared veteran leader V Narayanswamy at its choice for the post. Ever since Narayanswamy announced his bid as the CM candidate, there has been a lot of speculation whether he would be given the berth - considering that he didn't even contest the Assembly elections.
The announcement was made after a meeting of the Congress legislature party. which was attended by former Delhi chief minister Sheila Dikshit and party general secretary Mukul Wasnik who were in Puducherry as observers.
A Gandhi family loyalist, Narayanswamy is in-charge of the Congress unit of the north-east and had come under severe criticism for his handling of the rebellions within party ranks in the region. In fact, he was blamed for keeping the senior party leadership in the dark about the growing dissidence within legislators of Arunachal Pradesh.
His critics point that while Narayanswamy was busy positioning himself as the chief ministerial candidate, reports of legislators raising the banner of revolt against the leadership in Meghalaya and Nagaland have started trickling in. In fact, Congress President Sonia Gandhi met the rebels from Meghalaya and assured them that the crisis would soon be taken care of.
Earlier, under Narayanswamy's watch, Congress legislators in Arunachal Pradesh rebelled against the party and went on to form the government with the support of the BJP. The rebels blamed Narayanswamy for the fiasco.
"It seems that he has been rewarded for his handling of the north-east. Under his guidance, the north-east would soon be Congress mukt. However, the only positive out of this is that now someone else would be given charge of the region and he/she might perform better than the predecessor," said a senior Congress functionary.
Though the finer details of the swearing-in ceremony and who would forfeit his seat to let Narayanswamy contest have not yet been announced, it seems loyalty to the Gandhis had given the Congress veteran an edge over others.
Two-time former chief minister V Vaithialingam was also a strong contender for the post but was pipped by Narayanswamy who had an overwhelming support of the 15 Congress legislators.