Uttarakhand: CBI in a fix over probe into Harish Rawat sting
Catch Team
| Updated on: 10 February 2017, 1:50 IST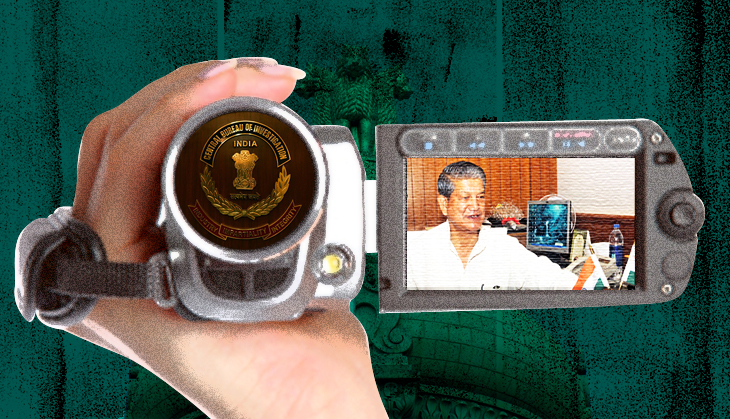 The CBI says it is legally examining the Uttarakhand Cabinet's decision withdrawing consent to prosecute Chief Minister Harish Rawat.
The Cabinet met on Sunday and sent a proposal to the CBI to withdraw investigations in the case where the chief minister appears as the main suspect for offering money to bribe the rebel MLAs.
Also read - Uttarakhand: CBI in a fix over probe into Harish Rawat sting
The Uttarakhand government has instead told the CBI that they are forming a Special Investigation Team to probe the matter involving the chief minister.
The Cabinet withdrew the state administration's notification issued to CBI to probe the sting, under provisions of the Delhi Special Police Establishment Act. "There is a provision under the Act which empowers state Cabinet to take back a CBI investigation into any criminal case," Shatrughna Singh, the Chief Secretary of Uttarakhand told media.
Rawat had earlier been evading the CBI summonses, which had asked him to appear before it at its headquarters in Delhi, in connection with the probe.
A former CBI top official says the state Cabinet is well within it's right to withdraw consent. Since law and order is a state subject, requests for a CBI probe are routed through the state government, the official points out while saying that closing the case may be the only option for the apex investigating agency.
A lawyer associated with the case says that the CBI probe appeared mala fide. The sting CD came to light on 25 March and the CBI registered a preliminary inquiry only on 25 April, a month later, the lawyer pointed out. He explained how this was done after the President's Rule was quashed by the Court on 21 April. The lawyer says the government instituted a CBI probe to just put pressure on the Uttarakhand Chief Minister ahead of the floor test. This is a peculiar case where the state government while rejecting the CBI, has agreed to form an SIT to investigate the charges.
The lawyer points out that there are enough provisions within the CrPC one could take recourse to instead of asking the CBI. Moreover, one could approach the court if the investigations by the state police seem to be tilted in favour of an accused, in this case, a serving chief minister.
Meanwhile, Rawat has been terming the CBI investigations as politically motivated from the very beginning. However, he said that he will cooperate in the probe. In the contentious sting operation done by Samachar Plus, the CM is seen suggesting offering money to the rebel MLAs in lieu of their support.
Sources in the CBI say that the the forensic tests done on the contents of the sting operation have found it genuine and undoctored. The agency had reportedly sent the CD of the sting operation to the forensics science laboratory in Chandigarh, which found that it was not tampered with.
More in Catch - Uttarakhand: SC bars rebel MLAs, Harish Rawat set to win floor test
Uttarakhand: Overjoyed Congress & Harish Rawat mull early elections