Urdu poet Mashhadi: want to keep secular tradition of Bihar intact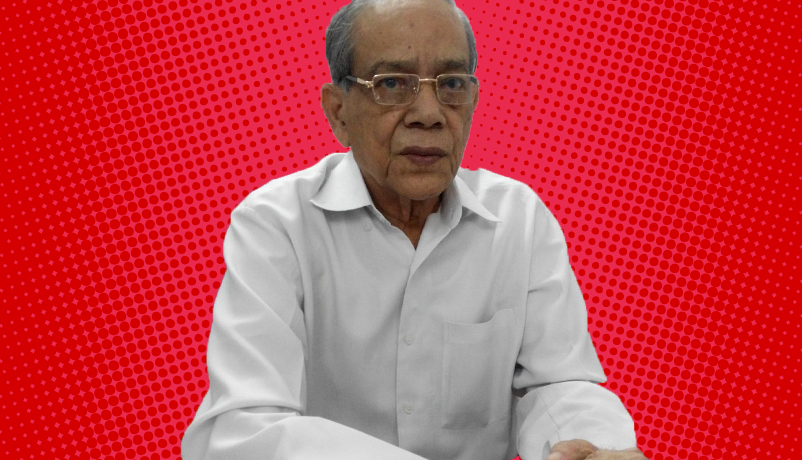 The poet
Shafi Mashhadi is a noted Urdu writer and poet who lives in Patna
He has been honoured with numerous awards by the governments of Bihar and West Bengal
The fear
Mashhadi says Bihar has a long history of secularism
He says he doesn\'t want communal elements to upset that balance
More in the story
Modi or Nitish - whose govt would be better for artists, writers and poets?
Will writers returning awards make any impact on Bihar polls?
Patna-based Shafi Mashhadi, 74, is the chairman of the Urdu Advisory Committee of the government of Bihar.
Mashhadi is also a renowned Urdu fiction writer and poet in his own right, who has been honoured with the West Bengal Urdu Academy Award and the Bihar Urdu Academy Award for his contributions.
"Nowadays, when I see authors and journalists getting attacked on religious grounds, my mind immediately goes back to these lines by Allama Iqbal," Mashhadi says.
"Ye dastoor-e-zuban bandi hai kaisa teri mehfil mein
Yahan to baat karne ko tarasti hai zuban meri
(Why is there a custom of silencing tongues in your function?
My tongue longs to talk)"
Around the country, noted writers and poets have returned their awards in protest against the killings of rationalists and writers. Mashhadi agrees with this kind of protest.
"They [fundamentalists] killed MM Kalburgi, Govind Pansare and Narendra Dabholkar. These people were killed because they were rationalists, and their views were different from communal forces. Fascists can't stop intellectuals from expressing or writing the truth, so they killed them," Mashhadi says.
"The intellectual's conscience also wants to register its protest against them. The return of awards is a good way to do that."
Here are excerpts from our conversation with him, ahead of the Bihar assembly election.
Do you think the attacks on rationalists and the writers' protest would affect the Bihar election?
I don't think so, because authors returning their awards won't affect a common man. But, it'll surely leave an impact on educated folks, who are following the developments.
What is the status of freedom of speech and expression in Bihar?
In Bihar, we have complete freedom of speech and expression. I don't think people in Bihar have ever felt deterred from voicing their opinion.
Bihar has its own secular tradition, but it is also true that many people want to disturb the environment. I hope they will not win and break the secular tradition.
"Authors returning awards won't affect the Bihar election, because it doesn't affect the common man"
Which government would be better for artists and writers - Modi's or Nitish's?
A government which is liberal in its ideologies and does not interfere with the freedom of speech and expression of individuals. It should also respect literature and history. It shouldn't be one which wants to force its ideology on everyone.
What else can I say? We all know which party is liberal and which is communal.
As an Urdu writer, what do you think is the BJP's point of view on the language?
It's still not clear till date. Unfortunately, many people connect Urdu with Muslims or Islam, and that is not true. Urdu was born and brought up in India. To connect language with religion is bad politics and nothing else.
Whom are you likely to vote for?
I don't want to answer a political question. But as a citizen, I would like to vote for a liberal, secular, and pro-development government. I would vote for development with a guarantee of people's safety.