Under BJP in UP, crimes against cows are more sinister than riots & police killings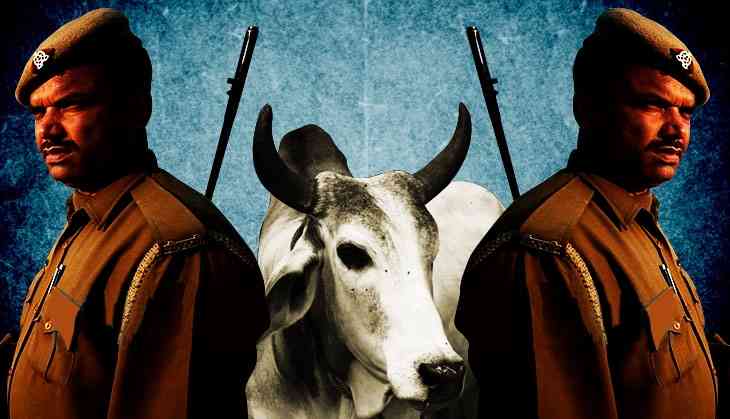 Only BJP can restore law and order in Uttar Pradesh, the partly proudly claimed during campaigning before assembly elections in the state earlier this year. But how successfully the BJP government is handling the law and order situation in the state is clear for all to see.
Routine crimes continue unabated in every state, but UP has also witnessed several rounds of riots and riot-like situations in less than three months of BJP coming to power.
With the BJP's claim in shambles so early on, the party appears to have decided to resort to a tool to distract those criticising its government. UP Police has just announced that it will be treating crimes against the cow as a threat to national security now.
Harsh measures
"There is a need to clamp down on cow slaughter and transport of cows for the same. The National Security Act (NSA), 1980 or Gangsters Act must be invoked against criminals indulging in the same," DGP Sulkhan Singh reportedly told all senior police officials in the state.
Passed in 1980, NSA is a stringent legislation that authorises preventive detention for up to 12 months. It is ideally meant to be invoked in cases where "the defence of India, the relations of India with foreign powers, or the security of India" is at stake. Under which of these categories cow slaughter falls is yet to be explained by the UP Police.
BJP, however, will gladly explain that it is actually quite fitting because cow is the country's mother and therefore an assault on the cow is an assault on the country.
Uttar Pradesh Gangsters and Anti-Social Activities (Prevention) Act, 1986, popularly known as the Gangster Act, is another local act in UP allowing police to keep track of people by booking them under its provisions. Once the Gangsters Act is slapped, the accused is listed in police records as member of a gang. Police can then track the booked individuals and summon them for questioning randomly. It doesn't even require any fresh case to be lodged against them.
Bail is not easy and imprisonment can go for up to 10 years. Remand of an accused can extend to up to of 60 days as against a maximum of 14 days in ordinary circumstances.
Does cow slaughter really merit such harsh measures, with all due respects to the cow? BJP would love to indulge in any kind of tomfoolery in the name of the cow, but should a professional police force be helping the party in its campaign? That too, at a time when humans, and not cows, are repeatedly taking the law into their hands and mocking the constitutional framework of the country?
DGP Sulkhan Singh will be well advised not to walk into the BJP's trap by giving the party's divisive campaigns the backing of his high-office.
BJP, on its part, should desist from raising the level of its cow-campaign with every passing month. UP is not alone and most states where the party is in power are burning because of a range of issues, be it Maharashtra, Madhya Pradesh, Jharkhand, Gujarat, Rajasthan, Chhattisgarh or Haryana.
It is no more tenable for the party to use the cow to divert public attention from its failings on governance and law and order fronts.