Trinamool govt to amend rules for panchayat polls to take on the BJP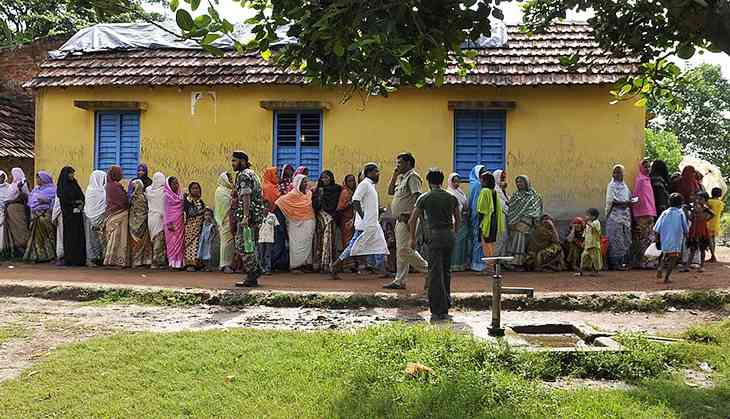 (Ashok Nath Dey/Hindustan Times/Getty Images)
Just this month, the BJP had called the panchayat elections scheduled in West Bengal in 2018 as a 'quarter-final', tagging the 2019 Lok Sabha poll the 'semi-final' before the 'final' Assembly election in 2021.
Now, in a bid to tip the scale toward itself, the ruling of AIl India Trinamool Congress (AITC) is gearing up to amend the existing West Bengal Panchayat Amendment Act 2014 in order to give more powers to the panchayat members.
Essentially, a panchayat member would be able to contest for either the post of MLA or MP. Presently, panchayat members can only contest in the panchayat election, and not for MLA or MP.
The intention is stop the BJP from making further inroads into the state.
A Bill on this regard is to be passed this week in the West Bengal Assembly session, which will continue till 30 May.
The new provisions
Senior officials of the state government said that the decision to amend the Act 2014 was taken after it was found that there are candidates who could contest in the Assembly and Lok Sabha election from the panchayat. Thus a provision allowing them to do so was thought of.
State parliamentary affairs minister Partha Chatterjee says, "Those elected to the panchayat should get a chance to contest for the post of MP and MLA."
Sources in the state panchayat department said they identified that around 50% of West Bengal's 45,000 panchayat members could contest for the post of MP and MLA. Presently, there are 24 Zilla Parishads, including Siliguri Mahakuma Parishad, 333 Panchayat Samitys and 3,342 gram panchayats.
Political stands
While Congress leaders are in favour of the amendment – it claimed that it sees no reason as to why local panchayat leaders should be barred from contesting elections in the higher bodies - both CPI(M) and BJP said that they can only make a comment once the amendment is comes up in the Assembly.
BJP state president Dilip Ghosh said, "The AITC government is frightened by the rise of BJP. This is why they have decided to amend the existing Act so that they could get more representatives from local bodies to contest in Lok Sabha and Assembly elections. As most of the ministers and leaders are accused in various scams, Mamata needs people to represent her party."
Congress leader Om Prakash Mishra said, "We feel that there is no harm in amending the West Bengal Panchayat Amendment Act 2014, but it should be seen what other powers the panchayat leader can get apart from contesting the elections."
Imankalyan Lahiri, a senior political analyst and Professor of International Relations of Jadavpur University said, "The amendment will also give the BJP a signal that AITC is not threatened by Central agencies even if they try to arrest their leaders in scams like Narada and Sarada."