Too close to call: Manjhi's village is symptomatic of Bihar polls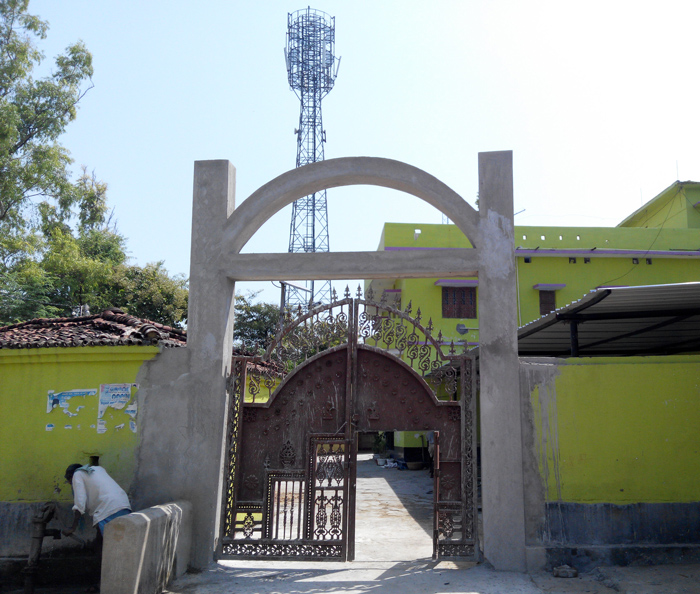 Larger than life
Former CM Jitan Ram Manjhi hails from Mahkar village in Gaya district
The people of the village are united in their praise for him, and call him Netaji
Signs of development
The village has recently got new buildings for its schools and police station
A branch of the Bihar Gramin Bank works out of Manjhi\'s own house
The muddy track of the village is now a concrete road
An ITI, sanctioned by Manjhi as CM, is being constructed
Caste calculus
Despite this development, people are unsure whether to vote for the NDA
The Atri seat, to which it belongs, has gone to Paswan\'s LJP in the NDA\'s seat-sharing arrangement
If Manjhi or someone from his party were contesting, they would get unanimous support
The village is dominated by Yadavs, who have been supporters of Lalu Prasad Yadav
Though the Mahadalit Musahars and forward-caste Bhumihars support NDA, the result isn\'t clear-cut
It is a bumpy ride to Mahkar, the village in Gaya district where former chief minister Jitan Ram Manjhi hails from. The six kilometre stretch linking the village to State Highway 4 is rough in patches.
In an area where the Magadhi dialect is king and most people can't even speak Hindi, one comes across several flourescent signs bearing slogans like 'BE LATE, BUT SAFE' and 'SPEED THRILLS, BUT KILLS'. It just reminds one of Hindi humourist Sharad Joshi's words: "English will survive as a folk tongue in Bihar even after it has perished from the world."
The transformation
The wind of change has started to sweep through Mahkar recently. The new building of the government intermediate school is ready for inauguration. The primary school is also running in new premises. The police station is almost ready.
Construction work for the village's new community health centre is expected to be completed soon.
A branch of the Bihar Gramin Bank has started operations from Manjhi's ancestral home. It will have its new building soon.
Work on a new ITI institution in the village has already begun. It was Manjhi's gift to his native place while he was the chief minister.
Mahkar's muddy track, where cattle and sewage cohabitated with humans not long ago, is now a concrete road.
The Manjhi effect
Obviously, this transformation is no less than a miracle for the residents of Mahkar. Most of them are full of praise for Manjhi.
"Netaji (Manjhi) has turned around the fortunes of our village. It is a great honour that we are now the residents of the village of a former chief minister," says Jairam Sharma, a villager who is a Bhumihar by caste.
It is a privilege for Mahkar to be identified as Manjhi's village. It barely matters that nobody from Netaji's family stays here - Manjhi's house has two watchmen and five cows protected around the clock by 10 CRPF jawans.
Mahkar loves its own Netaji, but Paswan's LJP is to contest the Atri seat which it falls under
The villagers have every reason to be ardent supporters of Manjhi. But this does not automatically translate into voting in favor of the NDA. It falls under the Atri assembly constituency and, according to the NDA's seat-sharing arrangement, has gone into the kitty of Ram Vilas Paswan's Lok Janshakti Party.
This has put Manjhi's supporters in a bind. Why? The reason is the caste composition and electoral history of the village.
The politics of caste
Being a Yadav-majority village, Mahkar has traditionally supported Lalu Prasad Yadav. It has 70 Yadav households as compared to 15 belonging to the Bhumihars.
They are followed by Paswans and Kahars, with two families each. The only Musahar house in Mahkar is Manjhi's, with 30 other houses belonging to this caste located at a distance from the main cluster of the village.
In one of the Musahar houses lives the former CM's namesake.
"We support him [Manjhi] as he is our brother from the same caste. Only if he could provide us jobs. We are tired of generations of labour work," says the other Jitan Ram Manjhi. This sentiment is echoed by all other Musahars of the village.
The Bhumihars also unequivocal supporters of Manjhi. This rare feat of clubbing the Mahadalit Musahars and the forward-caste Bhumihars has been made possible by the tie-up between the BJP and Manjhi's Hindustani Awam Morcha.
People of Mahkar have found their own arguments for their political inclinations. Jairam Sharma argues: "Bihar will benefit from a BJP-led government as it also holds power at the centre. Nitish Kumar has diminished his standing by sitting in the lap of Lalu, whom he criticised for jungle-raj."
However, it is the Yadavs of the village who are faced with the toughest choice. Most of them feel proud to be co-villagers of Manjhi, but also have soft corner for Lalu.
As 65-year-old Dinesh Prasad Yadav puts it: "We would certainly have supported Manjhi or any other candidate from his party as the village's honour would have been at stake. But we will take a call on voting for the LJP only after consultations with Manjhi."
Clearly, the Yadav community has still not got over its RJD moorings.
Bihar's grand alliance has fielded RJD's Kunti Devi from this constituency. Her husband Rajendra Yadav is counted among the musclemen of the area.
A lot remains to be done
A lot of work still needs to be done in Mahkar despite Manjhi's rise in the corridors of power. More than 70% of the houses here still lack toilet facilities. Almost all of the women of Mahkar go to the fields to answer nature's call.
Pairu Yadav, 50, points towards his dilapidated house when asked if Manjhi has made any difference to his life.
"We had our own government for two decades. Yet, we could not get a concrete house. I have five bigha of land. But there are no irrigation facilities. Almost half the total population of village still lives in mud houses. We get electricity only for 12 hours a day," he says in a desperate voice.
The mood in Mahkar seems to be symptomatic of the rest of Bihar. Even in Manjhi's own home, there's no decisive verdict on which way the polls will go.
The battle for Bihar, as it stands, remains too close to call.