To expose Trinamool's 'tall claims', BJP to organise Muslim convention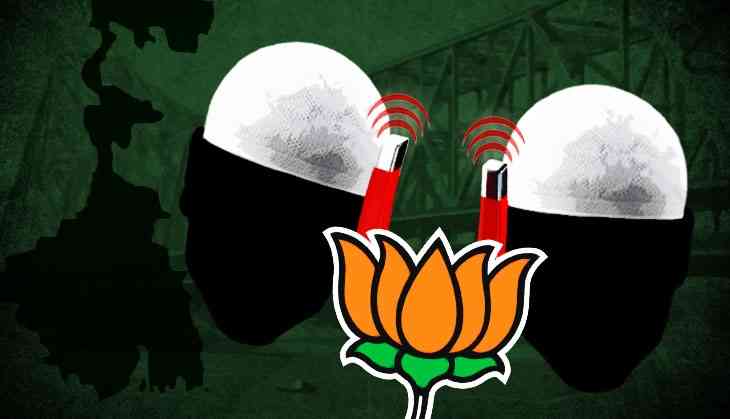 The West Bengal unit of the Bharatiya Janata Party has decided to change tack. Abandoning its rhetoric, the BJP is set to organise a convention to highlight the deplorable condition of Muslims in the state in the first week of April, in order to gain the community's support.
A section of senior BJP leaders want to 'expose' Chief Minister Mamata Banerjee's 'tall claims', and show that the Trinamool Congress government has failed to provide socio-economic development for the upliftment of Muslims in the state in nearly six years in power.
But Mamata is not the only one the BJP is targeting – it also wants to attack the CPI(M) for the 34 years it was in power. The state BJP alleges that both the Trinamool and Left Front governments played communal politics and appeased Muslims to grab their votes, but didn't do anything for the community's overall development.
Lack of jobs makes youth turn to crime
State BJP chief Dilip Ghosh said: "We have successfully looked at the overall development of the Muslim community in Gujarat, and we would like to implement such schemes in West Bengal too, if we come to power. We have also received reports that minority youth are not getting jobs in the state, and as a result, they are indulging in criminal activities."
According to Ghosh, Muslim leaders from other states will also be invited to the convention, as will all Muslim bodies in the state.
Senior BJP leaders added that before the panchayat elections scheduled in 2018, the BJP's main aim was to garner mass support by highlighting the mistakes of the state government.
A senior BJP leader said: "We are going to organise public rallies too, which will inform the masses that the TMC government is only trying to create anti-national elements, without trying to give proper job opportunities for the poor minorities."
Trinamool not worried
However, the Trinamool Congress is refusing to give too much importance to the BJP's efforts. It is confident that the state government has worked for the overall development of Muslims, through schemes like scholarships for the minority communities and also providing land to Imams.
State parliamentary affairs minister Partha Chatterjee said: "We are not afraid of the BJP. They can organise any convention at any place to consolidate the Muslims. Their main aim is to fan communal tensions, and we will take stringent action if they try to create that in the state."
According to Chatterjee, the state government has been praised by the National Minorities Commission in 2016 for actions taken for the socio-economic development of the minorities in the state.