Supaul hotelier Ravindra Jaiswal loves Nitish. But here's why he won't vote him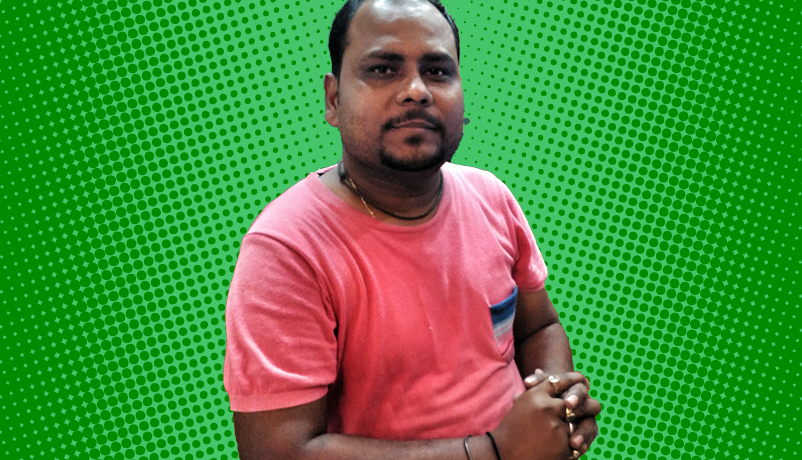 The businessman
Ravindra Kumar Jaiswal runs a hotel in the district headquarter town of Supaul
Supaul lies on the banks of the Kosi, and is exposed to the fury of the floods every year
The aversion
Ravindra is satisfied with the performance of his local JD(U) MLA
He still won\'t vote for the grand alliance, because of Lalu
More in the story
What Ravindra thinks about Nitish\'s 10-year reign
His take on the Nitish-Modi war of words on the \'DNA\' issue
Elections are not just about politicians. They're about people and issues. And what will really drive their vote.
Catch is, therefore, starting a 'People of Bihar' series, which will daily capture what different impact groups across the state are feeling. This is true insight on the Bihar election: up-close and hyper-personal.
Life in Supaul district ebbs and flows according to the mood of the river Kosi. The heavily silted river brings a lot of sorrow to the state of Bihar due to annual floods, but in Supaul, people have made their peace with the vagaries of nature.
Ravindra Kumar Jaiswal, a 35-year-old hotel owner in Supaul town, is one of these people. He has learnt to take most things in his stride. But there's one thing he feels very strongly about - there's no way that an alliance with Lalu Prasad Yadav or the RJD as a partner should come back to power.
Jaiswal has a pragmatic view on the ongoing Bihar election. Here's what he had to say:
Who would you prefer to vote for - the NDA or the grand alliance?
If I had to pick on the basis of a candidate, I would vote for the work done by our local JD(U) MLA, Vijendra Prasad Yadav. It would be great to see him win again. But thinking in terms of the alliances, I might opt for the NDA.
That's very interesting. If you are happy with the incumbent MLA, why not pick the grand alliance?
Look, Nitish Kumar broke his alliance with the BJP. Had he fought alone, people would have brought him back to power hands down. But he panicked.
I think joining hands with Lalu was a big mistake on his part. That's the only objection I have against him.
Is there a fear that 'jungle-raj' will return if Lalu's alliance comes to power?
Absolutely. We lived in constant fear during the RJD's reign. We would not dare to go out at night even if it was necessary. Nitish changed this for us. Now, we have no fear of criminals.
However, we fear those dark times may return if Lalu is part of the ruling alliance. It would be particularly disastrous for the industrialists of the state.
"Had Nitish fought alone, people would have brought him back to power hands down. But he panicked"
Who is to blame for the break-up of the Nitish-BJP alliance?
The fault lies with Nitish. He was the one who severed ties with the BJP. A little patience on his part would have helped the people of Bihar, and he would have formed the next government. The Modi government at the Centre would have extended full support to him.
Currently, the opposite is happening. It remains to be seen how much co-operation he would get from the Centre if he forms the government.
Are you otherwise satisfied with the performance of the Nitish government?
Yes, the state has seen rapid progress under his rule. The atmosphere has become more conducive for business. My businessmen friends in Patna share this point of view. Things like extortion have ended.
What do you think about the 'DNA' remarks made by Narendra Modi?
I think both leaders are at fault. Narendra Modi tends to cross the line while making speeches. He should maintain the dignity of his post.
It was also unbecoming on the part of Nitish to latch on that issue. He tried to drag all of Bihar into this controversy.
How would you rate Lalu, Nitish and Modi?
I would give 9/10 to Nitish Kumar. To Modi, I would give 8/10, because he's currently failing to meet the promises he made, but there's still time to rectify his mistakes.
As for Lalu, even 2/10 would be generous.