SP-Cong grand alliance in UP? It could spell doom for grand old party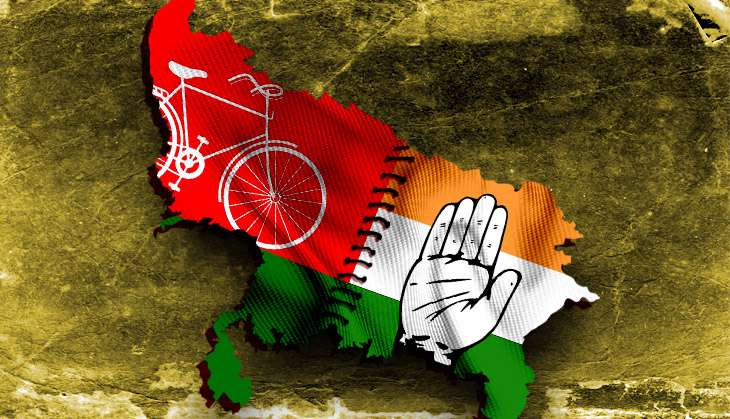 As the Uttar Pradesh Assembly polls inch closer, parties have started mounting their raths and conducting roadshows across the length and breadth of the state.
The Prashant Kishor-driven Congress jumped on this bandwagon when Rahul Gandhi led a Kisan Yatra (also known as the khaat yatra) from Deoria to New Delhi, and subsequently, the party has started organising small district-level yatras.
The BJP, on the other hand, is set to organise four rath yatras - from Saharanpur, Lalitpur, Sonbhadra and Ballia. All these will culminate in a mega rally in Lucknow. The key reason for these yatras is to connect the party to the youth of the state.
BSP supremo Mayawati, meanwhile, has started attending rallies in different regions every Sunday.
Chief Minister Akhilesh Yadav, too, has begun a high-tech rath yatra, entitled 'Vikas se vijay ki or'.
It's obvious that all these yatras are attempts to ensure their respective parties' victories in next year's elections. However, it also looks likely that no party will be able to form the government on its own, which is why attempts to forge coalitions have also begun in right earnest.
Current scenario
The BSP seems unwilling to get into any pre-poll alliance. It believes it would be more beneficial to have a post-poll tie-up - there's a lot more scope for wheeling-dealing, and for the benefit of the party, one can even take the help of an arch-rival.
The BJP is already in an alliance with Apna Dal, and this will continue into the Vidhan Sabha polls as well.
Ajit Singh's Rashtriya Lok Dal, like the BSP, wants to keep its cards close to its chest, so that it can pounce at the opportune moment after the polls, as it has done in the past by becoming a partner to the BSP, the BJP and the Samajwadi Party. It has already held talks with the Congress as well as the SP about alliances.
However, the biggest rumour surrounding an alliance at present concerns the SP getting together with the Congress.
It all began during the Kisan Yatra, when Rahul Gandhi called Akhilesh Yadav a 'good boy', and the rumour gathered steam when Congress strategist Prashant Kishor met SP supremo Mulayam Singh Yadav.
The SP's UP state president, Mulayam's brother Shivpal Yadav, had already begun attempts to unite Gandhians, followers of Lohia and Chaudhary Charan Singh, in the name of secularism. Inviting all such leaders to the SP's 25th anniversary celebrations is but another step in this direction.
Natural allies?