Sasaram wants to vote for work, but caste stands in the way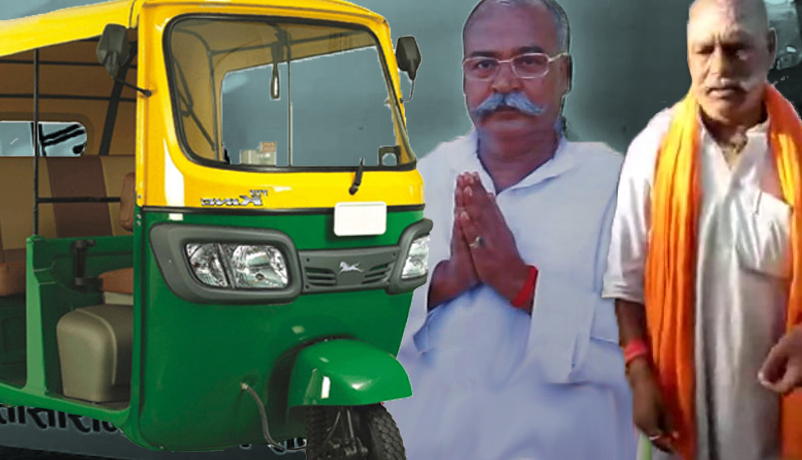 Hot seat
Sasaram is associated with Dalit icon Babu Jagjivan Ram
Sasaram the assembly seat has been a Kushwaha stronghold
A strong non-Kushwaha candidate is in the fray after 35 years
Cold facts
The voters are largely focused on development issues
Many are asking Jawahar Prasad what he has done in his 4 terms
In the end though, caste arithmetic may decide the contest
Sasaram's voters want to make this an election about development. But the politics of caste may get the better of them, again.
Sasaram has long been associated with Dalit icon and former deputy prime minister Babu Jagjivan Ram, who represented it in parliament for nearly 40 years, first for the Congress and then the Janata Party.
His daughter Meira Kumar, former Lok Sabha speaker, held the seat for a decade since 2004. Now, it's with the BJP's Chhedi Paswan.
The Sasaram assembly segment, on the other hand, has been a BJP stronghold for a while now. Jawahar Prasad has represented it continuously since 1990, save the 2000-05 period when RJD's Ashok Kumar won it.
Ashok, a research scholar, is again contesting for the Grand Alliance, and is seen as the frontrunner.
As for Jawahar, he is facing an audit of his performance by his voters. It doesn't seem to be going well.
Jawahar, a school dropout, was a municipal driver until he plunged into the Ram Mandir agitation in 1989. He allegedly played a big role in the communal riots the agitation sparked in Sasaram. In fact, he has cases of attempt to murder and rioting pending against him since 1990.
Sasaram is associated with Babu Jagjivan Ram, who represented it in parliament for nearly 40 years
He was noticed by the BJP brass and got a ticket to contest the assembly election the following year. He won, riding the wave of communal polarisation the riots had created.
Jawahar has since modelled himself as an ascetic, always appearing with a saffron gamcha around his neck, sandalwood paste smeared across his forehead, and walking barefoot. It's this image, locals say, that greatly helped him win multiple terms.
This time, though, the appearance is wearing thin.
A number of voters Catch spoke with complain that he hasn't done much for Sasaram's development. They get just 13-14 hours of electricity a day as against over 20 hours in many other parts of Bihar; water logging is a persistent problem as is lack of cleanliness in the city.
They provided Catch a video that is being circulated through WhatsApp around these parts. It shows residents of Mehndiganj village asking Jawahar what he has done for them all these years. The MLA fumbles his replies, and he is eventually forced to leave as the villagers start chanting Murdabad, Murdabad!
In the rural areas of the constituency, roads built by both state and central governments are in a fairly good condition, as is the irrigation system.
Sasaram was among the first districts in Bihar to get canal irrigation, and how effective it has been shows in its lush green paddy fields. Along the canal though, it's a bumpy ride as the roads, supposed to be built by the state irrigation department, are entirely missing.
Other than this, there are few signs of development. Sanitation is totally lacking. Girls and women of all ages have to go out in the dark to relieve themselves. It gets even worse for them when fields are planted and irrigated: they are forced to squat on the roadsides, braving passersby and vehicles.
BJP's Jawahar Prasad models himself as an ascetic, complete with a saffron gamcha and bare feet
No surprise the voters are taking their MLA to task. Yet, however much they want to focus on development, caste arithmetic may trump all other considerations.
Indeed, political parties seem acutely aware of this. According to a local journalist and a village elder, nearly all major parties have fielded only Kushwahas, the dominant caste, from Sasaram since as far back as 1980.
Now, a strong non-Kushwaha candidate is in the fray for the first time in 35 years. Krishna Kumar, an Independent, is a Thakur and is hoping to encash the other castes' anti-Kushwaha sentiment.
Krishna Kumar was elected to the Bihar Legislative Council in 2009 on a JD(U) ticket but left the party earlier this year, reportedly after being turned down for an assembly ticket.
The local journalist believes Krishna Kumar could spoil the party for both Jawahar and Ashok. How? By stitching caste alliances, of course.
A rich landlord and businessman, he also has the resources to mount a formidable campaign. Auto-rickshaws flying his banners and blaring out his credentials are ubiquitous in the city, while he tours the countryside with his entourage of SUVs.
When Catch videoed the cavalcade, one of Jawahar's aides requested: "WhatsApp pe mat daal diha babu; gaadi sab ke pass naikhe (Please don't WhatsApp this video. Not all these vehicles have a pass)." It means the candidate has more vehicles in his motorcade than he has informed the Election Commission about.
Will caste arithmetic and his considerable resources enable Krishna Kumar to break the Kushwaha stronghold on Sasaram?