Samastipur: ground zero of the battle between Hindutva & socialism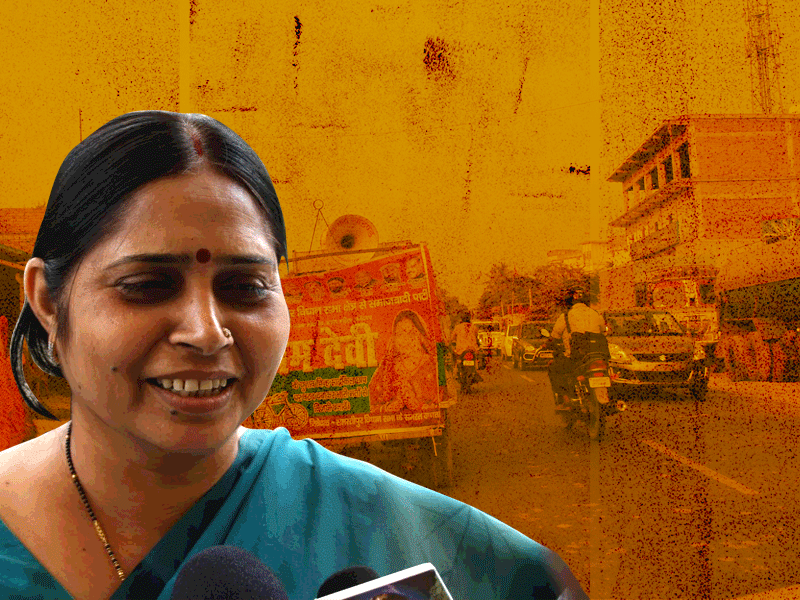 Battleground
Samastipur has long been the heartland of socialist politics
It was home to former CM Karpuri Thakur, Bihar\'s socialist icon
In 2010, BJP won here for the first time, with help from JD(U)
The battle
The socialists here have lost credibility, touch with voters
BJP is gaining ground; PM\'s 8 October rally has made an impact
The party may win 3 of the district\'s 10 seats, allies may win more
If Bihar is a battle between a hard right agenda and the last vestiges of soft socialism, Samastipur is its Ground Zero.
And as of now, the rightists of the BJP seem to be prevailing, with generous help from their allies in the rival camp.
For long, Samastipur was the heartland of socialist politics. It was after all the home of Karpuri Thakur, the two-time chief minister and torchbearer of socialism in Bihar. He is still fondly remembered, for his life of simplicity and sacrifice, as Jan Nayak, or the people's leader.
Samastipur is home to 42 lakh people, including over 26 lakh voters. The district has five towns and 1,250 villages; 10 assembly seats and two Lok Sabha constituencies.
Losing ground
The district was almost always represented by socialist leaders, until the BJP breached it in 2010. The party won Mohiuddin Nagar and Rosera seats, due in no small way to the help of ally JD(U), one of the inheritors of Karpuri's legacy.
Though the breach was partly plugged when the RJD won Mohiuddin Nagar in a 2014 bypoll, it left Samastipur vulnerable to the BJP. The party is well aware of this and has gone in all guns blazing.
No less than Narendra Modi himself went to address a rally in Samastipur town on 8 October.
He seems to have made an impact, too. "His rally has pushed the NDA ahead. Lalu Prasad's statement on beef has also damaged the other side. These things have create an atmosphere in favour of the NDA," says a senior local journalist. "We don't know what will happen in the state but in this district, the BJP is on a high."
Thanks to Karpuri Thakur, Samastipur was a socialist citadel until the BJP breached it in 2010
He predicts the BJP will win at least Samastipur, Mohiuddin Nagar and Morwa. Its allies, many of them legatees of socialism, could also bring in a few seats.
Ram Vilas Paswan, for one, has strong influence in Samastipur, which is next door to his stronghold of Hajipur. The LJP chief's nephew Prince Paswan is contesting from Kalyanpur here.
How did this come about?
Losing touch
Political observes and residents offer several reasons. They complain that the claimants to Karpuri Thakur's legacy have lost touch with the ground. They have become stereotypes of a politician, with their clothes, speeches, SUVs, coteries and convoys, and wasted their credibility in the process.
The residents remember when politicians would come and distribute badges, flags, caps, sweets. Now, they barely even interact with the voters, save for speeches. The leaders are only accessible through newspapers, TV channels and the social media.
"There was a time when politicians would come and interact with us. They, in fact, were like us, in their ideas, their lifestyles," says RP Singh, a retired teacher. "Today, they are all VIPs."
As Singh narrates his experience with leaders of the old, the news comes, as if on cue, that Ram Vilas Paswan's helicopter could not land for a public meeting here. His supporters who had been waiting for hours had to go dejected.
The socialists have also suffered from desertion from their ranks, a result perhaps of the weakening hold of the ideology.
Renu Kumari Kushwaha, JD(U) legislator from Samastipur, was a prominent minister in Nitish Kumar's cabinet. But the philosophy teacher left for the BJP and is contesting the election for it from the same seat.
Politicians were like us, in their ideas, lifestyles. Today, they are all VIPs, says retired teacher
It's a big setback for Nitish, believes Santosh Kumar, a local businessman. He says the socialists are conceding ground because "they have lost the distinction of being the people who wanted to change the politics and governance". "Now all are same."
Another factor weighing against the ruling alliance is economic and social development. Though the Nitish government has done some good work - the highway to Patna, for instance, is a lifeline for the district - it hasn't been enough.
"The state now has more schools, but the level of education has deteriorated," says Singh. "Students have to go to other towns for higher education. Public schools and private colleges are getting more more admissions."
Casting doubt
Then, there is the caste equation. The EBCs constitutes a significant population of Samastipur. They have traditionally voted for the socialists, but many are having second thoughts this time.
It takes a few minutes of prodding for Sushila Sahni, an EBC voter, to reveal her choice: Nitish, maybe. The chief minister has certainly performed, she says. "Ab light aati hai, aur road achchi hai (We have electricity and the roads are better)."
But her family is still undecided. "Lekin sunte hein ki Modi ka zor hai. Hum to Nitish ko denge, lekin jo jitega, uske saath jana chahiye. Vote kharab nahi karenge."
Essentially, what Sahni is saying is this: if we feel Modi has an upper hand, why vote for the losing side?