RSS's Muslim wing to approach Modi to formulate law after triple talaq ban
Anurag Dey
| Updated on: 24 August 2017, 21:56 IST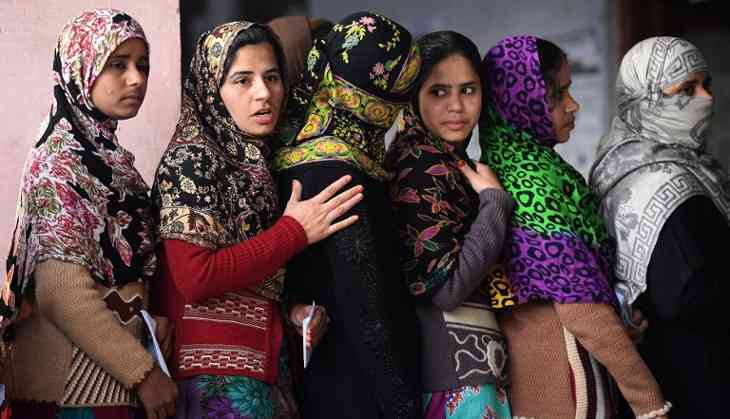 The Rashtriya Swayamsevak Sangh's (RSS) Muslim wing has approached Prime Minister Narendra Modi, seeking a law with adequate penal provisions for imposing the Supreme Court's ban on instant triple talaq.
The Muslim Rashtriya Manch (MRM) said the absence of a law might lead to misinterpretation of the Supreme Court's verdict, resulting in the practice being continued illegally.
"Triple talaq has been used as a deadly weapon to threaten and intimidate women, and has destroyed lives of women across the country. Now that the Supreme Court has come to the rescue, it is of utmost importance that the government follows it up with an express law," MRM women's wing convener Shahnaz Afzal said.
"Enacting a law banning and penalising triple talaq will ensure there is no misinterpretation of the court's verdict, and empower women to seek legal recourse," she said.
The government's stand
The apex court, in its 22 August verdict, said the Centre should consider appropriate legislation, and asked "different political parties to keep their individual political gains apart, while considering the necessary measures requiring legislation".
While the Modi government has hailed the verdict, it may not go for a new law on banning triple talaq.
"The government will consider the issue in a structured manner," Union Law Minister Ravi Shankar Prasad had said on the matter post the verdict.
But the RSS, which has been endeavouring for a Uniform Civil Code, says a new law is imperative.
Besides writing to Modi, MRM members have also sought an appointment with the Prime Minister to discuss the proposal for the new law.
Marriage registration
The MRM also wants registration of Muslim marriages to be made mandatory, to ensure effective implementation of the ban.
"To escape legal liability, a man may resort to abandoning his wife instead of divorcing, or he may even deny the marriage. Such a possibility can be ruled out through registration of marriages," said Afzal.
The Law Commission of India had recommended in July that the government should make marriage registration compulsory within 30 days of the wedding ceremony, irrespective of religion.
While a host of states and Union Territories have laws requiring registration of marriage, the panel said having a Central law would enable better implementation of civil as well as criminal matrimonial laws.
Other provisions sought
Among other provisions sought by the MRM are adequate penal provisions against instant triple talaq, and government aid for rehabilitation of divorced women and their children.
"Among the most important things that should be included in the new law are detailed penal provisions, including jail term for practicing any kind of instant triple talaq. Instant triple talaq is an offence and should be made punishable with substantive imprisonment to create deterrence," said Mufti Wajahat Qasmi of the MRM.
The MRM is consulting legal experts to chalk out the framework for the new law, and is expected to meet Modi later in the month.