Rafale deal row: Congress leaders meet Central Vigilance Commissioner submits memorandum; demands CVC to register case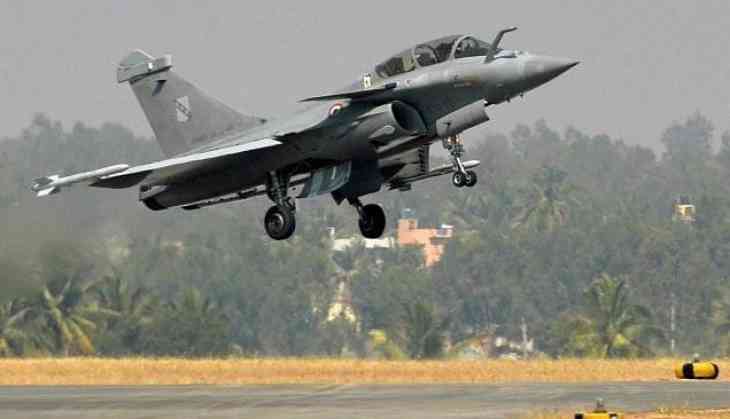 After meeting the Comptroller and Auditor General (CAG), a delegation of senior Congress leaders on Monday met the Central Vigilance Commissioner (CVC) and demanded a probe into the alleged corruption in Rafale deal. They also demanded the registration of a case into the matter.
Meeting K V Chowdary of CVC, the delegation of Congress leaders submitted a memorandum to him, demanding that the government must provide "full information of the deal, its contours, nature of the contract, the price of the aircraft" to the vigilance body.
"The deliberate enrichment of a private entity, 'Reliance Defence', at the cost of HAL, by award of a Rs 30,000 Cr 'Offset Contract', as also Rs 1,00,000 Cr 'Life Cycle Contract' without any tender and without following any mandatory requirement of the 'Defence Procurement Procedure' itself tells a story of stark 'Crony Capitalism' that needs to be investigated," reads the memorandum.
The memorandum further said "The denial of 'Make in India' as also 'Transfer of Technology' to the PSU, HAL is intriguing and reeks of a concerted conspiracy".
Prime Minister Narendra Modi announced a new deal with France after scrapping the deal done by the UPA government. According to the new deal, India would be getting 36 Rafale aircraft instead of the 126 planes planned earlier and the aircraft will not be built by state-owned Hindustan Aeronautics Limited.
The Congress leader in the memorandum further said "The nearly 300% cost increase in the price of Rafale aircraft smacks of not only causing loss to the public exchequer in a malicious manner, but the acts of such omission and commission need to be investigated thoroughly".
The delegation is comprised of Congress leaders Ghulam Nabi Azad, Ahmed Patel, Anand Sharma, Kapil Sibal, Randeep Singh Surjewala, Jairam Ramesh, Abhishek Manu Singhvi, Manish Tewari, Vivek Tankha, Pramod Tiwari and Pranav Jha.
Also read: Jammu and Kashmir: Governor Satya Pal Malik says 'Brutal killing of BSF jawan violates Geneva Convention and leaves no space for talks'