Puri Jagannath Temple sevayat wants Mamata barred for endorsing beef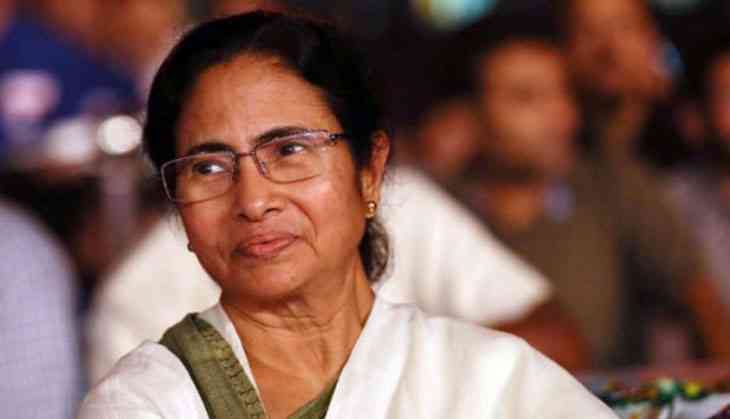 West Bengal Chief Minister Mamata Banerjee's planned visit to the Jagannath Temple in Puri, Odisha, on Wednesday, has stirred a hornet's nest. A 'sevayat' of the temple, Somnath Khuntia, has raised an objection to her visit, saying that since she 'endorses beef eating', she should not be allowed to enter the temple.
Banerjee on Tuesday left for Bhubaneswar, to meet ailing Trinamool Congress leader Sudip Bandyopadhyay, who was arrested by the CBI on 3 January in connection with the Rose Valley chit fund scam.
Banerjee's statement
A few months ago, Banerjee had told a local television channel that she was not in favour of telling people what to eat and what not to eat. Banerjee had said in a secular country like India, everybody had the right to choose what they wanted to eat and drink.
"If I like chicken, I can eat chicken. My Dalit friends like beef, they can eat beef. Who am I to say what to eat and what not to eat?" she had said.
A BJP job?
The Odisha Police has already detained Khuntia for questioning. Sources in the Bengal government say Khuntia is the secretary of Shri Jagannath Sevayat Sammilani, and is known to be close to the BJP.
While Trinamool Congress leaders claim the controversy may be the handiwork of the BJP and an act of political vindictiveness, BJP leaders say every temple has rules, and Banerjee cannot avoid them.
Partha Chatterjee, Bengal's parliamentary affairs minister, said: "It really is unpleasant to hear that she is not being allowed to enter the temple because she has endorsed beef eating. We are sure that the BJP is trying to create such disturbances due to political vindictiveness."
Bengal BJP president Dilip Ghosh said: "What is wrong if Mamata, as a supporter of beef eating, is not allowed to enter the temple? Even Indira Gandhi was not allowed to enter temple, as she was not a Hindu by faith."
In Didi's corner
Sources in the Trinamool Congress say Mamata has already approached her Odisha counterpart, Naveen Patnaik, to look into the matter. The Odisha government has, reportedly, promised its full cooperation in helping her worship the deity at the Jagannath Temple on Wednesday morning.
Meanwhile, Khuntia's statement has also evoked large scale criticism among the civil society, who are wondering how a sevayat can deny permission to the Chief Minister of the state because of a statement about eating beef.
Sunanda Sanyal, an eminent educationist, said: "We do not support such statements made by the sevayat. The Odisha government should take action against him."