Punjab polls: once the odds-on favourite, AAP is now beset with problems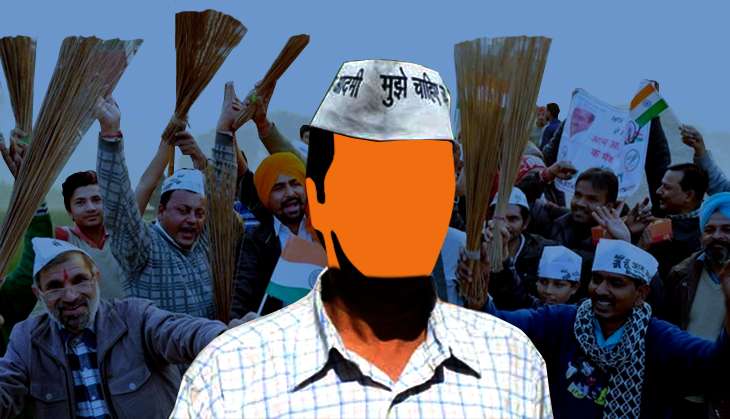 Having made a promising start in Punjab, AAP now stands at a crossroads. Although it has managed to make inroads into all sections of the electorate, the party is beset with problems ahead of the assembly election early next year. While some analysts call this a "problem of plenty", others describe it as a "burden of overconfidence".
Then, there are local dynamics in play. AAP insiders point out that they have to contend with the issue of a "leading face" not only at the state level, but at the constituency level as well. It has yet to identify potential candidates in most constituencies even though it had claimed that it would be the first to declare its candidates.Another key problem is the growing perception that AAP has become a "dump yard" given that anybody and everybody seems to be joining it - politicians from other parties, sportsmen, retired bureaucrats and police officials, journalists.
Also read: What's making AAP click in Punjab? It's not just anger against Badals
More than anything, AAP is desperately looking for a leader to steer the ship before its rivals who are following closely behind overtake it. The party does not have a face to lead it into the polls, and its leaders continues to be evade the question of who will be its chief ministerial candidate.
Senior AAP leaders have been giving assurances that the chief ministerial candidate would be a Punjabi, but it hasn't put the speculations to rest. For one, even if the CM candidate is a Punjabi - and not Delhi Chief Minister Arvind Kejriwal as was earlier believed - would he or she be a Sikh or not?
This question is pertinent given that Punjab has a Sikh majority.
Collecting deadwood?
Reacting to Congressmen Sukhpal Singh Khaira, CD Kambhoj and Aman Arora joining AAP, Punjab Congress president Amarinder Singh remarked: "The way our rejected leaders are being received in AAP, it is becoming a junkyard for the deadwood of the Congress."
Senior AAP leader Sanjay Singh retorted: "Yes, it's the junkyard of honest and efficient deadwood of the Congress that has been sidelined."
The war of words aside, the question is how many such people can AAP accommodate? Will it be able to offer all of them tickets or government positions in the event of a victory?
"Anyone joining our party is told clearly that it must be a selfless move for a cause. Nobody joins with an assurance he or she will get a ticket," says senior AAP leader HS Shergill. But it's hard to imagine careerist politicians jumping parties purely out of "devotion to the cause".
In April, when this mass induction began to be talked about, AAP formed a "central committee" to decide on letting people in. Sanjay Singh claimed it has streamlined the induction process.
The party also has in place an election campaign committee to pick candidates. Booth-level volunteers in each constituency will suggest candidates to the panel, which will shortlist five names for the party's political affairs committee to select from.
"No tainted person facing corruption charges or having a criminal record will be given a ticket," Shergill told Catch. "If some such person manages to get a ticket, it will be withdrawn, even at the eleventh hour, if the charges against him are substantiated."
Losing steam?
Political observers point out another key concern for AAP: its poll campaign seems to have peaked early. The innovative grassroots campaigns launched a year or so ago appear to be losing steam. Instead, the party has adopted the campaign style of its rivals, the Congress and the Akali Dal, which revolves around launching personal attacks.
The campaign on social media, considered to be AAP's forte, has petered out as well, just as its rivals are warming up to the medium. The AAP leadership, however, dismisses such concerns. "Hitting a peak in campaign is something very subjective. The people are yet to see what we have to offer," says an AAP functionary.
Also read: Sweep Stakes: AAP emerges as a serious contender in Punjab assembly polls
Then, the party has the handicap of not having any presence in the assembly. This meant that the party watched from the sidelines as crucial issues such as the sharing of river waters with neighbouring states and construction of Satluj Yamuna Link canal were discussed during the recent budget session.
Prof Manjit Singh, who left AAP for Swaraj Abhiyan, says, "The issue is the type of politics they are practicing. It's a party where leaders are not allowed to flourish. This happened in case of Prashant Bhushan and Yogendra Yadav. Their strategy is to generate euphoria around Kejriwal. The other leaders do not matter and nobody gives a damn even if they revolt."
"Their politics is of sycophancy and uncertainty. It's a politics that follows the corporate model in the real sense, where things are decided in backdoor meetings, and the focus is on managing things, budgets, costs and dividends besides marketing and advertisement. This explains why a budget of Rs 526 crore was spent by the party on advertising in Delhi."
AAP also needs to set its house in order. Having suspended two of its four MPs from the state - Dharamvira Gandhi and Harinder Singh Khalsa - the party leadership has a lot to answer to the common people. The suspended MPs continue to talk about "outsiders" being imposed on Punjab and their party losing its ideals. AAP insiders claim the party has all but given up on the two MPs.
Shergill, however, believes AAP faces a different challenge. "From mudslinging to using money and muscle power, they can go down to anything," he says, referring to the party's rivals.
This may prove to be the biggest flaw in AAP's strategy: focusing on countering the "dirty tricks" of rivals rather than on its own strengths.
Also read: Heads up: Is Arvind Kejriwal primed to be the next CM of Punjab?