Prashant Kishore doesn't think Gogoi should lead Cong in Assam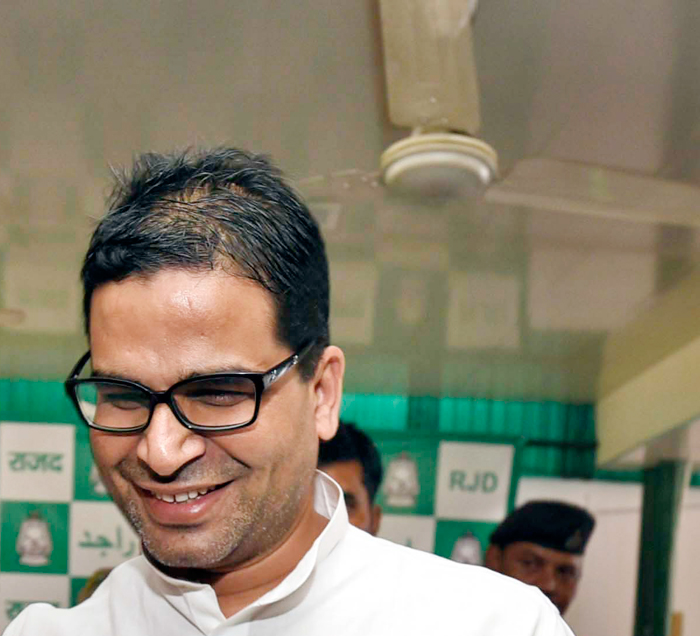 Walk back
Prashant Kishore won\'t manage Cong campaign in Assam
He declined after visiting the state and assessing the situation
More in the story
What was Kishore\'s assessment?
As the Assembly elections knock on Assam's doors, there is something upsetting for the Congress: Prashant Kishore will not plan and execution the party's campaign.
Kishore, the campaign manager who helped Narendra Modi in the general elections and Nitish Kumar in last year's Bihar Assembly elections, is known for excellent planning and managerial skills for the political campaign. Post-Bihar election, he has emerged as a campaign guru.
After the Bihar polls, Kishore was to help the Congress in Assam. Reportedly, some Janata Dal (United) leaders helped organise meetings for such an arrangement. Kishore visited Assam for a couple of days to understand and give his assesment about the election.
"KC Tyagi of JD (U) was facilitating talk between the two sides. There were some meetings in Delhi and then in Assam. But the two sides didn't find it workable," an insider said.
"As of now, we are not working on any state election," Kishore's office told Catch.
Why did it not work?
After the big success of the Grand Alliance of JD (U), Rasjtriya Janata Dal and Congress, there were efforts to take Kishore on board to taste victory in more states. Friends in JD (U) were helping the Congress to work out a possible arrangement.
Both of Kishore's successful campaigns were focussed on individuals. But according to his assessment, an individual-centric campaign was not a good idea for Congress in Assam after 15 years in power.
After 15 years in office, Tarun Gogoi thinks that he should remain the chief minister of Assam. According to Kishore, that's not a fool-proof idea.
Kishore thinks Gogoi shouldn't lead Cong after 15 years in power
He suggested an alliance with regional parties, instead of an individual-centric campaign. But Gogoi did not agree to that.
Unlike Kishore, Gogoi thinks that a post-poll tie-up was better than to create an alliance. The party was planning to have a backroom arrangement with those who would bring in the numbers instead of depending on each other's vote bank.
For Kishore, it was not an easy task to achieve. He was conscious about his own report card and not ready to be the captain of a ship that may sink. He did not want to give up on his 100% success rate.
Kishore was not ready to be the captain of a ship that may sink
Political pundits are not interpreting this as a good sign for the Congress. "Prashant is not working for them. This is a clear indication that the Congress is not a winning horse in Assam this time. His leaving the fort is a strong sign for defeat," said a BJP leader who closely observes developments in the state.
More leaders from other states are approaching Prashant. Meanwhile, the Congress has to fall back on old tricks to retain power in Assam after 15 years at the helm.