Paswan's clear message to Modi: BJP has all but lost the Dalit vote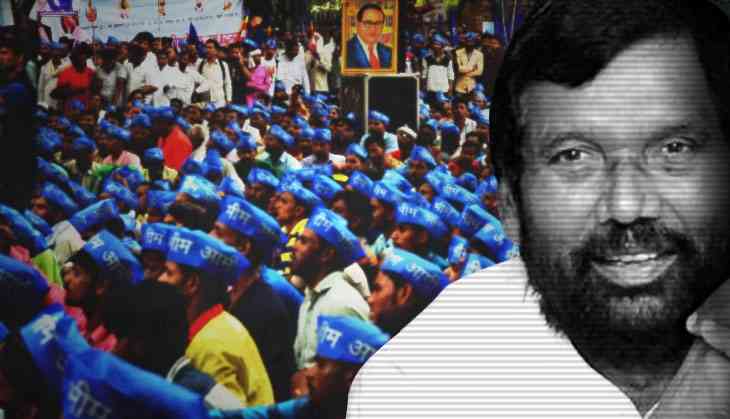 The wind vane of Indian politics has spoken. Less than a month after advising BJP leaders to be "more tactful and avoid blunders", Union Minister Ram Vilas Paswan has now cautioned that Dalit anger could erupt like a volcano.
The Lok Janshakti Party chief, currently serving his ninth term as MP and seventh stint as Union Minister, is among the country's most well-known Dalit leaders. Against the background of ongoing protests by Dalits, Paswan has admitted in an interview that the BJP has a perception problem among Dalits.
Not just that, he has warned that Dalit anger will erupt like a volcano if it is suppressed. "There is lava inside — when it comes out slowly, the volcano doesn't erupt; but if you suppress it, then it becomes an active volcano," Paswan said, in his sharpest comments on the condition of Dalits under the Narendra Modi-government so far.
It must be noted that Paswan had studiously avoided any critical analysis of the Modi government throughout the last four years. It appears that rising anger and aggression among Dalits across the country has finally forced him to come out of his comfort zone and challenge his own government, led by the BJP.
Various Dalit organisations had called for a nationwide shutdown on 2 April, in protest against the government's failure to file a review petition in the Supreme Court. The agitators wanted the government to oppose the apex court's alleged dilution of the Scheduled Castes and the Scheduled Tribes (Prevention of Atrocities) Act, 1989.
The shutdown was largely successful in many parts of the country and left the government visibly shaken. Several Dalit MPs of the BJP have spoken out against the plight of Dalits across the country and have warned of agitations if their concerns were not immediately addressed.
Modi and other BJP leaders, while blaming Opposition parties for the agitation, appear to have felt the heat. The PM has instructed BJP MPs to spend at least two nights in Dalit-dominated villages in a bid to "restore" the faith of the community in their party.
Paswan's statement at such a time has come as a veiled indicator of a concern among NDA parties that the Dalit vote might indeed be shifting away from the BJP and, by extension, the NDA. For BJP, Paswan has suggested the way out of this mess but his prescription is nothing short of reaching for the moon.
The steps outlined by him include creating model villages for Dalits, reservations in the private sector, reservations in promotion, land to landless Dalits and creating an all-India service for better representation of Dalits in the judiciary (https://www.hindustantimes.com/india-news/govt-image-among-dalits-needs-to-change-ram-vilas-paswan/story-8SoPRG1gXxnWW4lbyghGKK.html).
All of these are hotly-contested propositions and have been put on the back-burner by successive dispensations for past several years. The Modi government too is yet to signal any movement towards these steps. So, Paswan's warning, in a nutshell, is that the BJP has all but lost the Dalit vote.
However, Paswan's assessment of the scenario presently unfolding in the country has deeper portents. Frustrated by decades of exploitation and violence at the hands of upper-castes, Dalits appear to be increasing refusing to cow down anymore. They are not only asserting their rights, but are also agitating, forming armies and organising shutdowns.
They seem to be indicating that they have had enough of tokenism and now they want real steps that will lead to a change in their fortunes. Through his lava metaphor, Paswan is warning of a larger social crisis and not merely an electoral one. If BJP chooses to ignore him now, the party will do so at its own peril.