Party spoiler: why #BiharResult has cracked open BJP's #MissionUP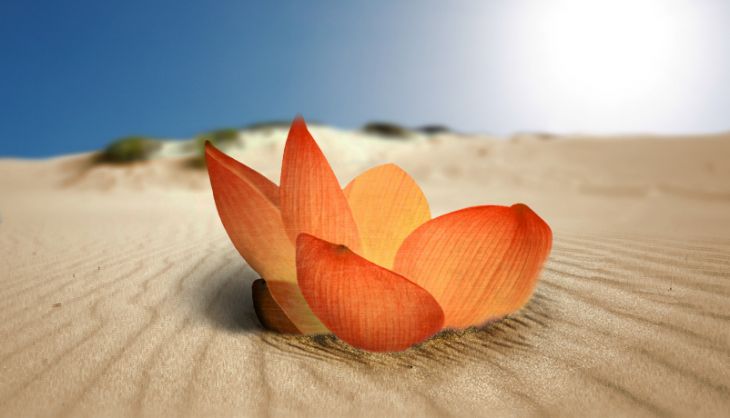 The defeat in Bihar has shaken the BJP's hopes of winning Uttar Pradesh in 2017. Rightly so.
The party needs to address a long list of problems if it's to stand a winning chance. And it can't afford not to win.
Also read - Counterview: is #BiharResult a blessing in disguise for BJP?
For victory in India's most populous state is not merely a matter of prestige for the party, it's vital if Modi has to play a longer innings in the country's politics.
What ails the BJP in UP?
The party has been in steady decline in Atal Bihari Vajpayee's 'karmabhoomi', reduced from 221 assembly seats in 1991 to 40 in 2012.
It doesn't have a leader that can reverse the trend. Attempts to project Varun Gandhi against Akhilesh Yadav failed miserably during the last election.
Moderates like Rajnath Singh, Kalraj Mishra, Menaka Gandhi have all tried to be the party's undisputed face in the state, but failed. In part because they have been more concerned about their clans than the party.
Projecting hardliners like Yogi Adityanath, Uma Bharti, Vinay Katiyar and, of late, Mahesh Sharma is a double-edged sword. This strategy could polarise voters against the BJP.
The party has failed to corner the Akhilesh Yadav regime on any major issue so far. It has raised deteriorating law and order, but that it is a plank on which Mayawati already has an advantage.
Many leaders, both local and central, complain that the party's leadership still doesn't have a road map for UP.
The party's state unit is riven with factionalism, as the recent panchayat polls clearly demonstrated. The party's workers clashed violently with each other at several places. And allegations that tickets were sold for money were commonplace.
BJP's strength in the UP assembly has steadily declined since 1991, from 221 seats to 40 in 2012
What can the party do?
Political analysts say the BJP must get over the hangover of the 2014 victory, and stop using the same campaign strategy in state after state.
It must understand the local dynamics of UP. Indeed, in a state where identity politics is as crucial as in Bihar, questions are being asked whether Amit Shah's strategy of communal polarisation will work again in UP, like it did in the Lok Sabha polls.
Modi can't win every state for the BJP. So, the party needs to draft a strategy to counter the popularity of Akhilesh Yadav and Mayawati that doesn't have Modi at its centre.
The BJP must promote a local leader who can match the stature of Mayawati, Akhilesh and Mulayam Singh Yadav. As previous experiences have shown, thrusting an outsider on the party's state unit would be disastrous.
The Bihar election has shown that the BJP can't wish away Muslim voters in a big state. It needs to woo the Muslims in UP. For starters, it could rein in its foul-mouthed leaders spewing communal hatred.
What is it doing?
"Abki baar, 70 paar" seems to be the new slogan of the BJP's state unit. The call for the old guard's return is only going to grow in the wake of the Bihar loss.
Most veteran BJP leaders from UP were sidelined, along with the party's founding members LK Advani and Murli Manohar Joshi, after the ascension of Modi and Amit Shah.
They included seven-term MLA from Varanasi Shyam Dev Chaudhary. The discontent over the treatment meted out to him was visible during the panchayat polls. The BJP suffered heavy loses in Varanasi. In fact, it didn't win even in the village adopted by Modi himself.
Another such leader is Lalji Tandon, a confidant of Atal Bihari Vajpayee who served in multiple cabinets both at the Centre and in UP. He has a strong mass base in Lucknow. Yet, he was denied a ticket in the general election.
Similarly, Modi and Shah's BJP buried the political ambitions of Kalyan Singh and Kesarinath Tripathi by making them governors. Kalyan was a mascot of the Babri Masjid demolition movement and the party's most prominent backward caste face. Tripathi, a former assembly speaker, has considerable following among the upper castes.
Now, smarting from the Bihar setback, the party's leadership may rope many of them to make its "Mission UP" successful, sources say.
Up against emboldened rivals
Initiating corrective measures has become all the more urgent as the Bihar result has emboldened the BJP's rivals in UP.
"The BJP lost Bihar because of its communal character. Its leaders should forget UP now," says senior BSP leader Swami Prasad Maurya. "People of Bihar have taught the BJP a lesson and now it is UP's turn. The party can expect the same result here as well."
SP chief Mulayam Singh Yadav had predicted a Modi wave in Bihar, but the BJP's defeat has given reason to his party's leaders to feel upbeat.
"The victory of the Grand Alliance is a befitting reply to the fascist and communal forces. We will double our preparations for the 2017 election now. I am confident that SP will win with a full majority again," says SP leader Shivpal Yadav.
And the Grand Alliance itself is chalking out plans to make inroads into UP. Lalu has already announced that he will fight the BJP in other states as well.
"We will try to be a significant force in UP in 2017. We are open to new alliances for this purpose. We will, at least, try to be a decisive force, if not form our own government. The BJP is going to fare even worse in UP," claims JD(U) state president Suresh Nirmal.
Will the BJP set its own house in order before it's too late?
READ MORE - Is the Modi wave over? The numbers seem to say so