Opposition parties wary of talking about UCC as elections near
Catch Team
| First published: 20 October 2016, 14:42 IST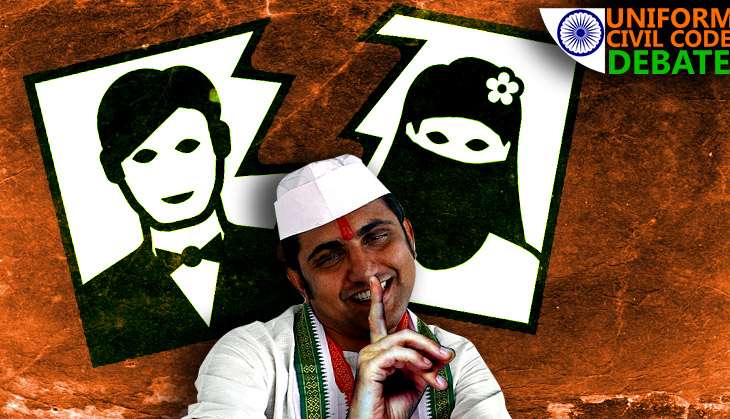 Ever since the Supreme Court sought a scrutiny of the practice of triple talaq, nikah halala and polygamy, Opposition parties, barring a few, have maintained an eerie silence over the contentious issue for purely political reasons.
The Congress, the principal Opposition party, has refrained from making any comments calling the matter sub judice.
A calculated silence
Faced with crucial assembly polls early next year, especially in Uttar Pradesh, the Congress has taken a conscious stand to not irk either the majority or the minority community by taking a stand.
Also read - What exactly is the Uniform Civil Code in India? Here's your guide
When asked to specify the party line, party spokesperson Manish Tewari said that there is a petitioner, respondent and a judge, and that the matter is sub judice. The party's spokespersons have refrained as well from making any comments on the issue and have consistently played the sub judice card to evade any controversy.
Earlier, Congress spokesperson Shobha Oza claimed that the party stood for women empowerment but the "tricky matter" of triple talaq should be left to Supreme Court.
On 16 October, when former member of Parliament Obaidullah Khan Azmi, who recently joined the Congress, tried putting his views forward on triple talaq, he was interrupted by Ghulam Nabi Azad who claimed that the matter was with SC and there should be no discussion on it.
"If the government tries to misuse it or make any wrong move on the issue then I will fight against it. I will oppose it in my individual capacity," said Azmi, before being interrupted by Azad. An office bearer of the All India Muslim Personal Law Board (AIMPLB), Azmi shot to prominence for his public speeches against the Supreme Court judgement in the Shah Bano case.
Political repercussions
It seems that the political fall out of the Shah Bano case is playing on the minds of the Congress leadership, making it hard for the party to take a stand on the triple talaq issue. In 1985, Shah Bano filed a criminal suit in the Supreme Court against her husband for not paying her the maintenance amount after he ended the 43-year-old marriage. The apex court then directed the husband to pay the maintenance amount, which angered the minority community.
The Rajiv Gandhi government then invalidated the SC decision and passed the Muslim Women (Protection of Rights on Divorce) Act, 1986, which was widely perceived as a move to appease the minority community. However, the move backfired and Congress was reduced to 197 seats in 1989 Lok Sabha elections, as compared to 404 in 1984.
Gender justice