Note ban stalls Parliament: These are the Bills stuck in the queue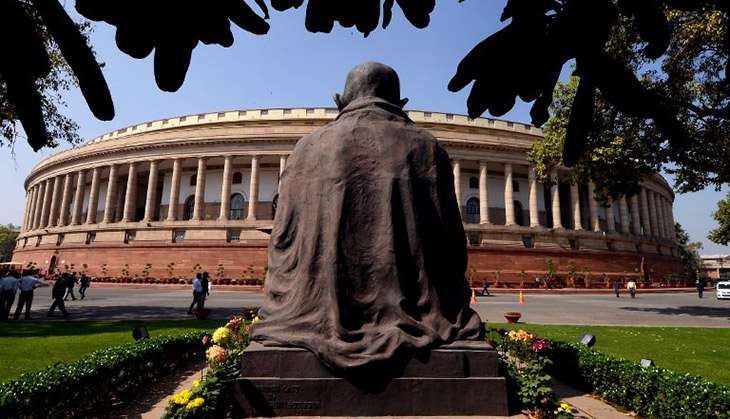 There are two usual ways of seeing the ongoing disruption in Parliament.
One is to understand the blockade of all work in Parliament being part of a usual cycle. The principal opposition - the Congress - is doing what was done to it, when it was in power, by the principal opposition party - the BJP.
It is to moan about how these unending cycles of giving-and-receiving only set the common Indian back, not political parties.
The other way is to look at, instead of the past, the present and the future and how it is affected by the current impasse.
Also read - Note ban: Why is PM Modi afraid of facing Parliament?
Almost half of the winter session is over while some very important legislations are at stake.
Bills categorised as "high priority" in the legislative business agenda - The Central Goods and Services Tax Bill, Integrated Goods and Services Tax Bill and Goods and Services Tax (Compensation for Loss of Revenue) Bill have not even come up for discussion yet. And there are already differing views between various parties on these bills.
But there are some other very important bills which are unlikely to come up even for discussion.
Some of them are:
1. Medical Termination of Pregnancy (MTP) (Amendment) Bill
The bill gives an extension of the legal limit for abortion from the present 20 weeks to 24 weeks. This bill is a result of a debate in the country over teen rape and the restricted right to pregnancy and of giving women greater rights on the issue of abortion.
2. Surrogacy (Regulation) Bill 2016
The Bill, if passed, will ban commercial surrogacy with the aim of protecting women from exploitation and ensure the rights of the child born through surrogacy. There will be a complete ban on commercial surrogacy if this bill is passed, but 'altruistic surrogacy' will be permitted for needy infertile couples.
3. Citizenship (Amendment) Bill, 2016