Note-ban & Jan Dhan accounts: Govt takes U-turn on large deposits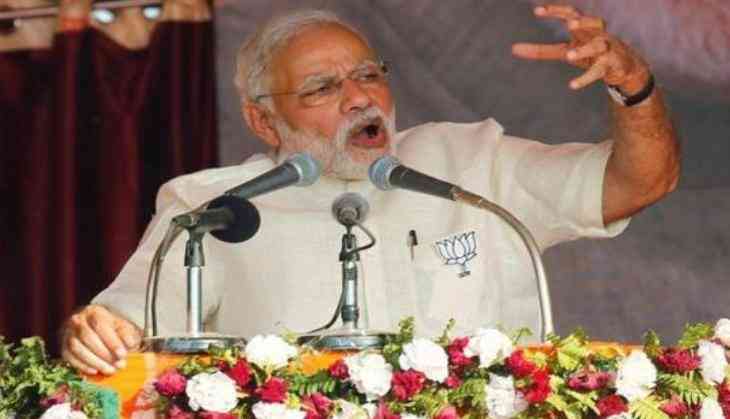 As more and more data on demonetisation comes out, facts are increasingly turning several assumptions on their head. About a month after announcing the mega note-ban, Prime Minister Narendra Modi had said at a rally in Uttar Pradesh's Moradabad that rich people had forced poor account holders of Jan Dhan accounts to deposit large amounts of cash.
The Union government has now accepted in the Parliament that while money was indeed deposited in these accounts during the demonetisation period, there is no evidence to suggest that these deposits were fraudulent.
The Finance Ministry has submitted in a written reply to a question asked in the Lok Sabha that during the period of demonetisation, nearly Rs. 42,187 crore was deposited in cash in Jan Dhan accounts between November 8 and December 30, 2016. However, the ministry has added that it cannot be stated whether these deposits were fraudulent or not. All that the ministry has been able to do is provide "relevant information...to the law enforcement agencies concerned".
It is worthwhile to recall that CBDT was also convinced that Jan Dhan accounts had indeed been misused to hide unaccounted income. The department had issued official communication urging account holders "not to consent to misuse their A/cs which would expose them to dangers of being held responsible for tax evasion". "Detected undisclosed income", CBDT added, "will be brought to tax as per IT Act,1961, apart from other actions depending upon outcome of investigations".
An entire publicity campaign was also devised only on this particular theme, wherein public service messages were released in media.
But it looks like that entire exercise has been brought to note, with the Finance Ministry being unsure about the nature of that money in the Jan Dhan accounts.
This U-turn is a key admission from the government and should be looked at in continuation with the government ducking most such questions on demonetisation. Data on how much money came to the banks, how much of it was black, how much of it comprised of fake currency etc is yet to be released. Several RTI appeals filed on these questions have been stone-walled. There is still no clarity on when was the policy first planned, who all were privy to the final decision and whether it was a lawful step.
There was a swift shift in the narrative about the very objectives of the move. It is still not clear which of them does the government officially endorse. The new data on Jan Dhan accounts adds to this narrative that essentially exposes the government's emphatic assertion that note-ban was a well-planned move. Politically, it may have given the BJP rich dividends in Assembly elections but several changes in the narrative only point out that the note-ban story is far from over.