Mumbai director, J&K neta, Bengal poet among many booked for criticising Yogi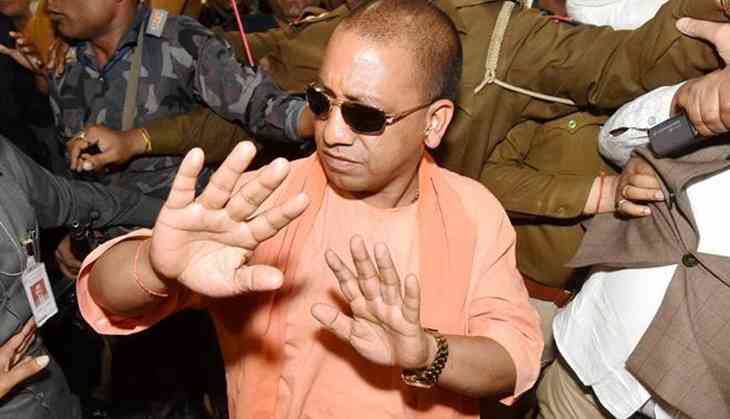 It has been a little over a week since Yogi Adityanath took over as the Chief Minister of Uttar Pradesh and at least seven people have been targetted for criticising him. It began with Bollywood director Shirish Kunder, who is known for his witty remarks on Twitter.
After he allegedly made derogatory remarks against Adityanath – apparently he had called him a"goon" on Twitter – an FIR was filed against him at Lucknow's Hazratganj police station. Kunder later offered an unconditional apology.
The latest to be charged with defamation is Congress leader from Jammu and Kashmir, Salman Nizami.
Supreme Court lawyer Abhishek Atrey has sent a defamation notice to Nizami for a couple of tweets he posted last week.
Nizami had written on Twitter: "Those celebrating #YogiAdityanath should remember that this country is great only because of its diversity, not coz of these bigots. Nizami on tweeted on 19 March "Zakir Naik z being hounded despite no evidence agnst him. Yogi Aditynath hs cases of murdr, riots registrd agnst him. He z made the CM of UP!.
Another contentious tweet by Nizami is when he says, "The man who called for the raping of dead Muslim women is UP's new CM".
This is in reference to a function in which Adityanath's supporters can be heard shouting that Muslim women should be taken out of their graves and raped. Adityanath, however, did not make these remarks.
Nizami has refused to retract his tweets. "I am not scared and I stand by my words will reply to the notice through my lawyer. You cannot force someone to sing songs of your choice. I firmly believe that Yogi Adityanath doesn't deserve to occupy the CM's position".
"Had he been face of BJP in UP, the party would have got a drubbing," he stressed.
"I am not scared...Let them do whatever they want. The Constitution has given me the right to speak against individuals who propagate hatred and communalism," Nizami told Catch.
Nizami also claimed that he had been receiving threats on Twitter.
In democracy evry1 is entitled to opinion.I cn drag u to a court of law fr thz threat,bt won't. Evn nutcases cn speak! #IstandWdSalmanNizami pic.twitter.com/lazAZkfkPp

— Salman Nizami (@SalmanNizami_) March 26, 2017
Several people tweeted in support of Nizami and the hashtag #IstandWithSalmanNizami trended all through Sunday.
Here are some of the other cases in which people were targetted for criticising Yogi Adityanath.
'Objectionable' poem
A complaint was filed against Bengali poet Srijato Bandhyopadhyay who uploaded a poem on Facebook on 19 March, which is apparently critical of Adityanath. The complainant Anab Sarkar has alleged that the poem hurts Hindu sentiments.
The contentious line is, "As long as women are raped by digging up their graves, condoms should be worn on trishuls". The poem was subsequently removed by Facebook.
'Objectionable' pictures
According to reports, there have been as many as four cases of people being booked for posting pictures of Adityanath that his supporters deemed "objectionable". These cases have taken place in Ghazipur and Noida in Uttar Pradesh, Bengaluru and Mumbai. In two of the cases – Ghazipur and Mumbai – vigilantes even landed up at the homes of those who had posted the pictures.