Mapping the battlefield: 10 hotspots likely to shape the Uttar Pradesh election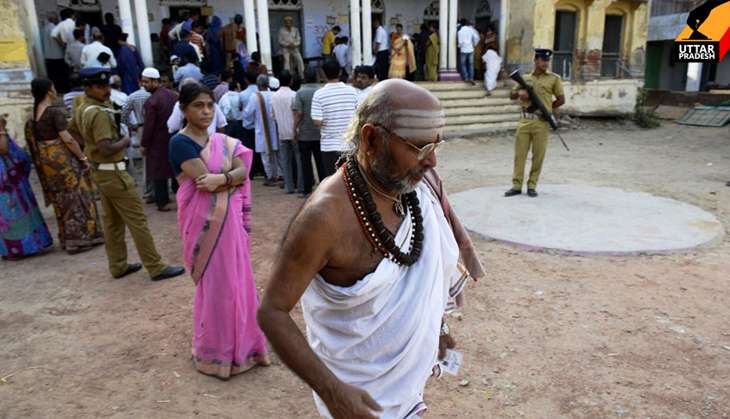 If you are a keen observer of politics, then the Election Commission of India has just announced a two-month extravaganza for you. Uttar Pradesh, Punjab, Goa, Uttarakhand and Manipur will go to elections simultaneously between 4 February and 8 March. The action has already begun since the announcement of the dates has triggered the Model of Conduct with immediate effect. While all these states will see crucial battles among various political formations, UP offers some of this year's hottest electoral contests.
The state, with 403 seats, will see polls in seven phases. These will be held from 11 February to 8 March, with the counting of votes to take place on 11 March.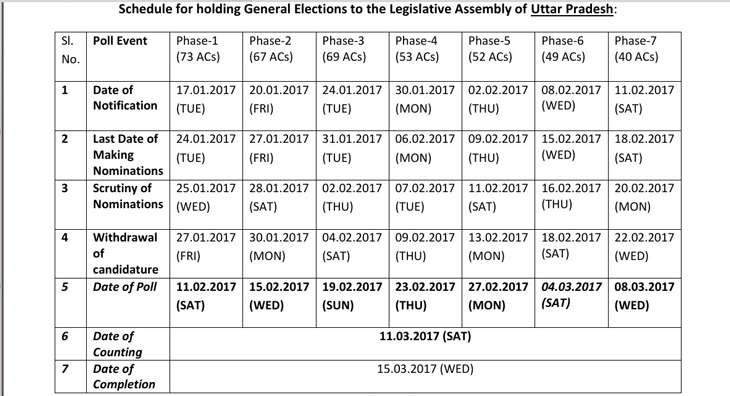 Chief Minister Akhilesh Yadav is seeking to retain power in spite of the turmoil currently roiling his Samajwadi Party. The BSP, led by four-time chief minister Mayawati, is likely his closest challenger. The BJP is the most ambitious player this time around, given its sweep of the state's Lok Sabha seats in 2014. The Congress, which has been out of power in India's largest state for nearly 27 years, would be playing for mere revival of its fortunes.
The election is planned in such a manner that it traverses the state's map linearly from west to east - the first phase covers western UP, and every subsequent phase moves across the breath of the map until the last phase concludes in the eastern part of the state.