Mamata slams BJP for disrespecting Vajpayee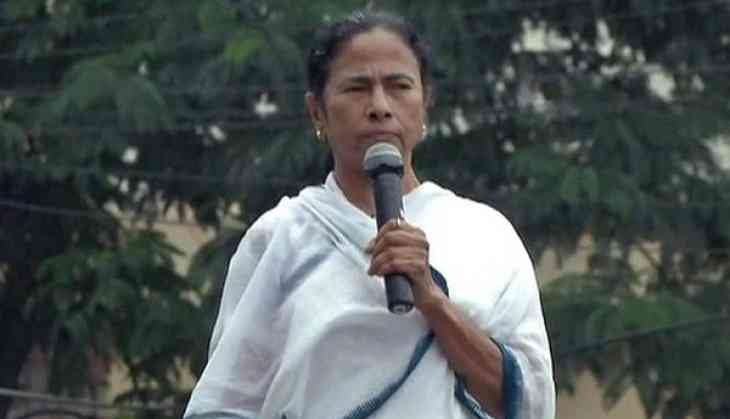 Bengal Chief Minister Mamata Banerjee Tuesday slammed the Bharatiya Janata Party. Accusing the saffron party of politicising the death of Atal Bihari Vajpayee, she said what the party was doing with the former prime minister's funeral ash was "utmost disrespect and disgrace" to him.
While the BJP has undertaken a countrywide 'Atal Asthi Kalash Yatra' with urns containing ash, the Opposition has accused it of playing with the emotion of people. The Bengal unit of the party was to hold a memorial meet for Vajpayee Wednesday, where Banerjee is an invitee along with Opposition leaders.
Addressing a rally of her party Trinamool Congress's students wing, Banerjee said: "We held Vajpayeeji in high esteem. We paid respect to him in New Delhi after his death. Now what (BJP) are doing with his ash is a severe disrespect to him. We condemn it."
Banerjee also questioned the source of foreign funds for the BJP and its ideological mentor, the Rashtriya Swayamsevak Sangh' and asked why should there be no scrutiny of the sources of such funds.
"If there is no audit for their (BJP's) money, which has been pumped into the party, why should there be an audit for ours? The BJP will use all foreign funds to purchase votes but won't take care of the people for the rest of the term," she said.
The CM also took up the issue of the National Register of Citizens recently drafted in neighbouring Assam. The Bengal BJP has already demanded such an exercise in the state. "They are saying the NRC will be done here. Let them try!" she said.
Banerjee also accused the Narendra Modi government at the Centre of central agencies to threaten Opposition leaders and disturbing the state police."
The Central Bureau of Investigation recently wrote to West Bengal Police, seeking statements of four Indian Police Service officers (one of them retired) who earlier investigated the Saradha scam.
She also blamed the BJP and the Communist Party of India (Marxist) for the killing of a Trinamool worker in Jhargram.
Banerjee also cautioned students about fake news and alleged that the BJP was funding fake news via social media, portraying Bangladesh as Bengal, using scenes from movies to depict reality etc. "They might have money, but we have brains. For anything objectionable you come across, answer back," she told the gathering.