Mamata's Trinamool caught in the middle of Bengal Waqf mud-slinging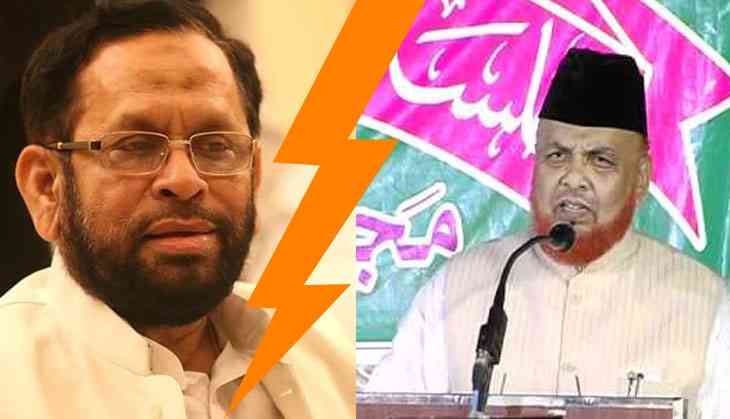 An ongoing feud between two prominent members of West Bengal Board of Waqfs – parliamentarian Sultan Ahmed and Shahi Imam of Tipu Sultan Mosque, Nurur Rahman Barkati – has put the ruling Trinamool Congress in an awkward position. Both are close to Chief Minister Mamata Banerjee.
The feud was sparked when Waqf board member Afaquzamman Khan reportedly said he would file an application under the Right to Information (RTI) Act if Barkati failed to submit details of a property listed with the board in Darjeeling.
Barkati allegedly threw a water jug at Afaquzamman - known to be close to Ahmed - during a board meeting on 23 February. This was after he accused the imam of trying to use his power to control Waqf property instead of following rules for purchasing property under the Waqf Act, 1995.
Abu Taher Khan, another board member, confirmed the incident.
Afaquzamman claimed to have found discrepancies regarding the Darjeeling property. According to him, Barkati had been asked to look into the matter, and it was only when Barkati failed to submit details that he decided to file an RTI application.
Board Chairman Abdul Ghani and other members had a harrowing time pacifying the two. The meeting was eventually cancelled.
"I was mistreated by Barkati during the meeting. He even called me an agent of the RSS earlier when I asked him to provide details of the Waqf property list," Afaquzamman said.
Previous trouble
A day before this drama Barkati reportedly called Ahmed "a thief, a dacoit and a middleman", as well as an agent of the Rashtriya Swayamsevak Sangh.
"He is a don. He is trying to tarnish the image of Didi. And you (Afaquzamman) are acting on behalf of the Don. The Muslim community will not forgive him," he reportedly said.
This isn't the first time that differences cropped up between Barkati and Ahmed. On 10 February, Barkati suggested that Ahmed be removed from the board.
While Barkati says he wishes to cleanse the board of "beimans" (traitors), Ahmed says the Imam is trying to create trouble for the community.
Barkati has previously been embroiled in controversy too. He issued a fatwa against BJP state president Dilip Ghosh, claiming he should be kicked out of the state for his "filthy" remarks against Banerjee.
Considering both Ahmed and Barkati are known to be close to the Chief Minister, the Trinamool Congress has been caught in the middle.
Mukul Roy, a senior member from the party in Parliament, was urged by Banerjee to solve the issues. He said he would hand in a report to the leadership as early as possible after speaking to both Barkati and Ahmed.
Ahmed said he has spoken to the party brass and has been assured that the "issues will be looked into."
Edited by Aleesha Matharu