#MahatmaGandhi: Partition, Godse and misconceptions
Nasiruddin
| Updated on: 14 February 2017, 5:32 IST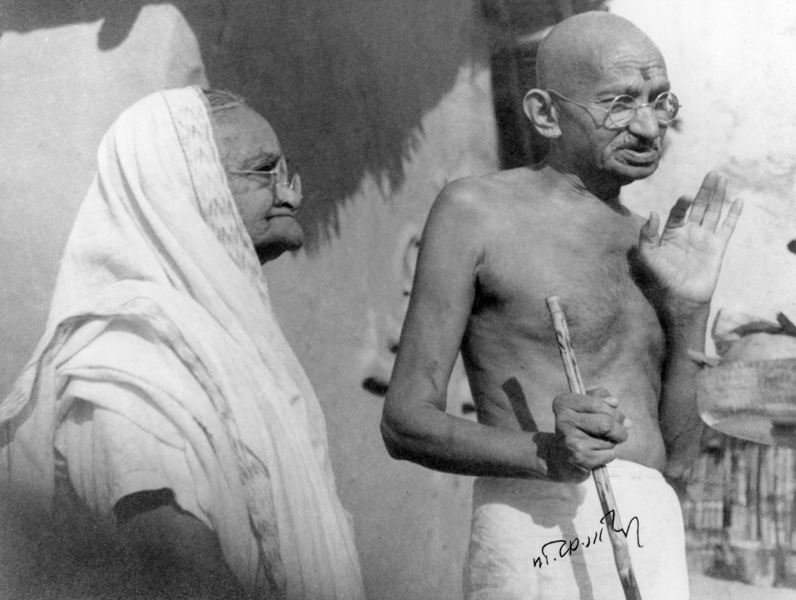 The issue
Mohandas Karamchand Gandhi\'s assassination is common knowledge
But the public perception of its reasoning has become hazy
The notion that he was responsible for dividing India has gained ground
A survey of school students revealed widespread misconception
More in the story
What do people think about Gandhi\'s role in the partition?
What the Father of the Nation actually believed?
"We have dared to venture into the path of truth that is laden with skeletons."
-Mahatma Gandhi, Noakhali, 1947
Gandhi's philosophy astounded the entire world in 20th century. The apostle of peace emerged from a third-world country enslaved for centuries. Yet, he became the leader of leaders from all over the world. His path of non-violence inspired freedom movements in many countries.
But, does India still remember the essence of Gandhi's message? The answer can be found among the next generation that holds the country's future. This article attempts to assess Gandhi's relevance for GenNext.
Also read - Kanu's Gandhi: a grandnephew's rare photos of the Mahatma
A small survey
On 30 January, 1948, Mahatma Gandhi was assassinated on the lawns of the former Birla House, Delhi. Nathuram Godse, a Hindu fanatic, fired three bullets into his chest, point blank.
Every murder has a motive and this one also must have some explanation. So, why was a man who spent his life preaching non-violence killed? And what is the need to seek an answer to this question, 68 years after the killing?
A few days ago, I had the chance to visit a school in north Bihar - a reputed private school with many brilliant students. We were asked to interact with 9th-standard students. The month being January, the month of Gandhi's martyrdom, we decided to talk about him: what do the students know or think about the Father of the Nation.
There were around 60 students in the class, aged about 15. To initiate the discussion, we wrote 'January 30' on the black board and asked them about the importance of the date. Almost all knew it was related to Gandhi.
The next question: "Who killed Gandhi?"
"Nathuram Godse," came the reply in chorus.
"Why did Godse kill Gandhi?" we carried forward the quiz. This time there was no unanimity in response. Some were personal, others replied in groups, giving a glimpse of the students' understanding of Godse. They also revealed how the society perceives Gandhi's assassin, in general.
Among the answers were:
- Gandhiji was responsible for the country's partition.
- Godse blamed Gandhi for the formation of Pakistan.
- Gandhiji wanted to stay with Muslims. He wanted to give the country's wealth to Muslims and many people did not like his ideas.
- Gandhiji cared only about Muslims.
- Gandhiji forced the Indian government to give money to Pakistan by sitting on Satyagraha.
- Gandhiji wanted to empty India's coffers for the sake of Pakistan.
- Nathuram was worried that Muslims would take over most parts of the country after independence.
- Gandhiji was ready to give safe passage between East Pakistan (now Bangladesh) and West Pakistan. This would have undermined India's strategic interests.
- Gandhiji favored a secular nation whereas Godse believed in the RSS idea of Hindu Rashtra.
- 'Power-hungry' Jinnah and Nehru conspired to kill Gandhi.
- Godse came to kill Gandhi in Muslim disguise. He wanted to incite riots in the country.
- Godse was against Gandhi's idea of Hindu-Muslim unity.
- Gandhi was killed as he was opposing riots.
- Gandhi was murdered for not agreeing to the partition.
- Gandhiji wanted reservation as he belonged to the trader Baniya caste. However, Godse, a Brahmin, could never have tolerated this. So, he killed Gandhi.
Most points were supported by more than one student. The class had students belonging to all religions.
We then proceeded to pose the same questions to 15 students from villages of three different districts of Bihar. Most were Dalit, studying in government schools, but of different age groups.
Gandhi opposed the two-nation theory till his death
Many of them knew nothing about 30 January. They had no clue about Godse. Some of the senior students had some idea about Gandhi's assassination and his killer. According to them, Gandhi was killed for supporting the partition. They all knew Gandhi preached communal harmony.
Here's some of their answers:
- Gandhiji fought for Hindu-Muslim unity.
- Muslims wanted a larger share in every national asset. Gandhiji sat on a hunger-strike to give Muslims their due.
- Gandhiji wanted to divide the country.
- Gandhiji was secular and opposed Hindu Rashtra.
- Nathuram Godse was associated with the RSS. He wanted to see India as Hindu nation.
A misconception
Many of these thoughts are contradictory. But, there was a general consensus among the students over Gandhi's secular virtues and a perceived Muslim greed. Most students also believed Gandhi favoured Muslims in the division of the country's wealth.
We wanted to know where from did the students get such ideas. The answer varied from "hearsay" and "reading" to "taught in the classroom". Nevertheless, it was clear that the social milieu was mostly responsible for shaping perception.
Socio-economic background, caste and religion also seemed to determine their response as did their schooling, the area where they lived and their source of their knowledge.
Obviously, many of the answers were far from reality. But the fact remains the students have too many frivolous notions, which throws a light on misconceptions prevalent in the society.
Reactions of middle-class children, especially, suggested Gandhi was responsible for all our present-day problems.
These interactions forced us to reflect whether the justification for Gandhi's killing is ingrained in the society. Such arguments may not be proclaimed openly by many, but they carry the poisonous seeds of the ideology that took Gandhi's life.
'No country can call itself a nation if its citizens can't tolerate religious diversity'
Such dogma can easily be termed 'nationalism' in a devious way. Ironically, rural children seemed to believe more in Gandhi's secular credentials.
Only historians can give a credible account of Gandhi's assassination. However, our beliefs are not solely decided by history textbooks. There is a social narrative that determines how people view their collective past.
Sometimes, the society has different, often conflicting, narratives about history. They can be a mixture of facts with fiction. Basically, it comes down to our viewpoint regarding a particular event. It is therefore, necessary to enlighten students with the right perspective.
Gandhi's assassination is one of the most important events of our modern history. So, the notion the students showed indicates a failure of our education system as well as the society.
So, did Gandhi really favour partition? Was he responsible for the creation of Pakistan?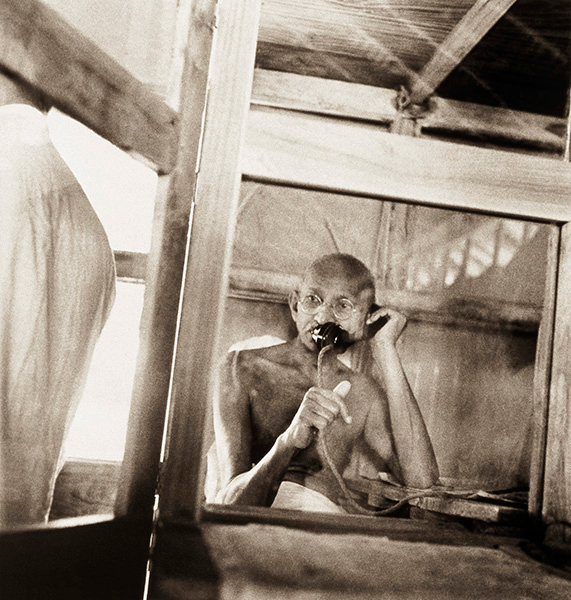 He actually opposed the two-nation theory till his last breath. The Father of the Nation deemed nationalism above all religions: "We are all Indians first and then Hindus, Muslims, Christians or Zoroastrians," he said.
Gandhi believed, "religion cannot be the basis of nationalism. It is a personal affair between an individual and God."
An excerpt from what he wrote on the subject:
"It is wrong to believe that India is not one nation just because it is multi-religious. A nation does not cease to exist only because it is invaded by foreigners. The outsiders become a part of the nation with the passage of time. A country becomes a nation when it develops the capability to assimilate foreigners of all kinds. India has always been an inclusive nation.
"In reality, a country has as many religions as it has citizens. Those who understand the soul of nationalism never interfere in others' religions. No country can call itself a nation if its citizens cannot tolerate religious diversity.
"Hindus, Muslims, Christians, Zoroastrians and people of all other religions have called India home. They are brothers and it is in their interest to remain in unity. No nation in the world has identified itself with a single religion. India never had such a character."
In his book 'Mohandas', Rajmohan Gandhi wrote Gandhi neither favoured forced partition nor forced unity. He was against the partition under the pretext of "compuslion" or "two-nation theory" till the end. Although, Gandhi was ready to consider division of provinces on religious lines, based on mutual understanding.
On 11 March, 1947, he said: "If Jinnah says concede to the demand of Pakistan or I will kill you, I will answer: you can kill me, if you like. But I cannot agree to your idea until you convince me with your arguments."
Gandhi was apparently kept in the dark about many facts in the run-up to India's independence. For instance, he came to know about the proposal to divide Punjab through newspapers. According to Rajmohan, this prompted Mahatma Gandhi to write a letter to Vallabh Bhai Patel, seeking clarification.
Gandhiji was a mere spectator to the process of the country's partition. Historians agree that he was mostly kept out of the loop by Congress leaders on the nitty-gritties of negotiations.
Rajmohan documented in great details Gandhi's efforts to prevent the partition. The Mahatma was ready to go to any extent to see a united India. It would not be wrong to assume that leaders like Nehru, Patel, Kriplani, Maulana Azad, Jinnah and Liaquat Ali Khan were pulling the strings in last days before independence.
There decisions were wreaking havoc on the country. Gandhi was moving in various parts of the country to control the communal carnage.
Some students said 'Gandhiji was responsible for the country's partition'
Famous historian Ramchandra Guha has noted in his book India After Gandhi that Gandhi devoted his life for an independent and united India. But, he was forced to witness its break-up with a heavy heart. When the whole country rejoiced on Independence Day, Gandhi was busy quelling the communal flare-up in Kolkata. He spent the first day of India's freedom fasting in remorse.
"Gandhi sacrificed his life for the freedom. But, it was attained at a great price. The freedom also meant country's partition," writes Guha.
In his book 'Modern India', historian Sumit Sarkar termed Gandhi's final years as the best period of his political life. "After disassociating himself formally with the Congress, the 77-year-old showed indomitable spirit in Noakhali, Bihar, Kolkata and Delhi. He staked his all to prove that the ideals of non-violence and transformation of hearts through love can work on the ground."
All these accounts prove beyond doubt that Gandhi was against the idea of partition. What is the genesis of the two-nation theory then?
According to the theory, Hindus and Muslims were two separate nations. In his book 'Savarkar and Hindutva', Historian AG Noorani claimed the notion was propounded by Vinayak Savarkar in his book 'Hindutva', published in 1923.
On 30 December, 1937, Savarkar elaborated this idea in his presidential address to the Hindu Mahasabha: "Hindus and Muslims are two distinct nations". Jinnah officially adopted the same theory in 1939. This was the beginning of the process of India's division.
In contrast, Gandhi consistently opposed the two-nation theory. Finally, the theory was rejected by the people of Bangladesh in 1971, vindicating Gandhi's philosophy of nationhood.
Let us now examine the notion that Gandhi was killed because his policies were responsible for the partition.
There were several attempts on his life after he returned from South Africa. Some accounts suggest he was attacked 15 times between 1922 and 1948. At least, 10 of those were life-thretening. Six such assaults happened between 1934 and 1946.
The two-nation theory was not part of the public discourse then. Two assassinations bids against Gandhi were foiled in 1948 alone.
Clearly, Godse was not the only enemy to Gandhi's life, nor was partition the only reason some people wanted him dead.
Edited by Joyjeet Das
More in Catch - Where was Mahatma Gandhi on 15 August, 1947 when India became independent?