Kamal Nath to join BJP? Congress calls rumours a 'malicious whisper campaign'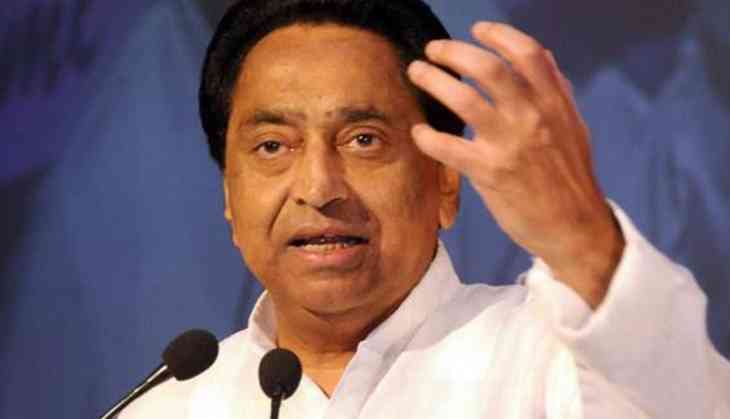 Rubbishing the rumours of senior party leader and general secretary Kamal Nath joining BJP, Congress accused the saffron party of running an ugly and malicious whisper campaign against the one of its senior most leaders.
Ridiculing such a possibility, Congress' chief spokesperson Randeep Surjewala said, "BJP is running a malicious and ugly whisper campaign to malign Congress party's senior most leader. Perhaps they forget that Shri Kamal Nath is not only a senior parliamentarian, but also among the seniormost leaders of the party."
Surjewala went on to add, "He has also been the architect of re-crafting the strategy and narrative of the Congress party through challenging times. Be it from 1979-80 or be it 1998 to 2004 and then as part of the government. He continues to proudly serve not only as worker but also as a leader and general secretary of the party. We completely reject any such malicious and negative insinuations that BJP is spreading. Instead of spreading such canards, BJP should answer to people of Delhi about corruption in three municipal corporations in Delhi."
The buzzing rumour mill
Reacting to these reports, Madhya Pradesh Chief Minister Shivraj Singh Chouhan said that he has neither spoken with nor met the nine-time Congress MP from Chhindwara. He went on to add that the BJP already has a kamal (lotus) and does not need another one.
Meanwhile, Nath too has rubbished all such reports.
What set the rumour mill buzzing was Nath's interview to a TV channel where he accepted that Congress vice president Rahul Gandhi is a novice as compared to Prime Minister Narendra Modi, who has more than four decades of political experience.
The BJP immediately welcomed Nath's comments and invited him to join the party.
This comes in the backdrop of immense factionalism within the party's ranks in Madhya Pradesh which was pointed by party secretary and Dewas MP Sajjan Verma who wrote to Sonia Gandhi blaming the senior leadership for the party's repeated poor performance in the state.
A source from Madhya Pradesh confirmed that there have been some sort of talks between Nath and BJP but nothing has been finalised as yet. While another one said that the possibility of him joining BJP are confirmed and he could be accommodated in Modi's cabinet. In fact, some suggested that Chouhan came to Delhi on Thursday to meet BJP president Amit Shah to finalise the facilitate Nath's entry into the saffron brigade.
Masters of the poaching game
Ever since BJP came to power at the Centre, it has been aggressively pursuing senior Congress leaders and has been successful in poaching some of them which is beginning to hurt the grand old party. Recently, senior Delhi leader Arvinder Singh Lovely too joined the BJP which has come as a major setback for the party.
Meanwhile, Congress presented a brave face amid such desertions and Surjewala said, "One or two leaders have left and I would only say that mettle of a leader and a committed leader belonging to a party is tested when not in power but in challenging times. In today's challenging times those fair-weather friends who have left the party can find the best place in BJP which is very prone to attracting defectors nowadays. These leaders are bereft of any ideology, direction or commitment to their own party which is like the second mother to any political person."
In case Nath decides to switch to BJP, it will be a major setback to the Congress that is planning to end BJP's 14 year rule in Madhya Pradesh. A senior Congress leader, on the request of anonymity, said that the possibility of Nath joining BJP cannot be ruled out. "If we look at the recent trends, it is hard not to believe such rumours. If he does join BJP, we will lose a very senior leader and master strategist," he said.