Jaynagar always votes SUCI. Will this time be any different?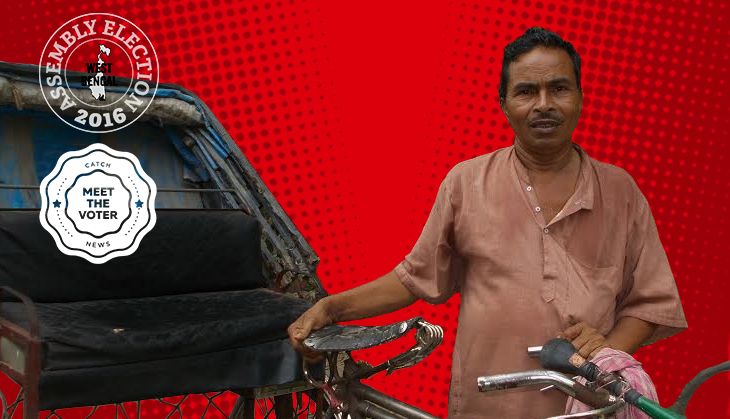 Elections are not just about politicians. They are about people and issues. And what really drives their vote.
Catch is, therefore, starting a 'Meet the Voter' series to capture what different impact groups in the poll-bound states are feeling. This is true insight into the upcoming assembly elections: up-close and hyper-personal.
Jaynagar in South 24 Parganas is famous for two things. One is the unique moya sweet, the other is its fascinating association with the Socialist Unity Centre of India.
The SUCI has won Jaynagar assembly constituency on the bounce since '67, save for one interruption in 1972. What makes this achievement even more spectacular is that the progressive party has little presence in the rest of the state. It held on to its citadel even in 2011, when the Trinamool wave swept aside the Left Front after three and a half decades in power.
The SUCI nominee Dr Tarun Kanti Nashkar is, not surprisingly, confident of being re-elected. But is his confidence misplaced?
Jaynagar's economy is driven largely by small-scale industry, with the young people ever eager to establish independent micro-businesses. Few people are farmers.
Gour Mandal is a middle-aged rickshaw puller. He was born and brought up in Jaynagar. He's married with three daughters, all of whom are also married. His only son drives an autorickshaw in Kolkata, while his daughter-in-law is a cook at an ICDS centre. Here, Gour speaks with Catch about the election.
Are you happy with the current government?
See, as far as I know, Bengal has seen some development in the past five years. Good work has been done - roads, power, schemes for the jobless, cycles for girl students in villages, midday meals in schools, Kanyasree. I don't know who will win the polls, but this government is working well.
So, are you supporting the Trinamool Congress?
I'm a CPM supporter, always have been. But what did we get in the 34 years they were in power; I did not see any development during their rule. So, now I'm conflicted about whom I should vote for. I have to think really hard about it.
Who has the best chance of winning in your constituency?
Jaynagar is the SUCI's turf. Let's see if they win this election as well. This time, the Congress candidate also has a decent chance. We face a persistent problem of water-logging in this constituency. Whoever wins, he must look into this matter.
What do you make of the CPM-Congress alliance?
Both parties have good men. But I don't think much of their alliance. They have become friendly for this election, serving each other's interests. But I have a feeling that if they manage to win, there will be divisions within the alliance, and that won't be good for the state's development. The two parties are known to have vastly different ideologies, how can they become friends?