Jayalalithaa no more: Can film star Ajith be Amma's successor?
Catch Team
| Updated on: 6 December 2016, 0:50 IST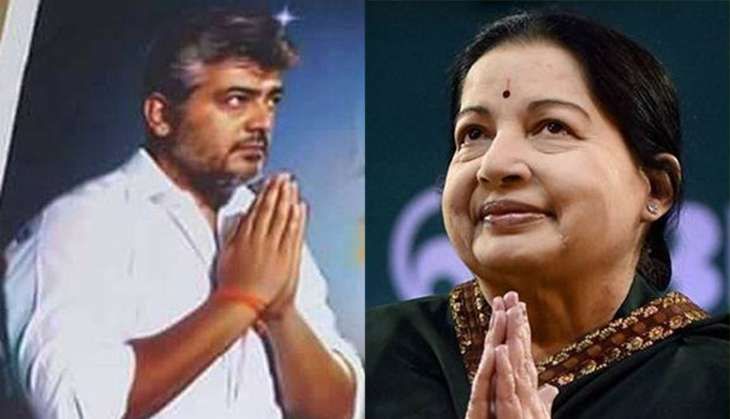 After the death of Tamil Nadu Chief Minister Jayalalithaa, speculation has begun over who her possible long-term successor could be. The most surprising name that has emerged is that of popular Tamil film star Ajith.
This speculation had first surfaced in October when a Kannada daily reported that Jayalalithaa had already decided on Ajith as her successor and that the AIADMK leadership was aware of the decision. It further stated that in the eventuality of her death, Ajith will take over the AIADMK and senior party leader O Panneerselvam would guide him through the period of transition.
Panneerselvam, a Jayalalithaa loyalist, had been caretaker chief minister of Tamil Nadu during her absence in the past.
Jayalalithaa's star power helped her take over the party when MG Ramachandran died in 1987, and many say that only another star can take her place.
Being a personality-centric party, no leader could ever emerge even close to the stature of Jayalalithaa, and it is difficult for another mass leader to develop from within the party.
There are reports, many of them originating from Ajith's fans, which claim that Jayalalithaa considered him as her adopted son, and therefore, her successor.
On his part, Ajith said in an interview that Jayalalithaa treated him like her own son.
"I can never forget when Jayalalithaa attended my marriage and showered her blessings on us. Shalini and I had been to Jayalalithaa Amma's Poes Garden residence. She showered her love as if I was her own son," Kolly Insider quotes him as having said.
Ajith would be an interesting choice as the leader of the AIADMK. Like both MGR and Jayalalithaa, he hails from outside the state. MGR was a Nair from Kerala while Jayalalithaa is a Tamil Brahmin from Karnataka.
Ajith too is a Tamil Brahmin like Jayalalithaa, but he spent his early life in Andhra Pradesh. His mother is a Sindhi and he didn't speak Tamil for much of his early life.
He began his acting career at the age of 19 with a small role in the film En Veedu En Kanavar
Some of his popular films are Vedalam (2015), Mankatha (2011), Billa (2007), Arrambam (2013), Yennai Arindhaal (2015), Veeram (2014), Varalaru (2006), Vaali (1999), Dheena (2001) etc.
The rumours of Ajith joining politics aren't new. In the run-up to the 2016 Assembly elections, there was speculation that he may join the BJP at Prime Minister Narendra Modi's request. That didn't happen and BJP fared poorly in the polls.