Is BJP using Sardar Patel to eclipse Indira Gandhi? Congress to strike back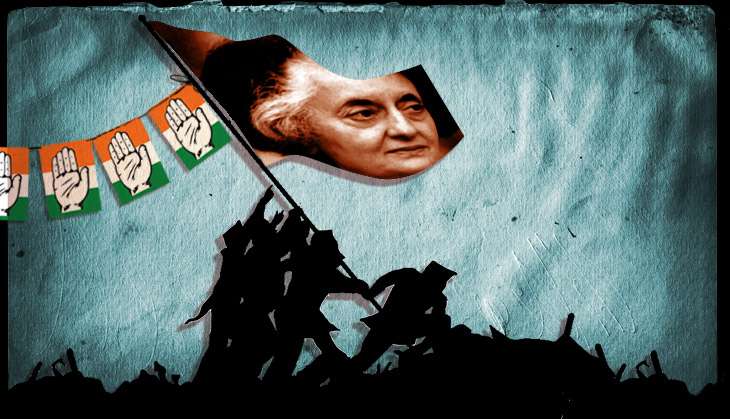 Ever since the BJP government came to power in 2014, it has been consistently trying to undermine contributions of former Congress leaders. These have included former prime ministers, particularly Jawaharlal Nehru and Indira Gandhi.
Ironically, in its bid to downplay the contributions of the Gandhi family, the government is also desperately trying to revive the legacy of Sardar Vallabhbhai Patel - the man who had banned the RSS - BJP's ideological parent.
Also read - PM Modi to launch digital exhibition on Sardar Patel to mark his 141st birth anniversary
The overshadowing
While the government in 2015 announced that 31 October would be National Unity Day to celebrate Patel's birthday, it also decided to extend the celebrations by a week this year, calling it National Unity Week.
The same date also happens to be the death anniversary of Indira Gandhi and while the previous Congress-led UPA government commemorated the day with much fanfare, the NDA government had shunned away from any such celebrations.
Recently, the Congress criticised the way the Modi government handled Indira's death anniversary, calling it "disgusting" and "petty-minded".
The revival
Having been consistently snubbed by the government, the Congress has decided to use Indira Gandhi's legacy as a political tool in its bid to revive its flailing fortunes across the country.
The party will organise one-year long nationwide campaign, beginning 19 November, celebrating the former prime minister's birth anniversary.
Congress President Sonia Gandhi would kick off the programme and President Pranab Mukherjee will deliver the Indira Gandhi centenary lecture on 19 November at Vigyan Bhawan in New Delhi.
With assembly elections in five states just around the corner, the Congress intends to revive Indira's legacy in wake of the sudden spurt in support of the ruling combine that has been accused of using the recent surgical strikes across the LoC card for political gains. The party hopes that the initiative will help mobilise support before the assembly polls, especially in UP where it is seeking a revival of fortunes.
"The idea is to make the younger generation aware of the contributions of Indira Gandhi and how she even sacrificed her life for the country," said a senior Congress leader, who is also part of one of the several committees formed to ensure the success of this initiative.