In U-turn, Amarinder backs Rahul as Congress chief. Has he struck a bargain?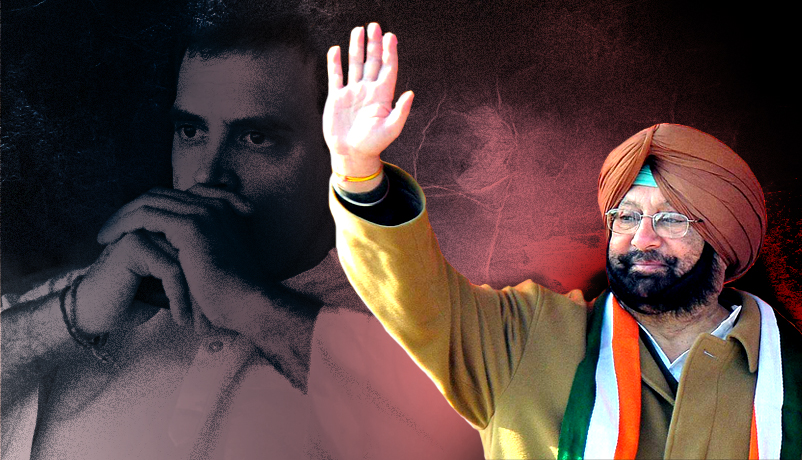 The Bihar election result seems to have radically changed Amarinder Singh's assessment of Rahul Gandhi's leadership potential. The former Punjab chief minister wants the heir apparent to take the reins of the party without delay.
This is quite a turnaround for the Congress' deputy leader in the Lok Sabha. Only in April this year, he had insisted that Rahul wasn't experienced enough to succeed Sonia Gandhi as party chief.
In April, Amarinder insisted Rahul wasn't experienced enough to succeed Sonia Gandhi
He had even advised the party vice president to tour the country to gain more experience and strengthen his appeal.
Now, Amarinder has a different take. Speaking at the National Press Day function in Patiala on 16 November, he said Rahul had proved his leadership quality in Bihar. Indeed, he added, Rahul's role in forging the Grand Alliance and its victory has been "understated".
He claimed the entire Congress vote in Bihar was transferred to the Grand Alliance thanks to the "active role" played by Rahul. So, he deserved much credit for the victory.
But is Rahul "success in Bihar" really the reason for the Punjab Amarinder's change of heart?
Observers are sceptical. They claim the Punjab strongman is trying to curry favour with Rahul to land leadership of the state Congress.
Amarinder has been involved in a bitter factional fight with Punjab Congress president Partap Singh Bajwa for months now.
The bone of contention is the presidentship.
Aiming high
Amarinder was removed as president in the wake of the Congress' drubbing in the 2012 assembly polls, and replaced with Bajwa. He has been gunning for Bajwa since, and his victory over Arun Jaitley in the Lok Sabha election last year only strengthened his hand.
The tussle got especially acrimonious this October when Bajwa accused Amarinder of planning to split the party. The Amritsar MP hit back by calling Bajwa "incompetent and a failure". It was reportedly left to Rahul to defuse the situation.
Bajwa alleged Amarinder planned to split the party. The latter hit back by calling Bajwa incompetent
Indeed, during his recent visit to Punjab, Rahul was accompanied by both Amarinder and Bajwa in his public appearances.
Rahul held several rounds of discussions with the warring leaders, and has since decided their roles, which are likely to be announced soon. According to reports, the top job will go to Amarinder.
In fact, his new-found confidence in Rahul's leadership seems to be informed by this decision. It was always a stretch to believe that a single poll result had fundamentally changed a strong-headed leader like Amarinder's perception of Rahul.
It won't be an easy job for Amarinder. He has already been dealt a blow. Col CD Kamboj, the state Congress vice president who was considered a staunch Amarinder loyalist, resigned on 17 November and joined the Aam Aadmi Party.
It isn't clear whether Kamboj had fallen out with his party or he was tempted by the AAP's offer of a key role. What's quite clear is that if Amarinder lands the top job, he won't have a key aide by his side.