'I won't speak on atrocities on Muslims': Ishrat Jehan, Triple Talaq victim & BJP member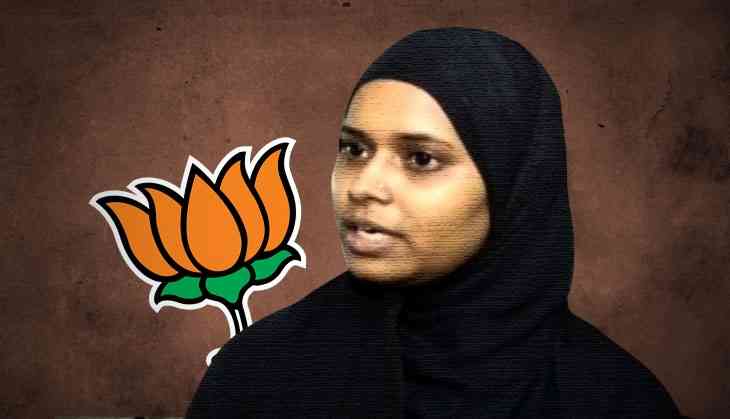 Ishrat Jehan, one of the five petitioners who appealed to the Supreme Court for banning instant Triple Talaq, hopes that the Triple Talaq Bill will be passed by the Parliament despite the delay in the Rajya Sabha.
She has now joined the Bharatiya Janata Party.
"No one from Trinamool Congress, CPI(M) or Congress workers came to my house when I was fighting the case for banning Triple Talaq. I really thank BJP as they have raised this issue. This is why I joined BJP. No other party helped me," she told Catch.
She is confident that many Muslim women will appreciate her move as according to her they are in favour of banning Triple Talaq.
Jehan stays in a small flat at Pilkhana in Howrah with two children Shayesta and Zaida .Jehan She has five children in all. The other three stay with Jehan's former husband Murtaza Ansari.
Jehan said "I do not care what people say about me. I will do what I have to. Earlier my family ostracised me because I was fighting the case against Triple Talaq. Now they avoid me because I have joined the BJP. I also avoid them. They didn't care about me when I was in danger," she said bitterly.
Jehan had married Ansari in 2001, when she was 14, in Bihar. Soon after, they shifted to Howrah. In April 2015, Ansari allegedly gave divorced Jehan on phone and later remarried.
"I had to mortgage my jewelry to fight my case in Supreme Court. My sister helped me financially by providing Rs 2,000 per month. But it is impossible to run a family with such meager resources," she said.
However, Jehan admits that her financial situation hasn't improved even after joining BJP. She is also curiously silent on the rising attacks on Muslims by Hindutva groups across the country.
"I do not want to be dragged into any controversy by speaking about increase in atrocities on Muslims in BJP ruled states," she said.
She also remained silent when asked about, the derogatory remarks by BJP leaders on Muslims.
"I am new in politics. I don't have to say anything on this. I am new to the BJP. I am still learning what can be said in public," was her response.
She said that her priority is meet with political leaders to understand how a party functions.