How to make enemies & anger people: BJP seems to be losing the plot in Goa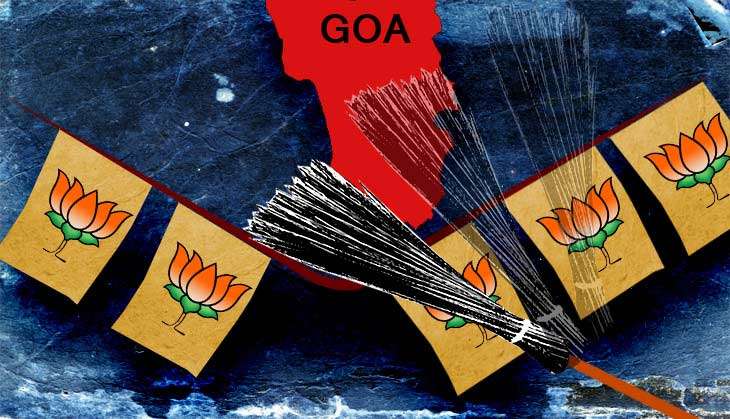 The decision to shift Manohar Parrikar to Delhi and hand over the baton of power to Laxmikant Parsekar did not bode well for the BJP in Goa. The emergence of the Aam Aadmi Party (AAP) and rebellion of the former RSS Goa chief Subhash Velingkar has only worsened matters for the saffron party in the coastal state.
To add to its woes, several segments of Goa's society are apparently not happy with the state government. While the RSS is miffed because its leaders feel the state party unit (the BJP) has gone back on its commitments to organisation's core concerns, new supporters of the party are alienated as the government is no longer consulting them on its rural development plans.
Unfulfilled promises
The anger of Goa's middle class stems from the fact that the government has not fulfilled its promise of shifting four floating casinos from the Mandovi river to other locations.
The common masses of Goa are also outraged as the BJP government has not kept its word to bring the culprits of Rs 16,000 crore mining scam to book. On the contrary, it has lifted the ban on mining imposed in March 2015.
The taxi drivers are not happy with the government's move to introduce digital meters and the stiff competition they are getting from the rent-a-car services.
The fishermen community feels disappointed that the government did not come to its aid in an agitation against indiscriminate LED fishing and bull trawling.
The BJP had successfully fought the 2012 Assembly elections in coalition with the Maharashtrawadi Gomantak Party (MGP), highlighting the alleged corruption during the previous Congress government. The party had managed to win 24 seats in 40-member Assembly.
However, now there are speculations that MGP might sever ties with the party just before the next state elections and tie up with Velingkar's Bhartiya Bhasha Suraksha Sangh (BBSS) instead.
Although, the Union Minister and party-in-charge for Goa elections, Nitin Gadkari, has sought to dispel such possibilities.
Velingkar's revolt
The unsettled dispute between the Goa government and the RSS emanates from a decision made by the MGP government in 1990. It had decided to provide a special grant to Konkani and Marathi medium schools. As a result, 126 English medium schools - most of them run by Christian organisations - had turned into Konkani medium institutions overnight. The same policy had continued till 2011.
However, the Congress government led by Digambar Kamat decided to include English medium schools in its aid programme. The 126 schools decided to change course and once again adopt English again as the medium of education.
The RSS and BJP launched a mass movement against the decision. The agitation was spearheaded by Velingkar and Parrikar was his chief lieutenant.