How 2.5 years of Modi brought out resilience of Indian Muslims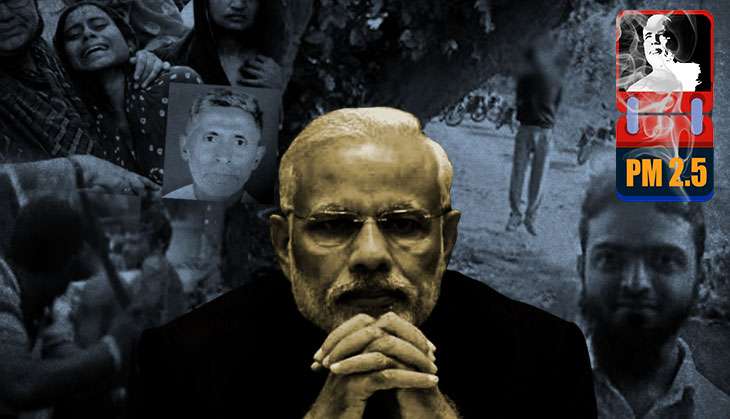 May 16, 2014, the day the results of the 2014 Lok Sabha elections were declared, was a Friday. By noon, it was clear that Narendra Modi and the Bharatiya Janata Party-led NDA had won a comprehensive victory.
As people began to gather for the Friday congregational prayers at the small but comfortable mosque inside the President's Estate in Delhi's Mother Teresa Crescent Road, there was an uneasy silence. No one openly discussed the results, before or after the prayers.
While making the Du'a after the prayer, the Imam said "Ya Allah, hamaray mulk-o-millat mey aman aur bhaichara qayam farmaa" (Ya Allah, please maintain peace and brotherhood in our country).
There was a shared sense of anxiety among all those gathered, a sentiment that perhaps resonated among most of India's 17 crore Muslims on that day.
The anxiety didn't stem from a fear that riots would break out the very next day. Yes, the fear that Modi's ascent would lead to targeted violence against minorities did weigh on people's minds and it still does. But on 16 May 2014, what many Muslims felt was something different - that India had changed. That we no longer belonged here, the way we used to.
The unease wasn't just because of Modi's rise to the prime ministership or the thumping majority won by the BJP, it was also the fact that a significant chunk of Modi's voters had supported him because a massacre of over 1000 Muslims took place under his watch and not despite it.
The anxiety was made worse by the complete capitulation of the 'secular' parties. Put crudely, till now Muslims for their security, have counted on "friendly" Hindus to keep "hostile" Hindus at bay.
Politically, this meant supporting the Congress or caste-based parties like the Samajwadi Party and Rashtriya Janata Dal. In the 2014 election, all these parties were steamrolled across North India. For the first time in history, Uttar Pradesh, the heart of Muslim politics and culture in the sub-continent, did not elect a single Muslim MP.
The patriotism question
Halfway through Modi's term, Muslim anxieties have only been vindicated. Yes, there haven't been any major riots, though several attempts have been made in that direction. But repeatedly, the BJP and its stormtroopers have being making it clear to Muslims that they don't belong here anymore, or at least that the terms of engagement have changed.
They have made it a point to attack Muslim icons like Vice-President Hamid Ansari, Sania Mirza, Shah Rukh Khan, Aamir Khan and Salman Khan and question their patriotism. And the attacks haven't just come from right wing trolls, but BJP leaders and in some cases, even ministers. If another icon like former President APJ Abdul Kalam is praised, a BJP minister makes it a point to add the caveat that he was a great nationalist "despite being a Muslim...".
Their message is clear - no matter how much you achieve, if you are a Muslim your patriotism will always be under question. Even if you are the Vice-President or President of India.