Govt asks historians to vet Padmavati. Here's why that adds another layer of censorship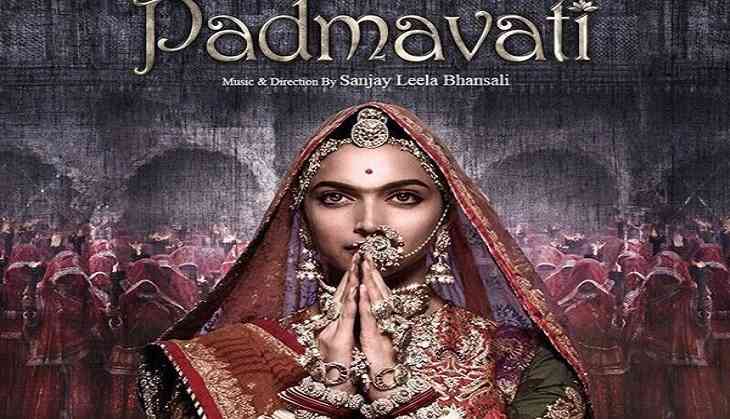 The Narendra Modi-government has erred once again in initiating the process of letting historians vet the forthcoming Bollywood movie Padmavati. The freedom to make films is a civil liberty covered under the constitutional right of freedom of speech and expression.
Not only should the government protect film-makers from self-appointed contractors of morality, it itself should maintain an arm's distance.
In doing so, the I&B Ministry has only acceded to a request originally made by the Central Board of Film Certification (CBFC). Though the CBFC's Chairman, Prasoon Joshi, is yet to watch the film, he had asked the his parent ministry to get the movie vetted by a group of historians. The objective of this unprecedented exercise would be to assess whether the makers of the film have 'tampered with history'.
Joshi had also promised a parliamentary committee that only after vetting by historians the film would be released, even as the movie's director Sanjay Leela Bhansali separately told the same committee that the movie was a work of fiction.
Bhansali had also reportedly confirmed before the committee what many have said earlier that the movie is based on the poem "Padmavat", written in 1540 by sufi poet Malik Muhammad Jayasi. It has been stressed upon a million times so far that the poem itself and the characters depicted in it were a work of fiction. Bhansali or anyone else has the full liberty to present fictional stories and characters in any way they want.
The Karni Sena and other individuals who have created a nuisance saying the film hurts their sentiments and must not be released ought to have been silenced by the government. Instead, all of the government's efforts appear directed at silencing and intimidating the makers of the film.
We live in times when our Prime Minister says he believes anthropomorphic mythological characters are evidence of the clinical achievements of the ancients. Below him are self-proclaimed historians who have similar illusions about difference between mythology and history.
How hard is it in such a regime to produce a motley group of half a dozen historians who would legitimise the Karni Sena's assertions? It will be very easy for the CBFC to either refuse clearance to the film after that or force Bhansali to make radical changes.
The Censor Board itself is an anomaly that has in any case been interfering with artistic freedom for a long time. To allow individuals not connected to it to interfere with films is adding another layer of censorship. This should be avoided at all costs in order to uphold freedom of speech and expression in India.