'Go to the masses': Mamata orders Trinamool workers after Mukul Roy's exit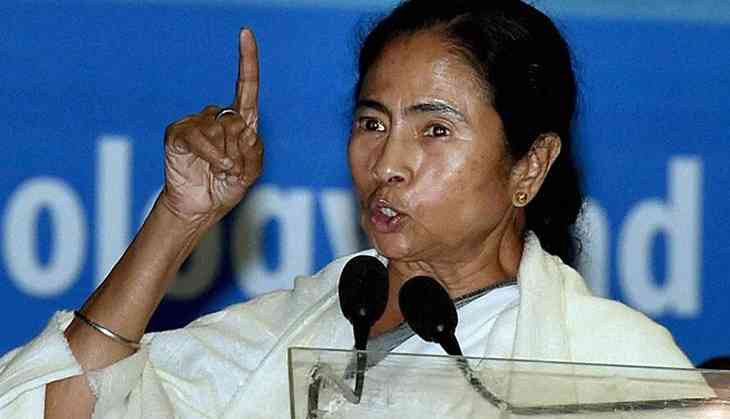 After Mukul Roy resigned from Trinamool Congress, party supremo Mamata Banerjee has urged all its leaders and party workers to strengthen their connect with the people.
While addressing a state government program at Jhargram in West Midnapore, Banerjee said on Wednesday, "You (AITC workers) have to deepen your contact with the local people to know the problems of the people".
Without naming BJP, Banerjee said "I have received information that four-five leaders of a political party are trying to create disturbance in the area and trying to mislead the people of the district. I urge the people of the district not to get mislead and inform district officials if they are facing any problems".
On Tuesday, Banerjee suspended Churamani Mahato from the post of Zila Sabhapati (district in-charge) as he had failed to maintain connect with the local people. During a party meeting at Jhargram, she openly criticised Mahato as he has failed to address the problems of the common people.
Banerjee said "I have received information that now days you don't plough the field and that you don't know about the problems of the common people. You should keep contact with the common people to know their suffering".
Mahato was suspended soon after Mamata made this statement and Ajit Maity was appointed in his place.
Banerjee had called a meeting with all the party workers few months back and urged all of them to strengthen their public outreach so that no BJP leaders are able to penetrate AITC-dominated booths in the state.
A senior AITC leader said, "There are 77,000 booths which are AITC strongholds. We have been instructed to strengthen our contacts in those booths so that we do not lose contact with common people in these areas".
Political analysts, however, are of the opinion that Roy's resignation is a big blow to the party especially at a time when BJP is trying to expand its base in Bengal.
Roy's connect helped AITC expand in various areas. He has a significant clout among AITC workers as well. The party will need to work hard to ensure that Roy's exit doesn't damage it organisationally. Conversely, it will be a huge boost to BJP if Roy joins the party.
Senior political analyst Amol Mukherjee said "Keeping an eye on the upcoming Panchayat election, AITC needs to strengthen its connect with the people so that it doesn't lose votes to the BJP. As Roy has already left the party, there are chances that he might try to create a split in the AITC vote bank. Therefore, Banerjee has appealed to all the workers and leaders to strengthen their public outreach.''