Fight for survival: Rahul Gandhi meets leaders of a divided West Bengal Congress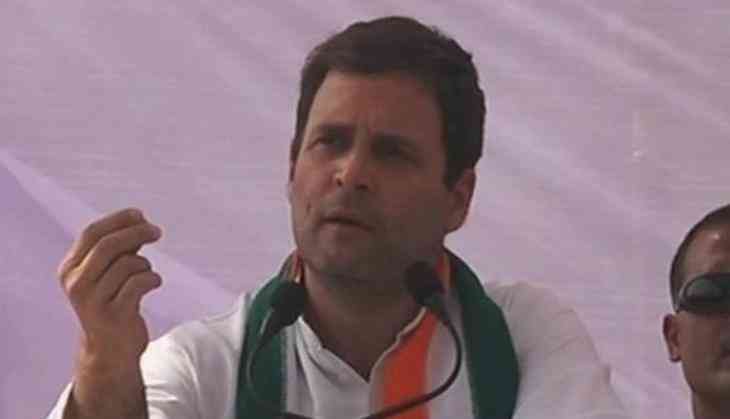 Congress President Rahul Gandhi met a divided West Bengal Pradesh Congress on Friday on the question of political alliance with the All India Trinamool Congress for the 2019 Lok Sabha elections. A group led by Congress MP Abu Hasem Khan Chowhdury, brother of late Malda strongman ABA Ghani Khan Chowdhury batted for an alliance with AITC, while the group led by Pradesh Congress Chief Adhir Chowdhury opposed any kind of alliance with the ruling party saying that it would lead to total destruction of the party in Bengal. The latter section is said to favour an alliance with the Left Front.
Sources in Congress said that the AICC chief Rahul Gandhi is yet to take a call on the pros and cons of aligning with Trinamool Congress or aligning with the Left for the Lok Sabha elections.
During the meeting, Bengal Congress leaders spoke with Gandhi individually and expressed their views. While a section of Congress leaders like Abu Hasem Khan Chowdhury, Mausam Noor, Somen Mitra, MLA Moinul Haque are in favour of aligning with Trinamool Congress. They feel that this would enable the party to get the maximum number of seats in 2019. However, leaders like Deepa Das Munshi, Manoj Chakraborty and Adhir Ranjan Chowdhury are not in favour of aligning with AITC.
Congress MLA Moinul Haque said "If we want to defeat the BJP we have to go for an alliance with Trinamool Congress in Bengal. We can speak with Trinamool Congress regarding seat sharing. Only such an arrangement will lead to a healthy tally for the Congress in 2019".
Senior Congress leader Somen Mitra, who was briefly in AITC, said " We feel that presently it is difficult for the win many seats number of seats on its own, especially with the BJP gaining grounds in Bengal. I do not support an alliance with CPI(M). This arrangement was tried in 2016 and we couldn't win. Therefore it is necessary to align with AITC. I have expressed my view to the Congress president."
According to Congress leader Deepa Dasmunshi, aligning with Trinamool Congress is not an option. "West Bengal Congress can win on its own might," she said.
According to Manoj Chakraborty, " In 2016 Assembly elections, in around 72,000 booths, the difference in vote share wasn't very high. The Congress and Left Front alliance may have failed to come to power in 2016 but they got nearly 39% votes. The Congress High Command should look into the possibility of an alliance with CPI(M)."
Even though he is against an alliance with AITC, Adhir Ranjan Chowdhury says that all the leaders will "respect the decision of the Congress president".